Contact Reach To Teach by getting in touch with us through one of the email addresses listed below. We are happy to answer questions that are not answered on our FAQ pages.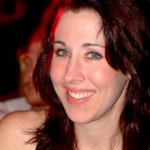 Carrie Kellenberger (Owner – Marketing, Advertising, Client Relations)
Carrie has been living abroad since 2003. She moved to China in 2003, and then made the jump over to Taiwan in 2006. Carrie works on a number of different teach abroad programs under the Reach To Teach umbrella, including recruitment for China and Taiwan. She also works on building client partnership and oversees Reach To Teach's advertising, marketing schemes, and the Reach To Teach website.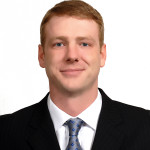 John Kellenberger (Owner, Client Relations and Finance)
John has been living abroad since 2004. He met Carrie in China, and they moved to Taiwan in early 2006.
John works predominantly on our South Korea program, and he acts as the main liaison between Reach To Teach and the Ministry of Education in South Korea and in the Middle East.

Paul Kang (Reach To Teach Partner, South Korea Private School Applications)
After graduating from Gukjae University in South Korea, Paul spent the next 25 years in the accounting field working for multinational corporations in the USA, Canada, and France. Paul started his own recruiting business in South Korea in 2008. He officially joined the Reach To Teach team in 2013. Paul manages the Reach To Teach office in South Korea and handles our private school program in South Korea.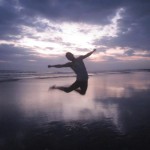 Dean Barnes (Director of Recruiting for China and Vietnam)
Dean handles applications for teachers that are interested in teaching in China and Vietnam.
He is also the mastermind behind most of our web content. Dean manages our writing team and ensures that our blog is full of interesting content for our teachers and readers.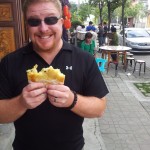 Jason Cruzan (Director of Recruiting for South Korea and Russia)
Jason works directly with the Ministry of Education in South Korea through the EPIK program. He occasionally helps out with placing teachers in China and Taiwan, and wherever else he is needed. Jason and his wife were originally placed through Reach To Teach at one of our schools in China in 2009. They have been living in Asia ever since.
Rex Chiu
 (Applications Director, School Relations for Taiwan)
Rex handles the day to day details at our office, which is no small task! Rex handles all of our incoming applications, but he is also our liaison for our public schools in Taiwan. He ensures that all of our public school teachers in Taiwan have an easy landing.
Rex has been with Reach To Teach since late 2013.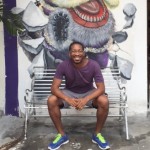 Chris Richards (HR Coordinator, South Korea Office)
Chris handles our South Korea interviews. He was initially placed with an EPIK school through Reach To Teach back in 2012. He has been teaching and working in South Korea ever since.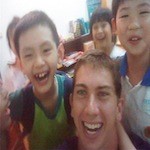 Austin Bartenstein (HR Coordinator, Taiwan and China)
Austin handles our interviews for China and Taiwan with finesse and flair. He has been an integral part of the Reach To Teach team since 2013. Austin taught in Taiwan for a number of years in Taiwan.
He is also an ultimate frisbee enthusiast and has traveled all over Asia to play in ultimate frisbee competitions.

Eric Adams (Social Media Manager)
Eric joined the Reach To Teach team in the spring of 2015 as our Social Media Manager. In addition to assisting Reach To Teach with its social media networks, Eric has also helped us to organize a number of Reach To Teach events in Taipei.
He is an adventure enthusiast with a deep love for traveling all over Asia.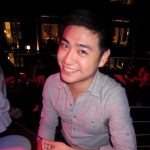 Tim Lu (HR Coordinator Taiwan; Marketing/Advertising)
Tim joined the Reach To Teach team in January 2016 as our new HR Coordinator and Marketing and Advertising Specialist. Tim is Taiwanese, but he lived in US from 14 to 20 years of age. He is an outgoing person who likes to travel to different major cities and countries. Time has a broad amount of experience working with English schools in Taiwan. He works as an HR Coordinator for our Taiwan team, and he handles our advertising and social networks.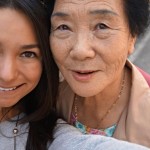 Judith Villarreal (Reach To Teach Writing Team)
Judith has been writing awesome travel articles for Reach To Teach for years. Judith officially joined our team in November 2013 while she was working with EPIK in South Korea. She moved to Taiwan in the summer of 2014. Today, she lives in the United States and still seems to enjoy entertaining our readers each month on all sorts of topics ranging from ESL to traveling abroad.

Stephanie Long (Reach To Teach Writing Team)
Stephanie has been with Reach To Teach for many years. She handled our Teach in Georgia program in 2011 and 2012. Stephanie joined our writing team in early 2013, and she has been pumping out all sorts of articles for Reach To Teach ever since.
If you liked this article, please share!