Teach English in Beijing!
Now Accepting Applications for English Teaching Jobs in Beijing!


There is no better time than now to teach in Beijing as it continues to open itself to the outside world. Since the Olympics in 2008 the city has continued to seek out and attract professional ESL educators who want to teach in China. Beijing is a great place to learn Mandarin, delve into China's history, and gain valuable teaching experience abroad in China.When one thinks of China's landmark treasures, the Great Wall of China or the Forbidden Palace, they are invariably thinking about Beijing. Teaching English in China offers you the opportunity to live in real time with China's storied past and vibrant future.
Requirements for Teaching in Beijing
You must have a full four-year university degree
You must be at least 24 years of age
You must have a 100+hour TEFL certificate
You must have two years of formal post-graduate teaching experience
Teach English in Beijing – A City with a Past
Above all else, Beijing is known for its long and colorful history. Here you can experience an authentic Chinese lifestyle while still enjoying modern amenities and infrastructure. While teaching in Beijing you will have immediate access to the Great Wall of China, Tienanmen Square, the Forbidden City, the Summer Palace and the Temple of Heaven. These unique historical treasures are woven seamlessly into Beijing's modern landscape, truly making this a vibrant and fast paced 21st century city. All of this will be at your fingertips as you teach English in Beijing!
Teach English in Beijing – The Heart of Chinese Culture
Your journey to teach English in Beijing starts now!
Living abroad offers exciting opportunities and unique experiences most people will never have. You won't be disappointed when you teach in Beijing. The city is a hotspot for Chinese culture with its heart on Wangfujing Street. Here, foreigners come to enjoy excellent shopping, bustling fanfare and a do-it-true Chinese style. Teaching English in Beijing ensures that remarkable exposure to culture like this is not a dream but a day-to-day reality.
Expand Your Horizons and Teach English in Beijing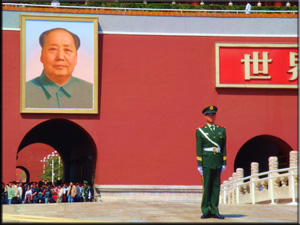 Now that you have decided that teaching English in Beijing is the right decision, you're probably feeling a mix of nervousness, excitement and if you're like most, lost on what to do next! But don't worry – Reach To Teach is here to help you. For now, sit back and enjoy the fact that in the months to come, you'll be among Chinese natives eating dumplings on the streets of Beijing. Teaching English abroad is an exciting and fun opportunity, so be sure to relish it.
Teaching English in Beijing offers lifelong memories and benefits! The connections you will make with your fellow teachers and in the local community are everlasting in every way. The People of Beijing want to be excellent hosts and as such will try their very best to welcome you into their lives. Together, with your fellow westerners and co-teachers, you'll be seizing every opportunity to try new foods, explore a new part of the city or pick up local words. All this and more will be part of your experience teaching English abroad in Beijing!
Teach English in Beijing – ESL Jobs at Reputable Schools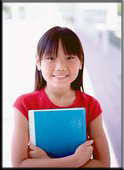 Deciding where to teach English in Beijing can be a difficult and stressful decision. There are a myriad of English teaching jobs available in Beijing and they don't always appear to be of the most reputable variety! That's where Reach To Teach comes in. We carefully screen every school we work with. We mean it when we tell you, "We will only place you at a school we ourselves would work at (and often have worked at previously)"! Reach To Teach cares about each and every one of the teachers we send to teach English in Beijing.
Our careful interview and screening process means that not everyone that applies for a job with Reach To Teach will be accepted. If you are accepted, you can be sure we apply the same strict standards to the schools that we work with in China.
Teach English in Beijing – Get ESL Job Advice from the Experts!
We will always do our best to assist you in any way possible during your experience teaching English abroad in China!