Teach English in Shanghai!
Now Accepting Applications for English Teaching Jobs in Shanghai!

Requirements for Teaching English in ShanghaiTeaching English in Shanghai may just be the most electrifying place in the world to teach English. Often referred to as the New York City of the East, Shanghai is the perfect place to experience China's upbeat and exciting lifestyle. Its unique colonial past has intertwined itself with an opportunistic and positive future that shows no signs of slowing down. There will certainly be no lack of excitement for those lucky enough to teach English in Shanghai! Whether you're next to a modern skyscraper or in a tiny dumpling shop, you'll find culture and fun all around you while teaching English in Shanghai.
You must have a Bachelor's degree
You must be at least 24 years of age
You must have a 100+ hour TEFL certificate
You must have one year of formal post-graduate teaching experience
Teach English in Shanghai – China's Modern City
Shanghai is known as China's international hub and attracts millions of tourists and travelers each year. Among it's cultural highlights is the iconic Pearl CV Tower, the Bund along the Huangpu River, and the dazzling Jade Buddha Temple. No doubt you will come to enjoy the sights, sounds and shopping along Nanjing Road while ending your night with a fresh pot of tea in one of Shanghai's many tea houses. If you're looking for a lively city in China with an enthralling lifestyle, teaching English in Shanghai is for you.
Your Journey to Teach English in Shanghai Starts Now!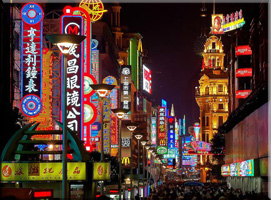 Rarely does a person look back on their time teaching in Shanghai and regret the decision to teach English abroad. With all the exciting things to do in Shanghai, it's fair warning you may not find the time to try everything. Nonetheless, there is one area of Shanghai that you should not miss; the famous Xin Tien Di. This quarter epitomizes the city's way of preserving it's cultural past and embracing it's modern future. Here you will find buildings that retain their ancient façades while the interiors boast some of the hippest restaurants, bars and cafes. Teaching English in Shanghai offers you a chance to be a living part of this dynamic and fluid city.
Expand Your Horizons in Shanghai!
There is no better way to meet like-minded people, that is, world travelers with a sense of adventure, than to live and teach English in China. Each day will present the chance to form lasting connections with friendly Chinese neighbors or other teachers in the expatriate community. Chinese people are very welcoming and will often reach out to you as their honored guest. What are you waiting for? Shanghai is calling with new foods to taste, languages to learn and people to meet. There's no better way to experience all of the above and more than by teaching English abroad in Shanghai!
Teach English in Shanghai – ESL Jobs at Reputable Schools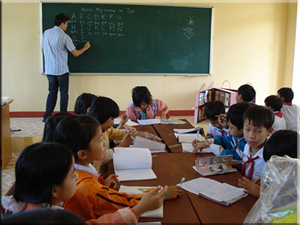 When you decide that teaching English in Shanghai is the right decision you will inevitably feel a mixture of excitement and nervousness as you wonder what the next step is. That's normal, and we as teachers felt the same when going abroad. Reach to Teach is here to help guide you through the process of finding the a great school in which to teach English in Shanghai.
Deciding which school is the right place for you to teach English in Shanghai can be a difficult and stressful decision. These days there seems to be an endless number of English teaching jobs in Shanghai and they don't always appear to be of the most reputable variety! That's where Reach To Teach comes in. We carefully screen every school we work with and mean it when we tell you, "We will only place you at a school we ourselves would work at (and often have worked at previously!)" Reach To Teach cares about the happiness and well being of each and every one of the teachers we send to teach English in Shanghai.
Our careful interview and screening process means that not everyone who applies for a job at Reach To Teach will get one. If you are one of the few we accept, you can be sure we apply the same strict standards to the school locations and English teaching jobs in Shanghai that we discuss with you!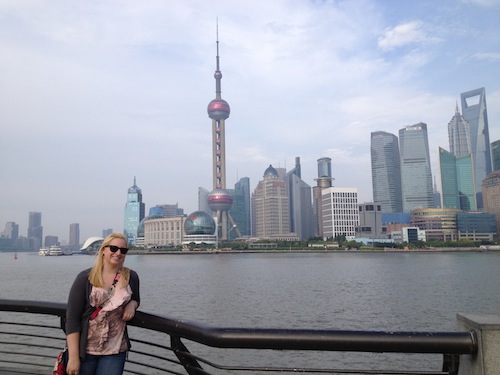 Teach English in Shanghai – Get ESL Job Advice from the Experts!