ESL Job Application FAQs
Frequently Asked Questions about Teaching Abroad – Updated February 2020
We have attempted to cover as much as possible in our ESL Job Application FAQs. If you're still wondering why you should use Reach To Teach to help you find your next teaching position, let us know how we can help ease your mind and answer any additional questions you might have.
If you have a question which is not covered below, we have an easy solution for you: Please contact us!
[toggle_content title="What are your application criteria?"]
In order to legally work as an ESL Teacher abroad, you need the following qualifications:
You must be a native English speaker and hold a passport from one of the following countries: USA, Canada, UK, Australia, South Africa or New Zealand
A full university degree from an accredited institution (3 or 4 year degrees are both fine).
Have a TEFL certificate or be willing to get TEFL certified. Most of our positions require teachers to be TEFL certified. Schools give preference to teachers with a 120-hour certificate or its equivalent.
Agree to a one year contract
Have a clear criminal background check. Most countries now require teachers to have a national background check from their home country. Your CBC must be valid within the last six months.
We expect a high level of professionalism and dedication from all our teachers. One of our mottos here is matching great teachers with great schools. We work hard to make sure you will be placed in an excellent school. Likewise, we make sure we recruit people with great attitudes and work ethic.
ESL Job Application Process – Frequently Asked Questions
[/toggle_content]
[toggle_content title="What type of candidate are you looking for?"]
At Reach To Teach, we are looking for people with an exceptional sense of adventure and curiosity. We are looking for someone who realizes there is so much to learn and experience in this world. Reach To Teach teachers come from all kinds of backgrounds, but they all share a common trait: A thirst for living life to its fullest.
They are creative, open-minded, caring, responsible, adventurous and generally very interesting people!
[/toggle_content]
[toggle_content title="I don't have any teaching experience! Does that matter?"]
Not at all. We love working with new teachers and we'll help you with every step along the way! Our job is to help you land your dream job!
[/toggle_content]
[toggle_content title="Will my school provide me with teaching materials?"]
Yes, your school will provide you with a certain amount of teaching materials and lesson plans. However, there are times when you will need to use your imagination and creativity to add to your own lesson plans. Remember, you can also check this site or contact us for ideas!
[/toggle_content]
[toggle_content title="What time of the year do you recruit teachers?"]
We recruit teachers throughout the year, but our primary starting dates are May- September. Typically, our teachers arrive 4-5 days prior to their start date. If you are already in the country in which you want to work, we might have positions available. Check our ESL Job Board for new positions being added each day!
[/toggle_content]
[toggle_content title="How do I apply?"]
The first step is to fill out our application form. Subsequent to your filling out the application, we will contact you. 
[/toggle_content]
[toggle_content title="Does my country of origin matter?"]
Yes. You must be a native English speaker from the following countries: USA, Canada, UK, Australia, South Africa and New Zealand. This is NOT our policy. This is the policy of the government of the countries in which we work.
[/toggle_content]
[toggle_content title="Where do you conduct your interviews?"]
The majority of our interviews take place over Skype. Our interviews are extensive and quite detailed. It is a good idea to mentally prepare yourself as you would for any other job interview.
[/toggle_content]
[toggle_content title="Do I need a TEFL or other teaching certification?"]
Yes. The schools and governments that we work with in China, South Korea, Taiwan and Thailand all require teachers to be TEFL certified. We still accept non-TEFL qualified teachers with teaching experience for some positions, but the majority of schools we're partnered with require teachers to have at least 120 hours on their TEFL certification. Schools give preference to classroom based TEFL courses. We recommend a number of these programs on the Reach To Teach TEFL page. Keep an eye out on that page for special discounts that we have arranged for our teachers! [/toggle_content]
[toggle_content title="What happens after I submit the application?"]
After we receive your application, we will review its contents and contact you. If you meet our application criteria, we will arrange a phone interview with you. After the phone interview, we will contact you to let you know if you have been accepted. After that we will find a school which meets your requests!
[/toggle_content]
[toggle_content title="How long does the application process take?"]
Generally, the entire process takes 30 days. However, many people set foot on the country of their choosing, in a shorter period of time. Its entirely up to you, your interests and requests.
[/toggle_content]
[toggle_content title="Can I apply with a friend or significant other?"]
Yes, we accept applications from friends and couples, however we will treat your applications separately. It has become increasingly difficult for us to place couples and friends in South Korea and Taiwan. If you've got your hearts set on teaching together in the same city, your best option is our program in China.
[/toggle_content]
[toggle_content title="What if I haven't graduated yet?"]
If you expect to graduate in the next six months, why wait!? If you are thinking about teaching abroad, apply now. This will give you the time you need to prepare and to carefully consider all your options. We can't place you until we have a copy of your actual degree, but you can begin the process anytime.
[/toggle_content]
[toggle_content title="I tried to submit my application but it isn't working. What am I doing wrong?"]
Make sure you completed all required fields and that none of the documents you want to upload exceed 500MB. Also, when filling out the application be sure to fill in the entire application and make sure you are using the correct format when filling in dates.
[/toggle_content]
[toggle_content title="What are you looking for in a cover letter?"]
Your cover letter does not need to be long, but it should suitably express your interest in teaching in Asia and the reasons you feel you are the right person for the job.
[/toggle_content]
[toggle_content title="Who should I make my cover letter out to?"]
Please address your cover letter to any of the following: Reach To Teach / To Whom It May Concern / Sir or Madame
[/toggle_content]
[toggle_content title="I'd like to update my application. Who do I contact?"]
Please send any updated information or documents to info@reachtoteachrecruiting.com and please remember to write your name country of choice so we can locate your application. We will then update your application for you.
[/toggle_content]
[clear]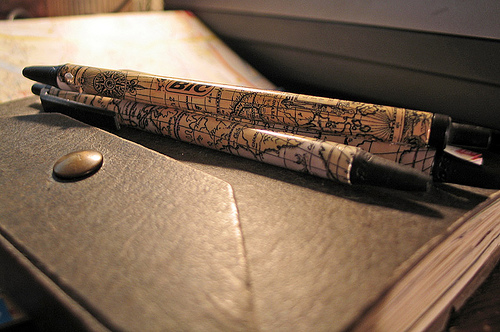 ESL Job Application Process
How To Write A Good ESL Resumé
Many countries require teachers to have a full university degree to get a proper work visa, but there are opportunities out there for everyone.
When you apply for a teaching position you're not qualified for, it's likely that you'll be rejected for that position. It's best to apply for positions you are qualified for.
TEFL certifications are second in importance to education. More and more schools around the world are making a TEFL certificate a hard requirement.
Courses with observed teaching practice are excellent, but if you don't have that kind of certification, don't sweat it.
While this practice is generally frowned upon in North America, bear in mind that you are applying for a position overseas and your employer will want to know what you look like.
It's important that you attach an appropriate photo to your application for ESL employment. DO include a head shot or a photo of yourself having fun with kids. DO NOT send a silly photo or photos where you are dressing or acting inappropriately.
Your birthday is relevant and required by many schools.
Many employers and agents, including Reach To Teach, search CVs by keywords. We look for words like: curriculum development, phonics, team teaching, etc. Add some keywords to your Additional Skills section to round out your CV.
Tailor your CV for a teaching position. In other words, don't send your accounting CV in for a teaching position.
Most employers aren't interested in seeing every job you've ever had listed on your CV. If something significant occurs in your work history, especially if it's in regards to teaching, make sure it's listed. Note: Jobs you've held for less than six months are best left off.
Build on your experience. If you don't have formal experience, you can include options like one-on-one tutoring, coaching experience, volunteer teaching or summer camp experience.
Experience abroad shows you are adaptable and independent.
Foreign Language, leadership, adaptability, and flexibility. Think of a way to showcase your experience in a careful and thought out approach. School directors want to know what your skills, qualifications and experience entail, so don't be afraid to sell yourself!