Reach To Teach Teach Abroad Programs
We recruit year round for these programs.
IMPORTANT NOTICE
January 27, 2020: Reach To Teach has suspended our China positions indefinitely.
We will update teachers when we decide to reopen our China program.
Please visit the CDC for more info: TRAVEL NOTICE
---

We recruit year round for private school positions in South Korea.
EPIK, SMOE, and GEPIK teaching positions have two intakes per year starting in August and February.
These programs are the most widely recognized government teaching programs in Asia. If you are looking for a top-notch teaching qualification for your teaching CV, these are the programs to apply to! Reach To Teach has worked with EPIK, SMOE and GEPIK since 2009.
We are veterans in the field of placing teachers with EPIK and we'll guide you through the mountain of paperwork and your departure for an incredible year abroad.
---

Our busiest months for recruitment in Taiwan are January and February and in June through August.
We typically have a few positions open in Taiwan throughout the year if you are willing to be flexible with where you are placed.
In 2017, Reach To Teach is working with a number of public schools in Taipei and we have some very attractive packages for teachers that are certified to teach in their home country.
We are sorry to say that the only time we can work with couples in Taiwan is during the months of July and August and occasionally in January and February. This is because we have to wait for positions to open up that are near to each other and that are open at the same time.
---
We recruit for our schools in Vietnam between the months of May and July each year for positions starting in July and August.
Our partner schools generally aim for a July 20th start date each year with the majority of our positions being in Hanoi and Danang. We occasionally have positions throughout the rest of the year in Hanoi.
Keep an eye on our Job Board for positions coming up in Vietnam.
---

We update our Job Board daily.
Please keep an eye on our Job Board for opportunities coming up in other countries.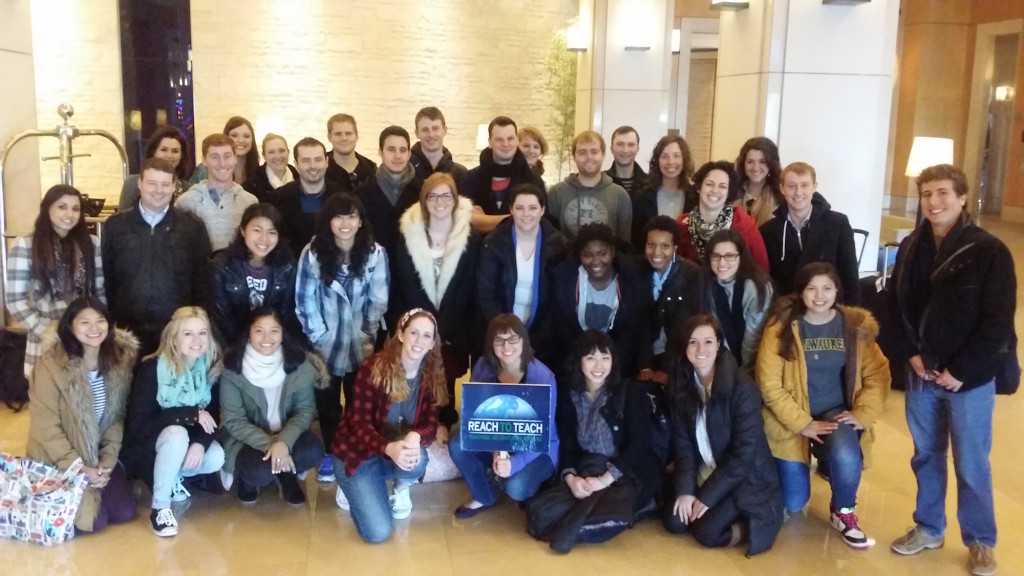 Please share!