Guide to Living and Teaching English in Korea
UPDATED February 2023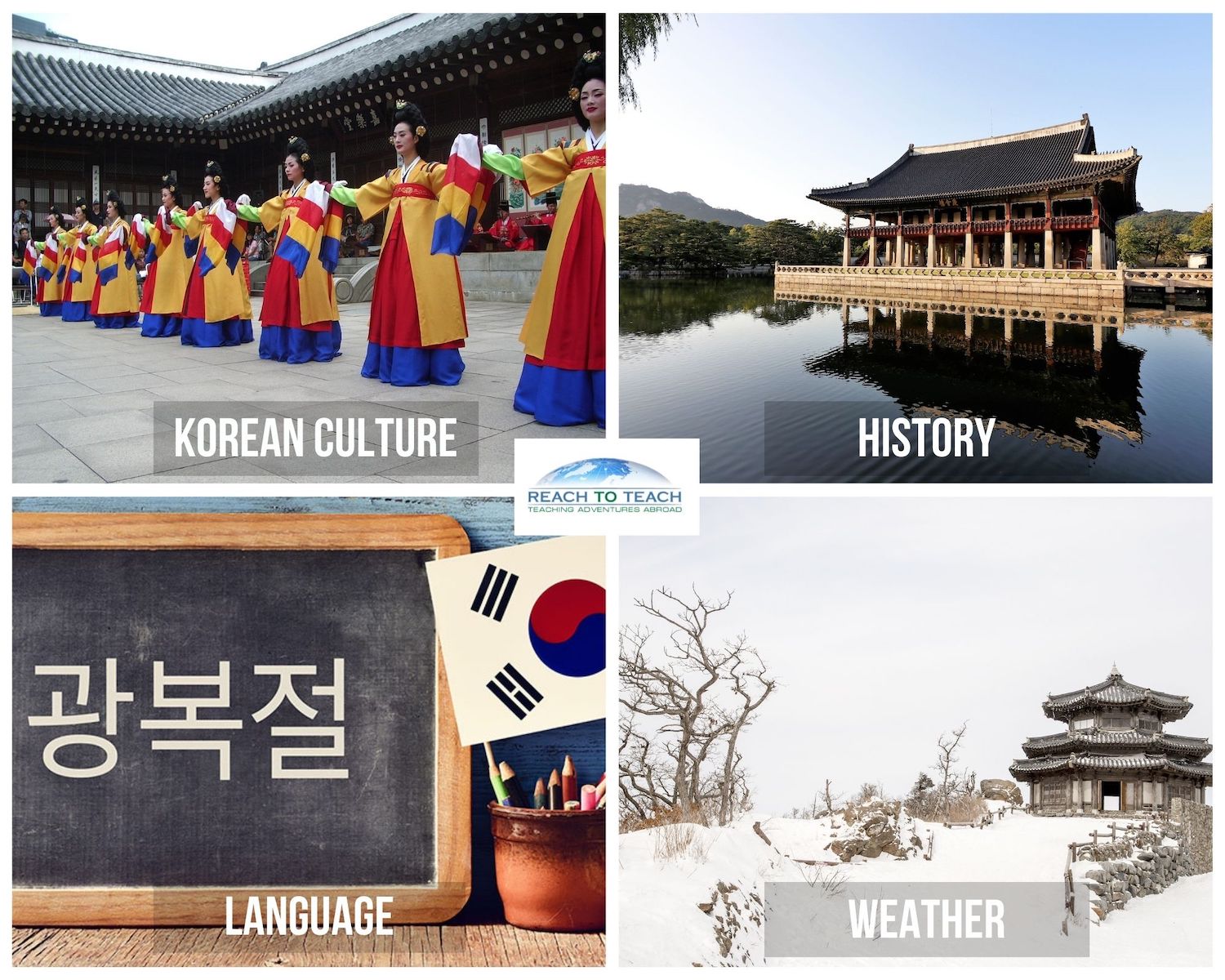 About South Korea – Korea Country Guide
Our Korea Country Guide has been made to help you find everything you need to know about living and teaching in South Korea. Have a question that isn't answered here? Feel free to get in touch with us!South Korea – Culture
With our Korea Country Guide you can learn about how South Korea is rich in culture that you won't find anywhere else in Asia. Learn about South Korean culture through their traditional dances, religion and Korean family ties.
South Korea – History
Korean history goes back thousands of years. Find out more about the people and events that have shaped this small peninsula.
South Korea – Language
Language plays an important part in the identity of the Korean people and is not like anything else you will find in Asia.
We encourage all of our teachers to take language classes and learn a new valuable skill.
South Korea – Weather
Korea enjoys a diverse climate that is sure to please and infuriate everyone equally. Find out more about the weather in Korea and what you can expect throughout your year abroad.
South Korea – Maps
Here you will find useful maps of Korea about Korea and where it is in relation to the rest of Asia.

Cost of Living in South Korea – Korea Country Guide
South Korea – Food
Food is an important part of everyone's daily lives and Korea is no exception! Eating in Korea can be a difficult experience at first, particularly if your Korean is initially limited. Not to worry, our guide to food in Korea is here to help as well as inform you through your Korean culinary adventures!
The most important thing is that you have an open mind and approach. You may not like everything you eat, but it's all worth trying.
More often than not, you will find yourself enjoying things you never imagined yourself eating. If you don't enjoy something, it will make for great story telling to friends and family!
South Korea – Housing
Along with food, housing is another important consideration when you are determining your costs of living in South Korea. For example you can expect to pay more for housing in Seoul than you would in Busan.
We have also included information about what kind of amenities to expect and what might be absent from what you are used to back home.
South Korea – Transportation
What are the pros and cons of catching a taxi in South Korea? What are the buses like? Is it easy to travel to other parts of Asia? How much is all of this going to cost me? All of your Korean transportation questions are covered here.
South Korea – Phones and Internet
Further down the list but still important will be getting yourself a phone. Luckily in Korea you have a few more options than you might have back home (it is easy to get pay-per-minute plans so you are never stuck in long two year contracts) and the whole process is painless.
Staying connected is an important part of our modern lives. Most homes these days already come connected to the Internet, but should you need help setting up your own connection we are here to help.

Services in South Korea – Korea Country Guide
South Korea – Banking
Setting up a local bank account in South Korea to manage your money will be an important step when you arrive.
Luckily this process is not difficult and we are here with some advice to make it even easier.
South Korea – Health
While we all hope to avoid it, getting sick is a fact of life.
Getting proper treatment can be a daunting task when in a foreign country so we have put together this list of local local hospitals to help.
South Korea – Emergency Numbers
A comprehensive list of numbers that you may find useful in Korea including local emergency services, government, airline, directory assistance and banking numbers.
South Korea – Embassy
Should you need embassy services in South Korea we have listed here the offices and contact information for the United States, Canada, United Kingdom, Australia and New Zealand.

Misc. Information for South Korea – Korea Country Guide
South Korea – Holidays
There are many Korean holidays throughout the year that are worth noting, particularly if you are planning other travel destinations during your time off.
South Korea – Sports
Korea has a lot to offer when in comes to getting involved in outdoor activities and sports.
Baseball, soccer, and rugby are particularly popular among the ex-pat community and it is never difficult to jump on a team and meet new friends and start having some fun!
South Korea – Nightlife
Korea has a vibrant and diverse nightlife that is sure to please everyone.
We recommend trying Korean karaoke which is sure to be a fun night and a great way to meet new friends!
Don't Forget to Pin It! You can refer back to this page easily.
Cities in South Korea – Korea Country Guide
Deciding on where you want to spend a year in any country can be tough. Do you want a large city or a small city? Do you need a huge expat community or do you prefer to hang with locals?
We've taken the time to highlight some of our favorite cities and areas in South Korea. Have a read through our city guides to learn more about each destination listed here.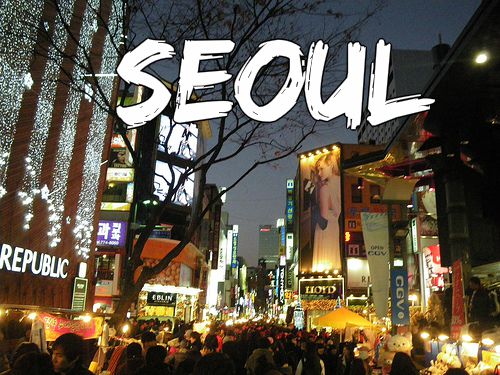 Imagine living in a new and vibrant city where each day will present you with a wealth of potential new experiences.
Seoul is the capital and largest city in South Korea. The official name of the city is the Seoul Special Metropolitan City.
Including the surrounding suburbs, the metropolitan population of Seoul expands to an astonishing 23 million people, making it one of the largest cities in the world.
An interesting fact about South Korea: Seoul is home to Lotte World, the world's largest indoor theme park! Lotte world is filled with several recreational areas, including an artificial island that can be visited by monorail in the theme park.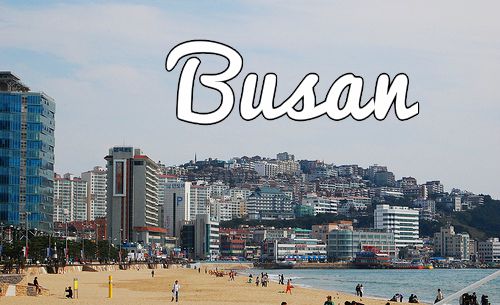 With a current population of 3.6 million people, Busan is located on the southeastern tip of the Korean peninsula and serves as the nation's largest seaport and thus lifeline to the world.
Prospective English teachers often choose to teach in Busan because of its unique combination of city life and surrounding natural environment.
An interesting fact about Busan: Busan has the fifth busiest port in the world!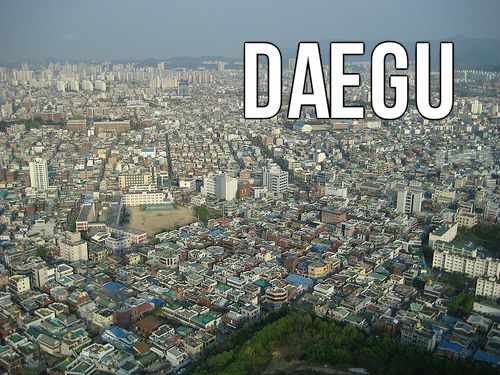 Daegu is the fourth largest city in all of South Korea found in the Yeongnam region, boasting a population of 2.5 million residents.
It's the capital of the Gyeongsangbuk-do province and is steeped in Korean history.
Daegu is also the third largest metropolitan city in South Korea, so there's always something to see and do.
An interesting fact about Daegu: Daegu's humid subtropical climate make it an ideal place for growing apples, thus it is nicknamed 'Apple City'. Daegu is also known as 'Textile City'.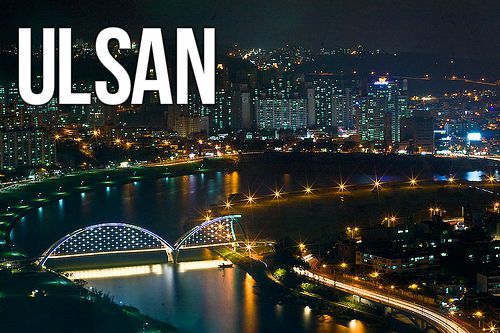 Ulsan lies upon the southern side of South Korea and is the seventh largest city in the country boasting a population of over 1.1 million residents.
Being more towards the south of Korea, Ulsan tends to get a better climate than the northern part of the country, and what's more is that a lot of Ulsan borders the coast giving way to some beautiful sandy beaches in which to lap up that good climate.
An interesting fact about Ulsan: Ulsan's location on the south-eastern tip of the Korean peninsula makes it famous for its beautiful rocky cliffs and long stretches of sandy beaches. It is home to the world's largest automobile manufacturing plant.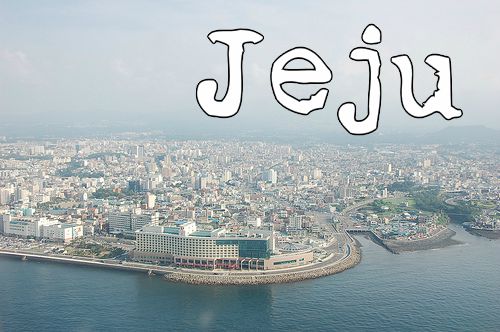 Teaching English in Jeju is the perfect way to experience the warm weather and island bliss of South Korea's resort island.
Jeju City, the capital of the island province of Jeju, is a perfect starting point for seeing the rest of the beautiful Jeju Island. It is a UNESCO world heritage site and it is well known for its amazing natural landscapes and lava caves.
Jeju island in South Korea, a UNESCO world heritage site, is always talked about its amazing natural landscapes, Lava caves & quirky museum.
An interesting fact about Jeju: Jeju Island is known for its Sea Mermaids. These astounding women free divers are also known as Jeju Haenyeo. They can hold their breath for three minutes in 10-30 meters of water while diving abalones, sea urchins, sea cucumber, hijiki, and conches.