Teach English in Busan
Updated Feb 2023
Pursuing an English teaching job in Busan is a great opportunity for those interested in teaching ESL in South Korea. While not as large as Seoul, Busan is the 2nd largest city in Korea and a bustling metropolis in it's own right. The EPIK program has a number of very desirable positions in Busan and we are accepting applications now!
With a current population of 3.6 million people, Busan is located on the southeastern tip of the Korean peninsula and serves as the nation's largest seaport and thus lifeline to the world. Prospective English teachers often choose to teach in Busan because of it's unique combination of city life and surrounding natural environment.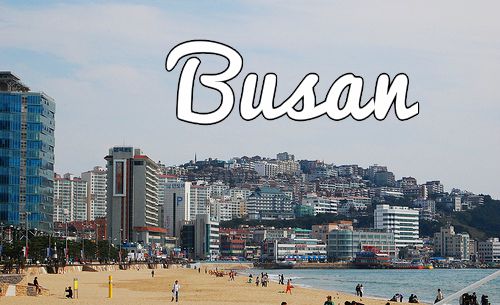 Why teach in Busan?
Teaching English in Busan allows for access to some of the best activities in Korea. Each year thousands of tourists descend upon Busan to enjoy its temperate weather, hot springs, parks, and beaches. The natural environment is ideal for any English teacher who wants to live in a major city while still enjoying access to a more peaceful habitat.
Busan has developed a certain international flair that many English teachers enjoy. This is largely thanks to the city's prominent seaport, which is responsible for the daily import and export of goods from around the world. Busan proudly boasts some of the best Japanese, Chinese and Russian food you'll find outside their respective countries, as well as great local seafood. All told, an English teacher in Busan eats very well!
Thanks to its southern location, Busan enjoys mild winter and plenty of sunny summer days to enjoy at the beach. Just another reason to be thankful for an English teaching job in Busan!
Because of these attractive features, English teaching jobs in Busan can be quite competitive, especially for public school jobs with the EPIK program. It is important to put together a strong application and make clear why teaching English in Busan is the right choice for you. If accepted by Reach To Teach, you will have an excellent chance of securing a teaching position in Busan with the EPIK program!
Living and Teaching in Busan
Living and teaching English in Busan provides an excellent opportunity to save money, but Busan is a major metropolis so expect to pay a bit more for goods than in other parts of Korea. However, all teachers for the EPIK program in Busan are provided with free housing. This means after paying for other monthly expenses (food, utilities, etc.), you have the potential for significant savings!
The public transportation in Busan is convenient and allows for easy maneuvering between any and all parts of the city. Busan is also connected to the national KTX high-speed train system, which opens the rest of Korea to easy weekend getaways!
As you can see, living and teaching English in Busan for EPIK is both an attractive and highly sought after opportunity. Take the first step toward a job teaching English in Busan and complete an application with Reach To Teach!
The Reach To Teach Community
Reach To Teach has a great community of English teachers in Busan. If you feel overwhelmed by the thought of moving halfway across the world, you are not alone. With new teachers arriving each month there will be many opportunities to meet new and interesting people. We have regular events that include happy hours, hike events, dinner parties, paintball and even white water rafting!
Get Advice from the Experts
All of us at Reach To Teach have taught English abroad. We understand the anxiety that comes with considering a move halfway across the world. With that in mind, remember that all questions are good questions! We want you to feel as comfortable as possible with your decision. Leaving your home country to teach English in Busan is an exciting and adventurous choice. It's important to be sure you have as much information as possible so you can concentrate on enjoying your year (or more!) teaching English in Busan.