WHAT OUR TEACHERS HAVE TO SAY ABOUT OUR SERVICES

Reach To Teach Reviews
Interested in learning what our teachers have to say about our teach abroad programs?

We have 225 reviews and a 5-star rating on our Reach To Teach Facebook review page. We also have a 5-star rating on Google!

Click on each image to have a read through what teachers from our programs have to say about our services.
VISIT OUR REVIEWS PAGE
OUR AWESOME TEACHERS
Reach To Teach Reviews – South Korea
Don't take our word for it – here's what our South Korea teachers say:
I came across Reach To Teach via an online search. I researched them online and learned their program is highly rated, plus their staff profiles were very personable. I was appreciative of their approach from application to departure. They are sincere in their approach to work with candidates of whom they feel are likewise, sincere and professional in their endeavors.
I am currently in South Korea working as a Guest English Teacher through EPIK. EPIK's application process is especially taxing, but RTT does a great job of helping ease much of that anguish.
My personal agent is John Kellenberger, and anytime we communicate, I try to express how thankful I am for his guidance and check-ups throughout this entire experience. He has been swell at keeping me notified of various documents and their respective due dates, setting up a mock interview in preparation of the real deal, and checking in on how things were going in my preparations for going abroad.
Having an agent who reaches out, whether via email or phone, provides an extra boost for me, as I already seek to be and grow into a great teacher, but it inspires me to want work that much harder in representing such fine people. Mr. K and RTT, again, I am so grateful and fortunate that we have been able to work together. And I hope and believe that others, present, past, and future, are and will be as well."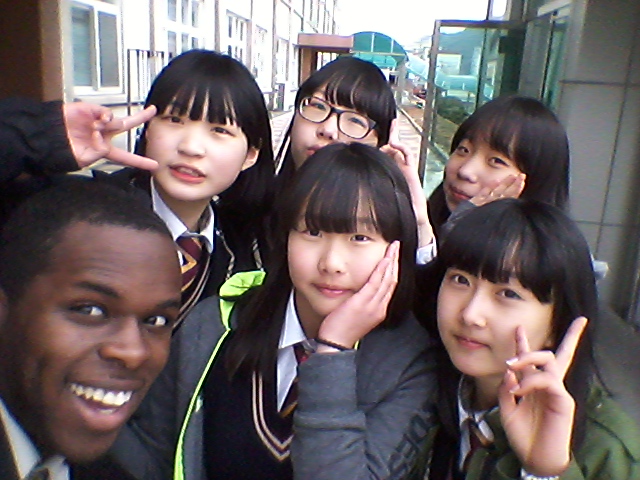 Derrick Black
American
I heard about this great opportunity a while back and the one thing that was holding me back was the fact that I did not know the proper steps to take and when I read up about this whole process everything was just too overwhelming for me.


For a while, this was just a dream until the day I decided that I am going to make it a reality.

I started looking for an agent to help me, and by some miracle, I stumbled across RTT, from that day onwards my life was changed.

What had seemed like the impossible was now coming to life.

Working with John and his team was amazing. They made sure that I understood every step of the process, and made sure I crossed all the T's and dotted every I.

From day one he was always communicating with me about all the info I needed to make it into the EPIK program.

From the filling of the forms and to preparing me for the interview (mock interview)

Thanks Chris!!


Today I can safely say I am an EPIK teacher in South Korea (Daegu) and I couldn't have made it without RTT and the amazing people behind it.


Thanks RTT!!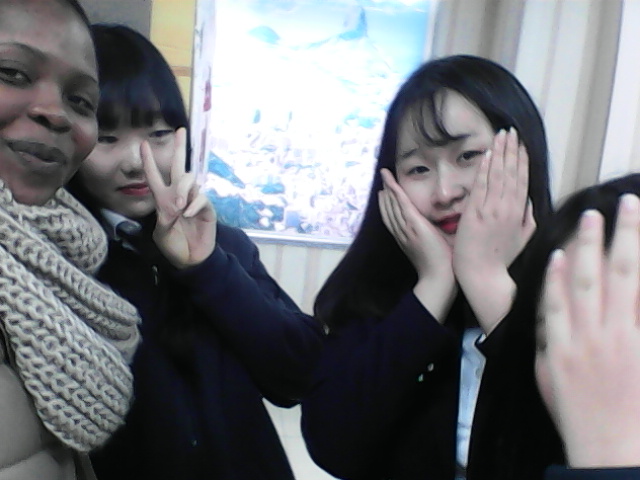 Boitumelo Ramalekane
South African
I was a teacher in the States before moving to Gangwon-do. A friend of mine was looking into teaching in South Korea. She found Reach to Teach and asked if I was interested. We were so excited when we passed our interviews. We got even better news after that. My friend and I had told Reach to Teach that we would love to teach in the same city so we could at least be near each other. It was even better than we hoped for. Reach to Teach managed to help us get teaching jobs at the same school.
I have been extremely happy with my choice to teach in Korea.

My job is a little different than the normal public school job that is offered. My school is a special language school that offers many programs for the residents of Gangwon-do: online classes, camps ranging from 1 to 3 days for students to learn English, Russian, and Chinese, and a traveling bus program. I teach on a bus. I travel every day to a new school so I have had the privilege to see many towns in Gangwon-do. I have also been involved in the other programs, so I have taught all ages from 3rd grade


Teaching English in South Korea was a wonderful decision I would be happy to make again. I would also love to recommend Reach to Teach to anyone who doesn't want to do the process alone. They made everything super easy. Good luck on your adventure!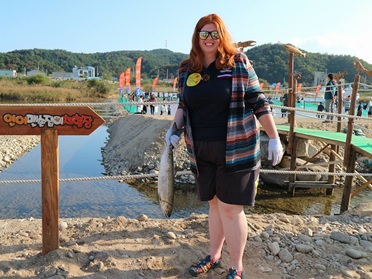 Devon Burbidge
American
OUR INCREDIBLE TEACHERS
Reach To Teach Reviews – Taiwan
Don't take our word for it – here's what our Taiwan teachers say:
Before coming to Taiwan, I had my doubts about teaching there. How will I get by without speaking the language? What if I need help while I am there? What if I get injured while I am there? (They have a helpful FAQ page that answers all of my questions listed above.)
The folks at Reach to Teach did a tremendous job of sorting through all my questions and assuaging all of my concerns. Carrie was vital in guiding me through the process and ensuring that everything was in order.
Thanks to Reach To Teach, I had a strong support group to assist me in getting on my feet once I arrived.
They prepared me for the experience before I left home. To the credit of RTT staff, they exhibited a tremendous amount of patience by answering my queries. It can be a strenuous process. It's useful to have people to rely on who can provide sound advice. Soon after I was in Taiwan they invited all of the teachers in Taiwan to a Reach To Teach event. It may sound inconsequential but one of the hardest parts of acclimating to a new country can be meeting new people.
This is an area where RTT excels and that should be encouraging to those who are afraid that they may be unable to make friends in Taiwan. There are few better equipped to assist you than the folks at RTT.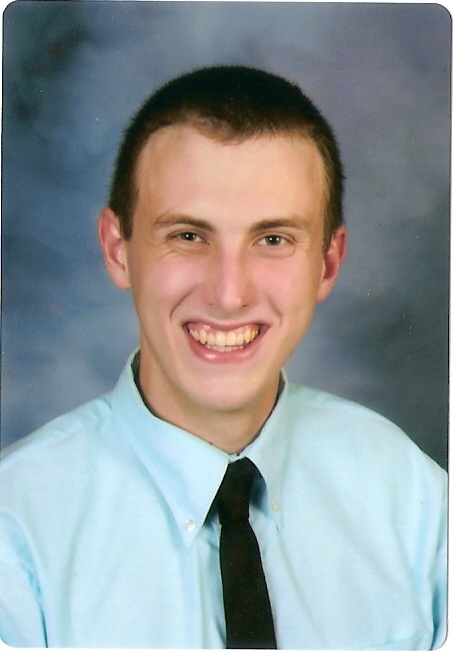 Ben MacDonald
American
As an experienced teacher and world traveler I thought I had everything figured out when applying for teaching jobs abroad.

Turns out it is more competitive than I thought and there are many steps before getting on the plane!

Reach to Teach will support you every step of the way before and after arrival. I highly recommend this recruiting company if you are looking to teach abroad in any subject.

Carrie at Reach To Teach has a gift for sharing and helping people/teachers fulfill their dreams and help them manage their lives abroad.

If not for Reach To Teach, where would we all be right now in 2020?

I am so happy with your program and felt very supported. I mentioned my experience applying for other international teaching jobs in 2020 and I was very disappointed.

I thought my life was over, temporarily, until Carrie at Reach To Teach responded back to me promptly.

After that, I felt a sense of hope during a pandemic when I have never felt so hopeless. I am more than grateful to be teaching in Taiwan in 2020!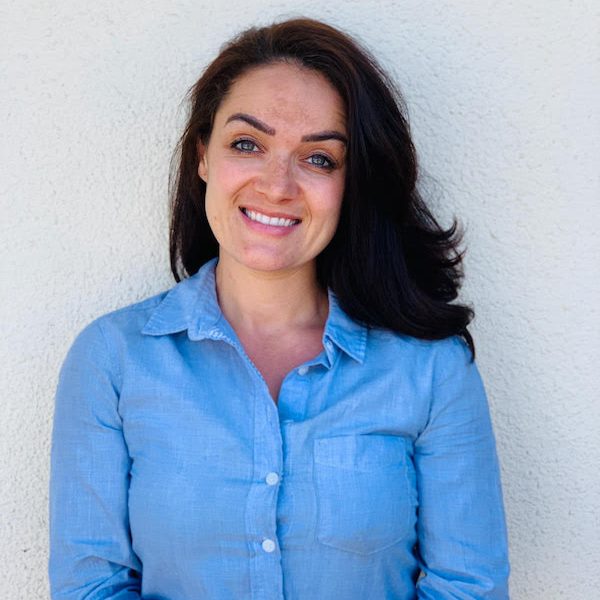 Antonia Tremblay
American
Teaching English in Taiwan has been an incredible experience, I have learnt so much and have experienced life as I have never known it before. I am 30 years old and had never left South Africa. I just got to that point where I was tired of hearing about everyone else's adventures, it was time to do something extraordinary with my life.
Not knowing where to begin I found Reach to Teach online, their website was very comprehensive, I felt well informed and the testimonials were all excellent, this was a good place to start.
I emailed Carrie Kellenberger and I got an immediate response, she was fantastic! With me being a complete newbie, she would have her hands full guiding me step by step the whole way.
With Carrie's help, I made it to Taiwan, a whole new world of sights, sounds and smells. On top of being mind blown when you first arrive here and have to find a place to live, you have to adjust to a new culture, language barrier, job, school, kids and colleagues.
With the right attitude and perseverance you can experience the wonders of teaching and living in Taiwan.
Has it been worth it? More than anything in the world. Sometimes I still can't believe that I am here. I feel like anything is possible now. I am very grateful for all your help.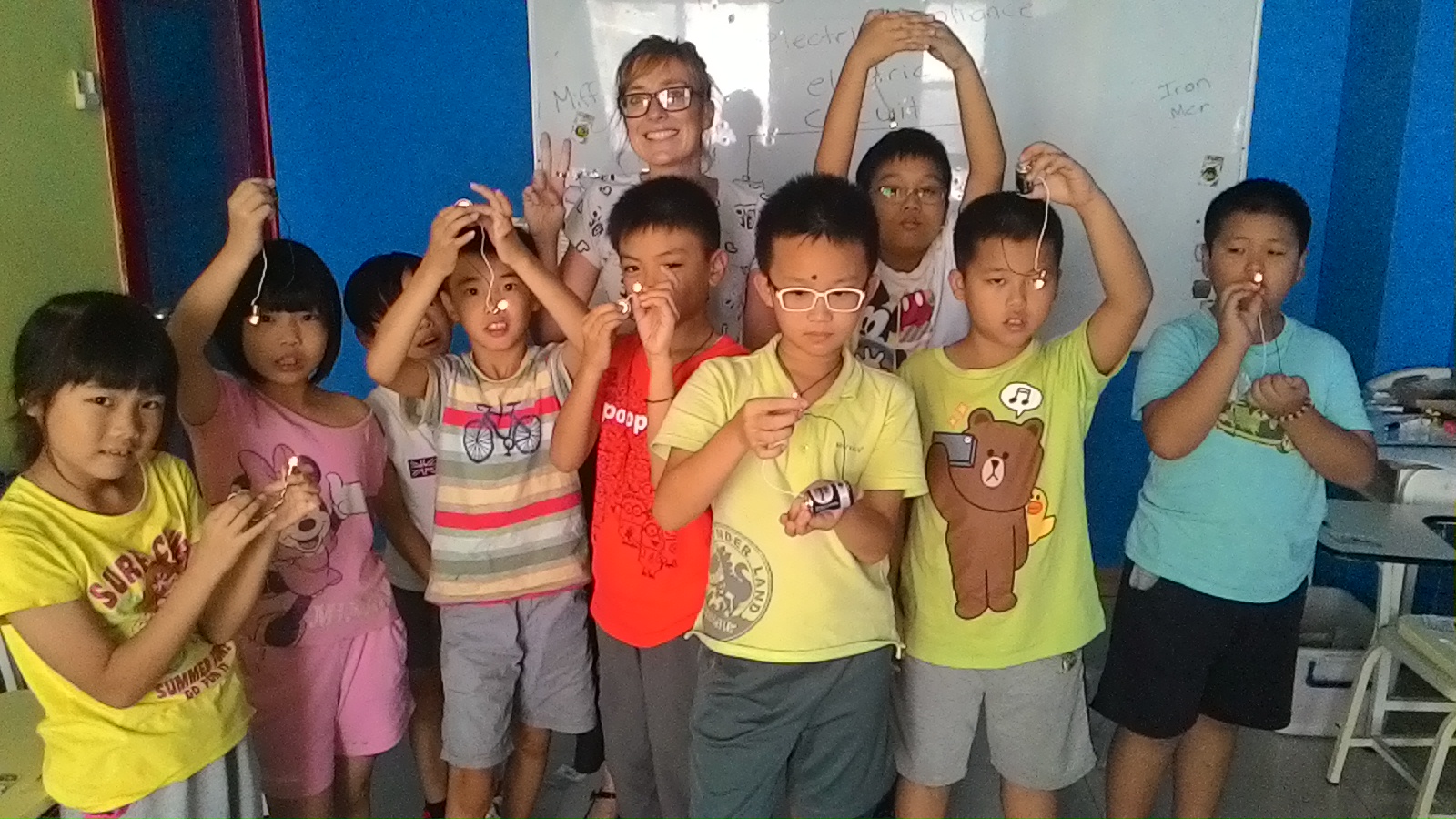 Jayde Card
South African
Reach To Teach Reviews – China
Don't take our word for it – here's what our Taiwan teachers say:
I loved my experience teaching English for the past 3 years in the Republic of Georgia and wanted to continue traveling to other parts of the world. After successfully completing the Korean application program, events occurred that abruptly ejected me from participating in that program. I was shocked and depressed about it and anxious about my near future plans of continuing to teach overseas.
But Carrie and John of Reach to Teach were not only extremely professional, but also extremely supportive in helping me find another opportunity in China.
In thinking back over the entire process of applying for Korea and China, I see how attentive and nurturing they were through both processes. Applying for foreign employment is not easy to navigate sometimes (even more so with Asian countries). Korea is a gauntlet of hurdles and hoops with zero room for error. With that said, their knowledge, contacts, and experience were that much more useful in making a stressful experience, manageable and less stressful.
I don't know much about other agencies in this field, but I would highly recommend these guys for really knowing and caring about what they do.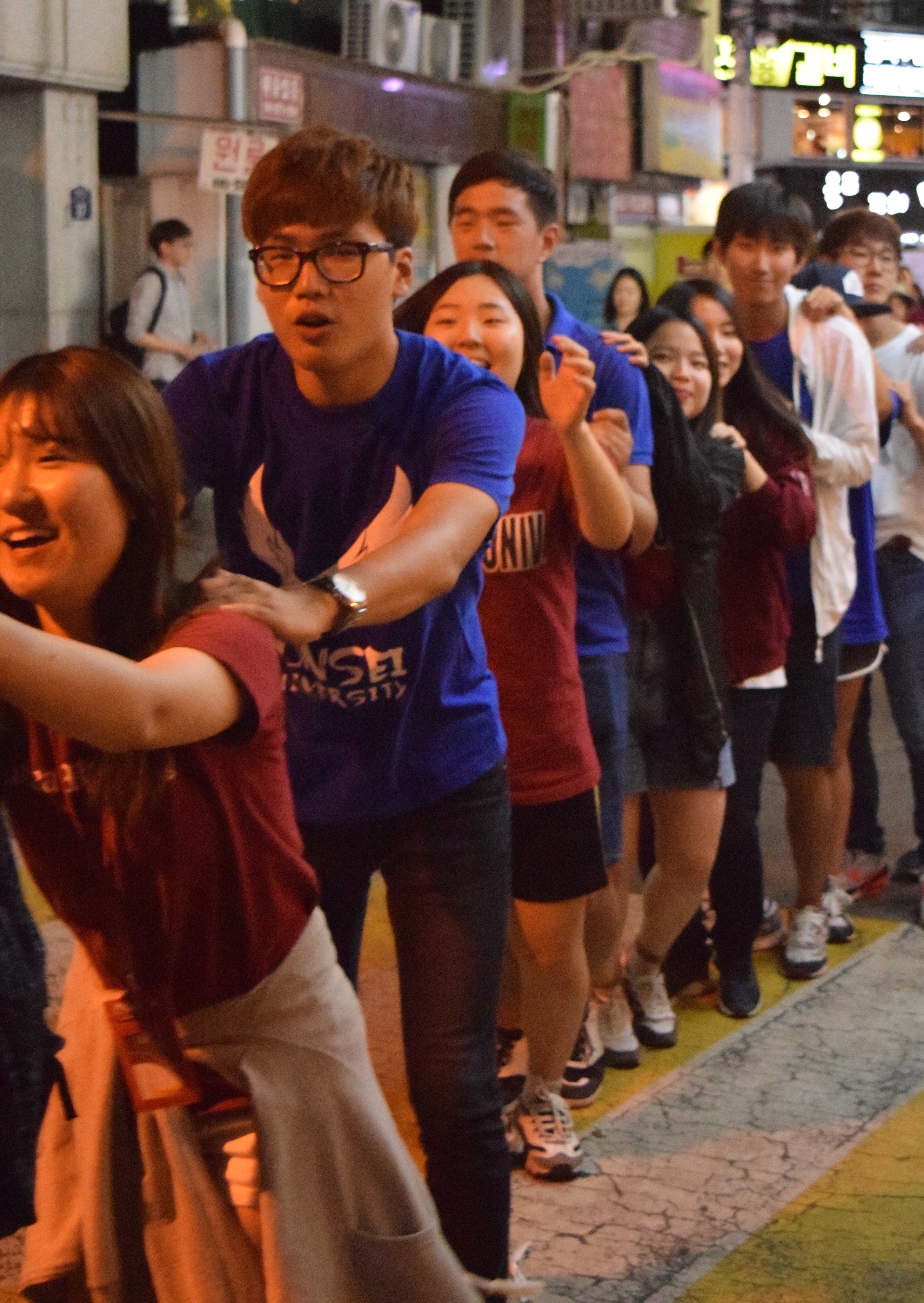 S. Johnson
Canadian
Finding a job in Northeast China through Reach to Teach was effortless. After completing the application form and questions on their website, Carrie took care of everything else by finding out exactly what type of person I was and what my expectations were for the year abroad. Then she found me a position that suited me perfectly in, putting me in contact with the school's management but also taking time to take me through the expected duties as well as giving me lots of information and resources about the city and area I'd be moving to.
The experience so far has been more that I ever thought it would be. The staff at the school are incredibly supportive and helpful, if there is anything at all I don't understand or am unsure of, they are there in an instant. Whether it be teaching related, or opening a Chinese bank account or if I simply don't understand a note that has been pinned to my apartment door. The accommodations are exactly what was advertised on the school's website as are the benefits. I would recommend Reach to Teach to anyone.
Critical Feedback: For me, the whole experience was painless and hassle free. I can't think of anything that I would change.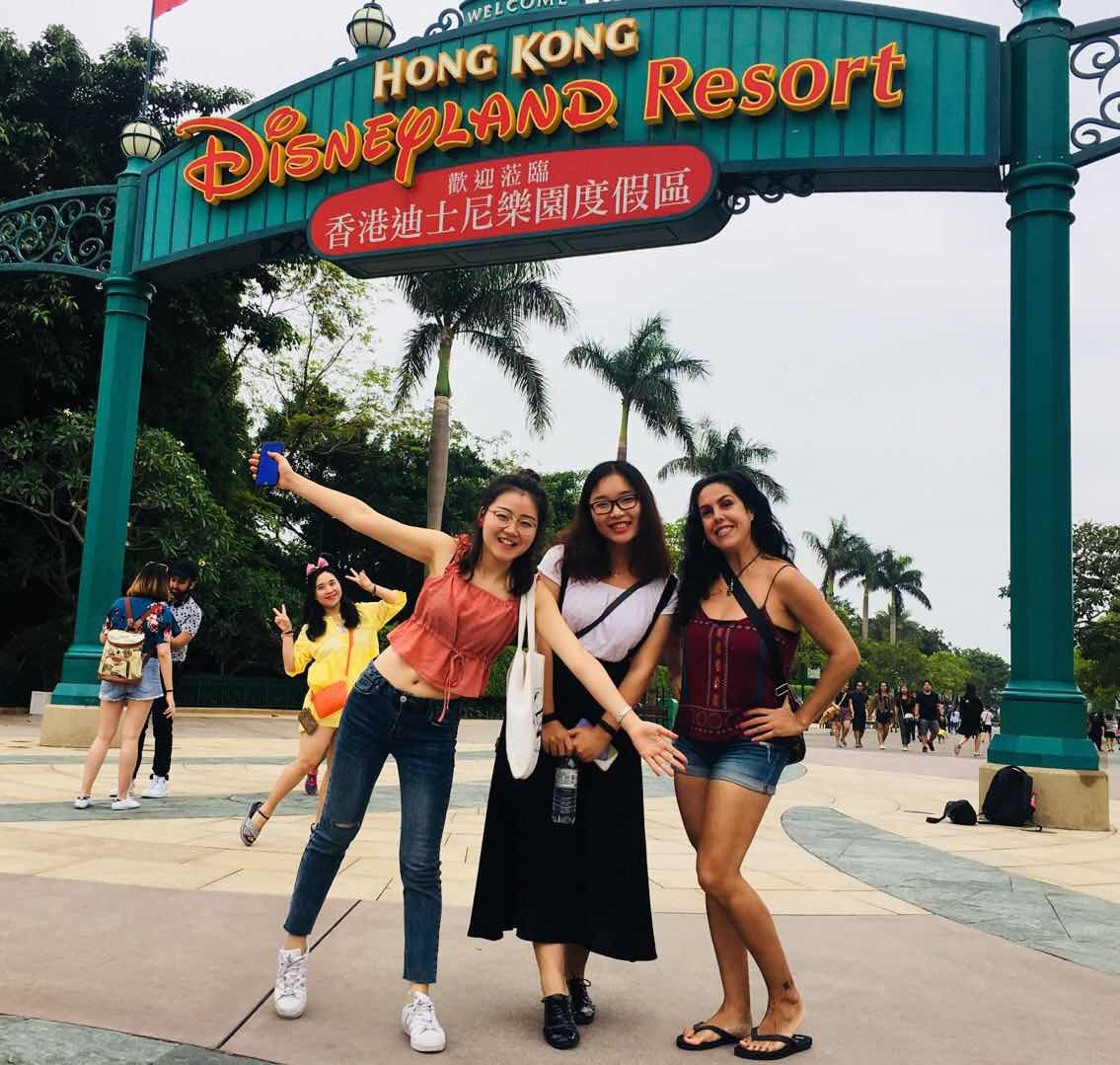 Lindsay Flannery
Scottish
I am from West Virginia in the United States. I graduated with my Bachelor degrees in Elementary Education and Secondary Education in 2010. I also received my TEFL certification and a Master's degree in Educational Leadership. In the past, I was a middle school History and English teacher and then an ESL teacher at a university.
I love teaching and fell in love with teaching English to international students. I wanted to expand my horizons and teach abroad. I chose Reach to Teach to help me along the way. My recruiter was nice and helpful. He helped my friend and I find a job in China. We both wanted to teach in the same city, so we interviewing for positions in Shanghai. The process was easy and before long we arrived in China.
I really enjoy my job teaching in China. It took some time to get used to some things, but that is one of the unique experiences of living abroad. I love teaching and especially when there are those special moments when you see the material stick with the students. I have grown so much as an individual and educator these past few months living in China.
One of the many benefits of teaching abroad is the opportunity to travel and explore new places! If you are thinking of teaching abroad, please work with Reach To Teach! They're great!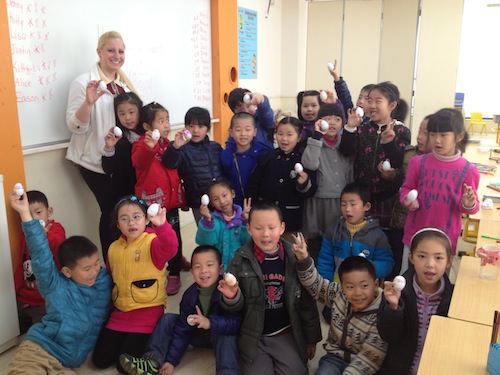 Jena Saseen
American