Testimonials from  Reach To Teach Teachers in Taiwan
Learn more about our recruiting program and our teaching services from our testimonials from Reach To Teach teachers in Taiwan.
Read reviews directly from the people who matter! Reach To Teach teachers review our Teach in Taiwan program.
You are welcome to submit an application and join our great group of teachers. We love hearing from you and we want to thank each and every one of you who took the time to review our program.
Below are a few testimonials from just a few of the teachers we've placed in Taiwan since 2005. Teaching English abroad is a challenge, however you can always rely on Reach To Teach for support.
We have more for you. Learn why you should use an ESL recruiter for your teaching adventure abroad.
More resources:
Interviews with Reach To Teach Teachers
Here are some things that our teachers have to say about our Teach in Taiwan program. If you'd like to leave us a testimonial, please get in touch with us at info@reachtoteachrecruiting.com. We'd love to hear from you!
---
ESL Teachers in Taiwan
Our teachers in Taiwan have been graciously giving us their support since 2005. Have a read through what our teachers have to say about our Taiwan team!
We enjoy posting a few of our favorite reviews here, but please feel free to check out our highly rated Taiwan program on Google and Facebook. We have plenty of five-star reviews there as well, and we appreciate each and every one of you wwho took the time to write something that assists other teachers in choosing to work with Reach To Teach.
2021-2022 Reach To Teach Taiwan Testimonials
G. Brockmeier - Teaching At a Taipei Public School in 2022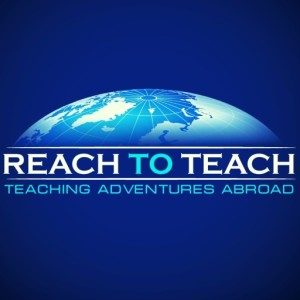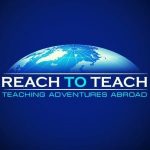 Dear Carrie,
I just wanted to write to say that I've been settling into my school and so far it feels like a great fit. The students are lovely, respectful, very bright, and the other teachers are incredibly helpful and supportive. There is a real team atmosphere among the staff that I've never encountered before in my time abroad. I'm extremely impressed with the level of professionalism and dedication of the staff, so I'm very pleased to be working here. I am already much happier than in any of my previous schools.
So I wanted to say thank you very much for your help in getting me an interview with this wonderful school.
Regards,
G Brockmeier
2020 Reach To Teach Taiwan Testimonials
A. Tremblay - Teaching in Taiwan During COVID19 in 2020
As an experienced teacher and world traveler I thought I had everything figured out when applying for teaching jobs abroad. Turns out it is more competitive than I thought and there are many steps before getting on the plane! Reach to Teach will support you every step of the way before and after arrival. I highly recommend this recruiting company if you are looking to teach abroad in any subject.
Carrie at Reach To Teach has a gift for sharing and helping people/teachers fulfill their dreams and help them manage their lives abroad. If not for Reach To Teach, where would we all be right now in 2020? I am so happy with your program and felt very supported. I mentioned my experience applying for other international teaching jobs in 2020 and I was very disappointed. I thought my life was over, temporarily, until Carrie at Reach To Teach responded back to me promptly. After that, I felt a sense of hope during a pandemic when I have never felt so hopeless. I am more than grateful to be teaching in Taiwan in 2020!
K. Robinson - Teaching in Taiwan in 2020
I have worked with Reach to Teach on two separate occasions to help me find a job teaching abroad. Both times, these recruiters have proven to be an absolute pleasure to work with. They were with me every step of the way through interviews and documents. Even after arriving, I did not feel like I was alone.
Moving to a foreign country, especially in the midst of a pandemic, was stressful, but RTT went above and beyond to make the entire process easier.
I would recommend this recruiting company to anyone who is considering teaching English abroad.
M. Dakin - Testimonial for Taiwan During COVID19 - 2020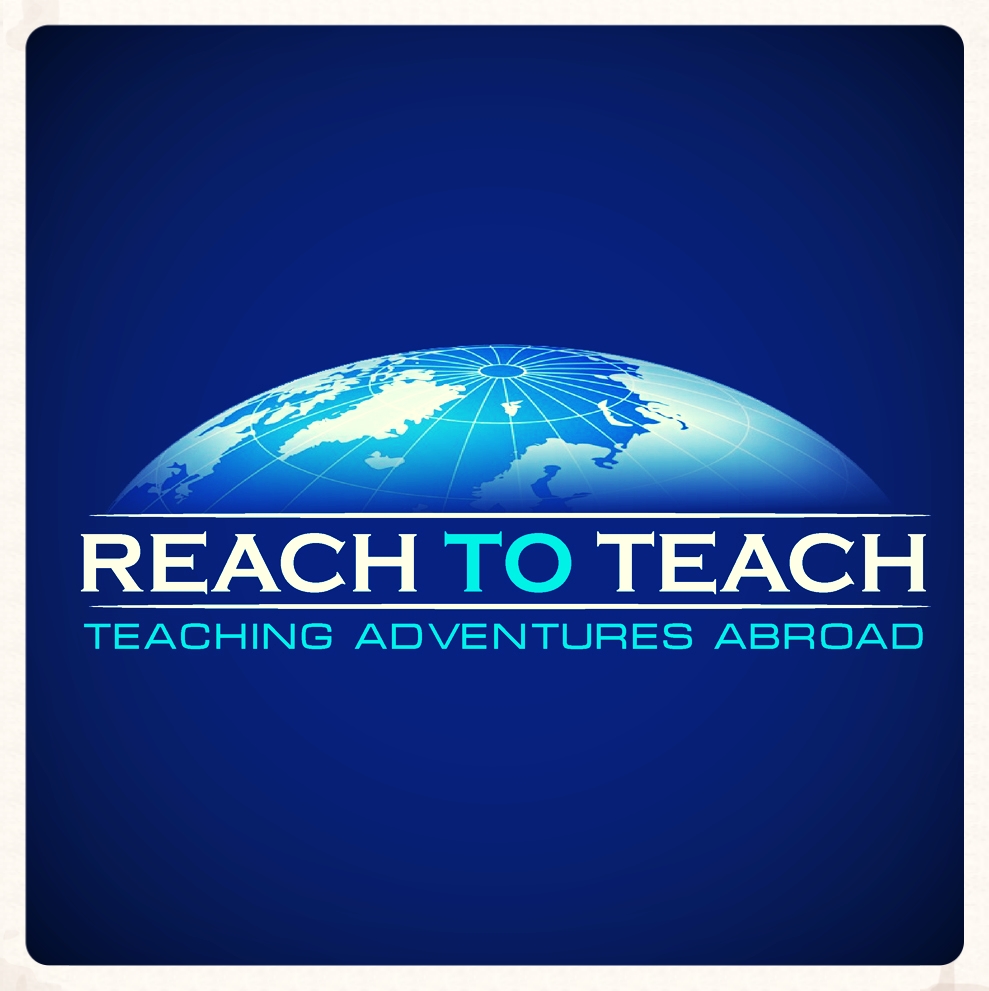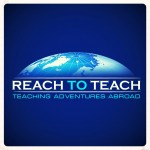 Thank you so much for all of the information given to me by Carrie. Over the years I've come across a fair few agencies for teaching in Europe and among other things, however, this has been the best experience from; the natural conversation, all of the insider tips, all of the honest information given about the schools, and the up to date information regarding COVID-19.
Teacher M - Teaching in Taipei 2019-2020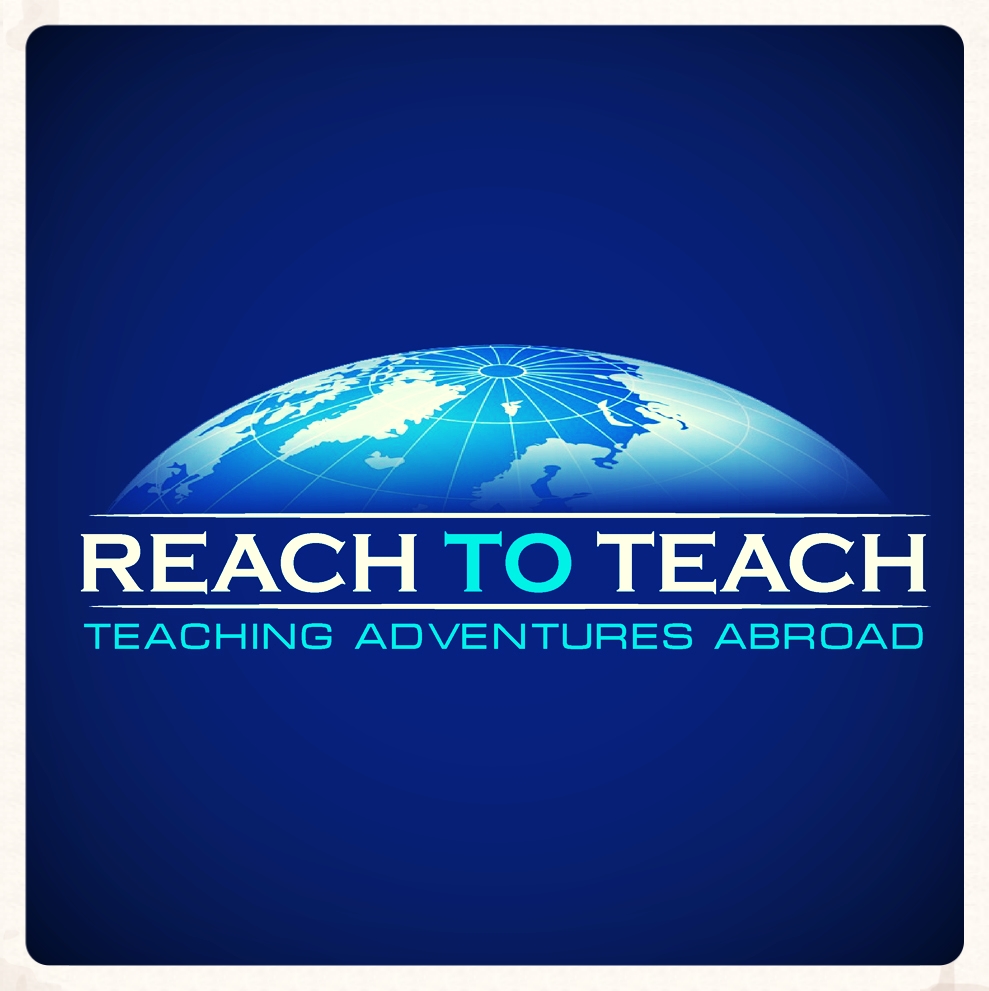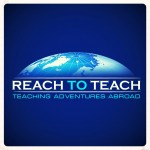 Carrie Kellenberger has been SUPER helpful in my transition from the U.S to Taiwan. She responded promptly with lots of information in a reassuring and positive manner over email and phone calls. Reach To Teach, a free service, is a very good place to start for first timers coming to Asia to work.
They even help with hostel recommendations (which have a referral discount) when you arrive before you find permanent housing.
I had a great experience at the hostel Carrie referred me to with other foreigners I befriended, which was nice since I felt nervous being in a new, foreign environment. I never once felt this company was shady and researched about them as much as I could. They are reputable from my experience so far and I trust their assistance to find my next teaching job in Taiwan!
Teacher M - Teaching in Taipei in 2020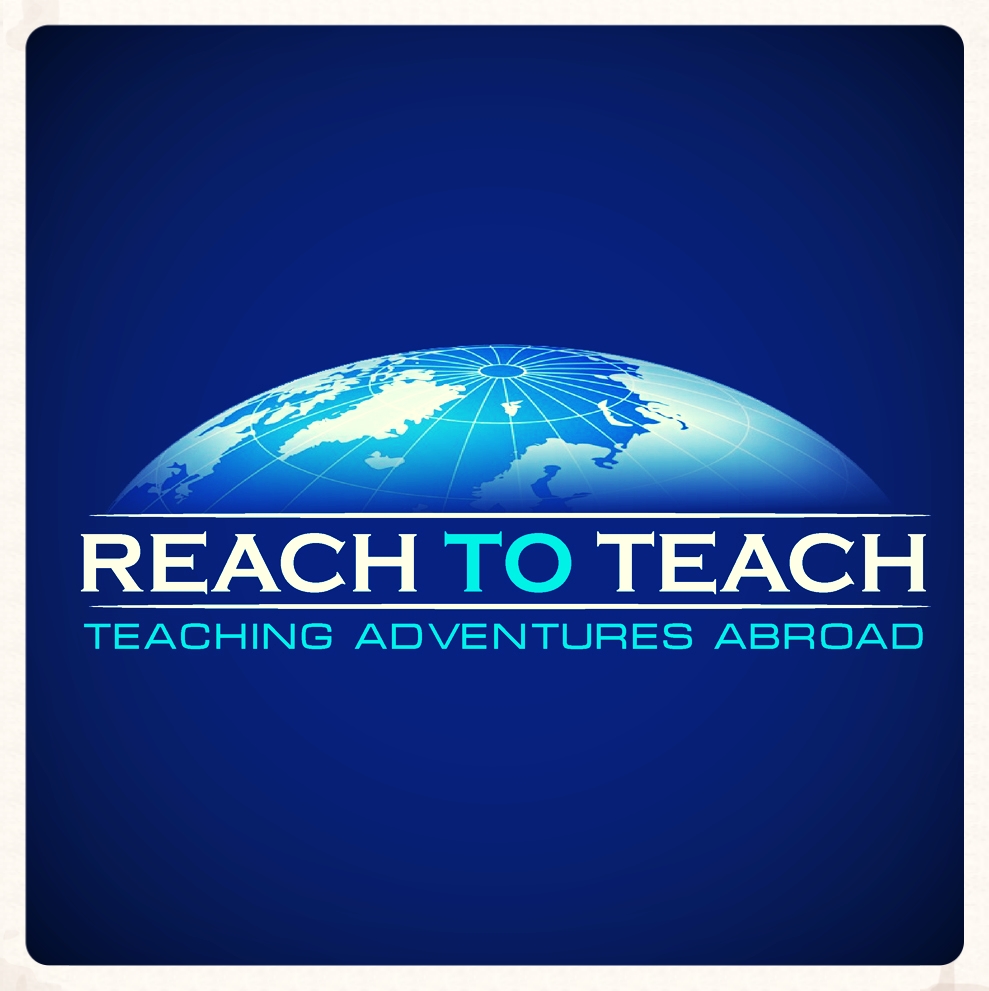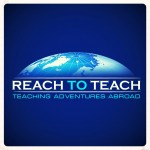 Teaching in Taipei in 2020 - I had an incredible experience teaching in Taiwan thanks to Carrie and RTT. I felt supported during the initial research process, through the interviewing and paperwork, and whenever questions came up during my time in the country. I would absolutely recommend RTT to anyone thinking about teaching abroad. They really go above and beyond to make sure you have the resources and support you need throughout the experience!
2019 Reach To Teach Taiwan Testimonials
R. Elmore - Teaching in Taiwan 2019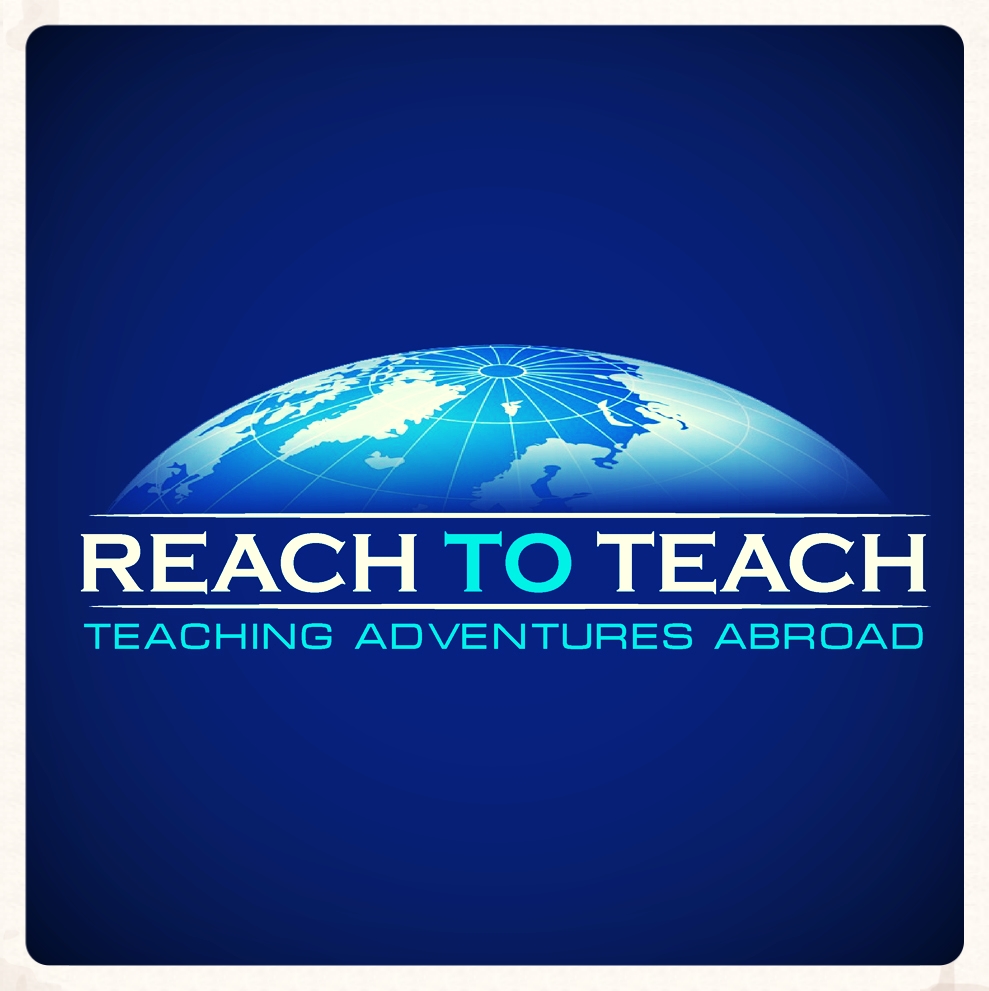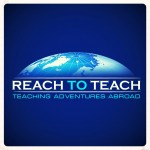 Reach To Teach Review - Teaching in Taiwan 2019
I used Reach to Teach to find a teaching position in Taiwan. They are based in Taipei, and have a very good reputation for working only with schools here that take good care of their teachers. I applied on a Friday, and they got back to me on Monday.
Very responsive, thorough, helpful and professional. I worked with Carrie to find a position in Taipei, and she was so helpful and kind. Highly recommend using them as a recruiter for Taiwan.
J. Botwright - Teaching in Taipei - 2019-2020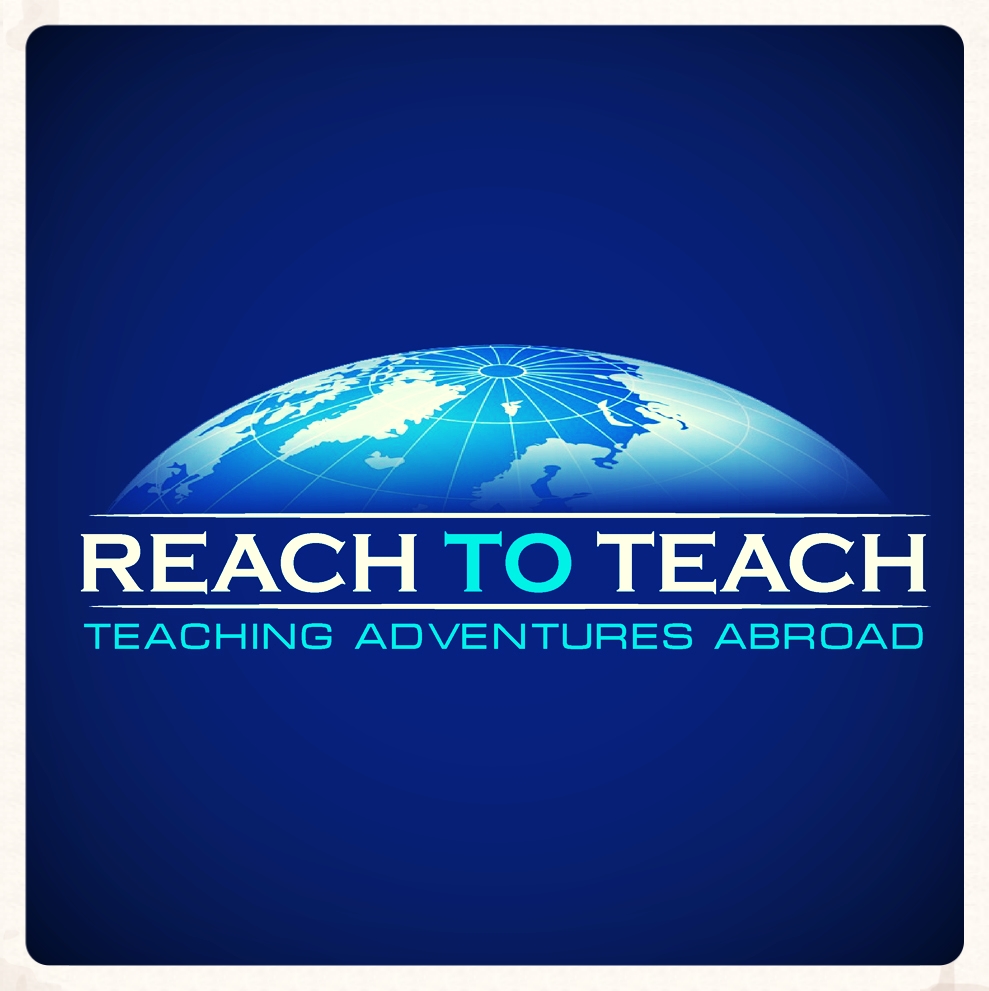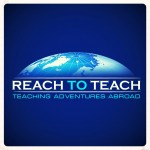 Honestly, Carrie is the best job recruiter I have worked with. And I have been doing this for over 10 years!
2018 Reach To Teach Taiwan Testimonials
S. Metsfan - Taipei Public School Teacher Review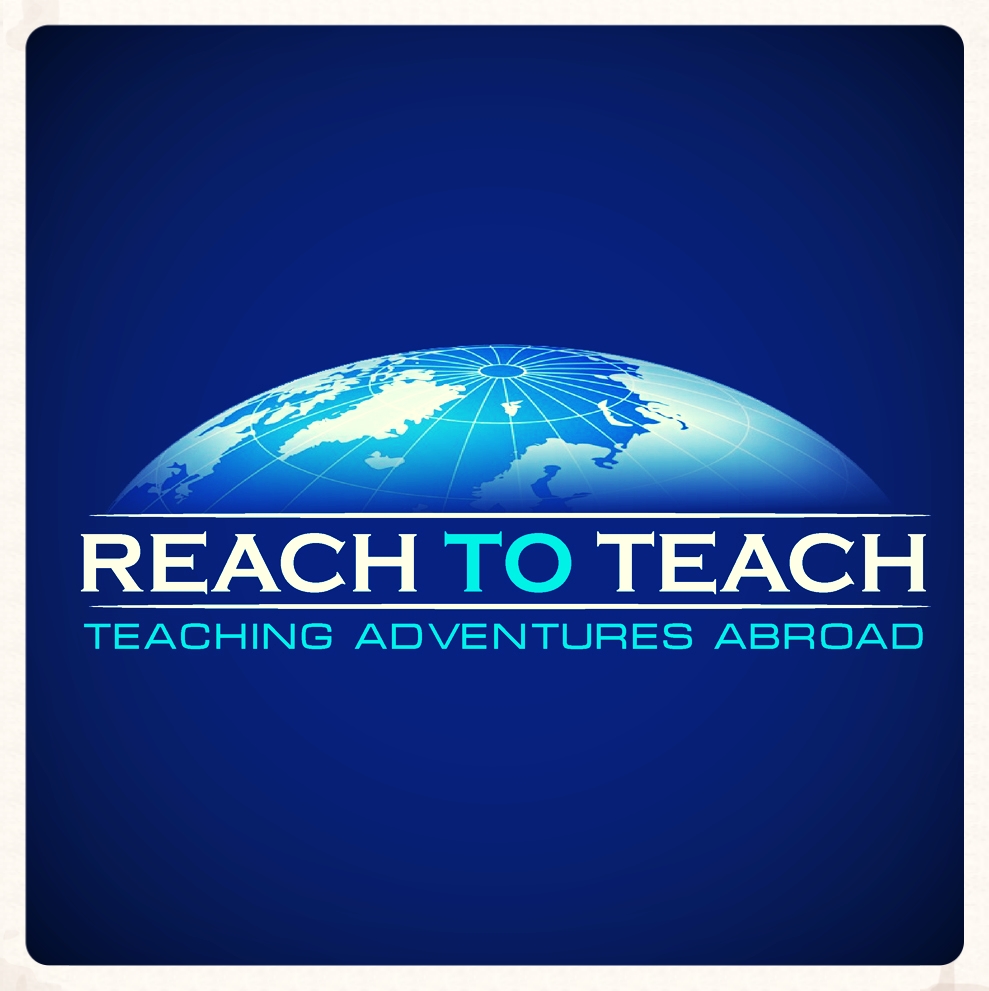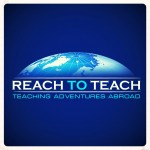 S. Metsfan - Taipei Public School Teacher Review 2018
Reach to Teach has helped me enormously - not only in finding a great job, but making sure that I had numerous schools to pick from and that the one I ended up at was the best possible match.
Moreover, they kept in touch with me to truly ensure I had all the help I could get with housing, my work permit, and all my government documents/requirements.
Carrie helped me with countless questions via email and over the phone and walked me through everything. The transition from America to Taiwan has been ideal. I love working at my school as a 6th grade teacher in Taipei, where I teach Math, PE, Art, English, Music & more! It's an incredible job at a phenomenal school. I owe so much to Reach to Teach. My gratitude is enormous.
J. Gronberg - Teaching in Taipei with Reach To Teach - 2018-2020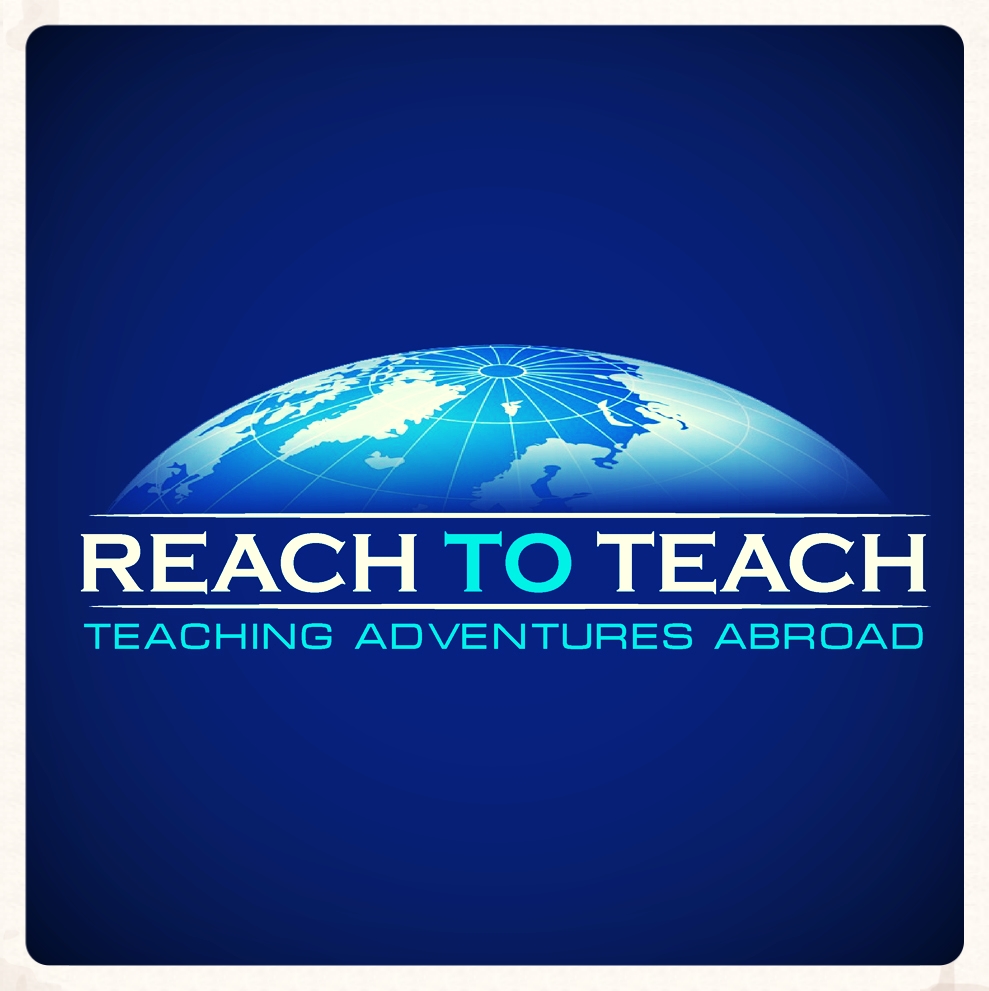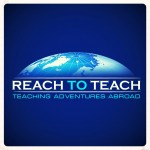 Teaching in Taipei with Reach To Teach Testimonial
Reach to Teach is a great option for anyone interested in teaching English in Taiwan. They will help you find the perfect school for you and guide you through the bureaucracy of getting all the paperwork required for your resident working permit.
They are very responsive and professional and experienced at helping to make the process of moving abroad as easy as possible. If you are interested in teaching English in Taiwan I cannot recommend them enough.
2017 Reach To Teach Taiwan Testimonials
R. Busony - 2017 - An ESL Teacher in Taipei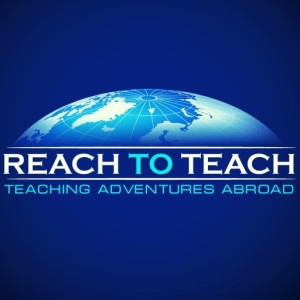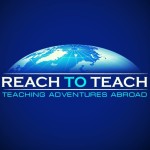 Reach to Teach is absolutely the best tool to have going into the teaching industry in Asia. I worked with Carrie Kellenberger when going to Taiwan and she managed to give me more than I asked and did frequent check-ups.
Weeks before my departure to Taiwan, the government required all teachers to have a criminal background check. Despite that being super annoying for all, they managed to help facilitate as much as they could to make it easy for the teachers.
I feel like I can come to Reach to Teach with any questions I have or even problems I'm facing at work. Totally recommend !!!
J. Stocking - 2017 - An American Public School Teacher in Taipei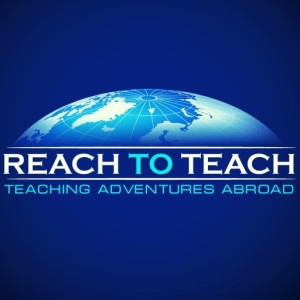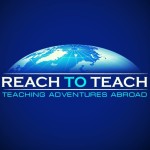 I went to Taipei to teach English with the help of Reach to Teach and one of their recruiters, Carrie Kellenberger. I was definitely uneasy about the transition at first but Carrie alleviated all of my concerns, answered all of my questions, and helped me whenever I needed it. Though my employment at a Taiwanese school had its ups and downs, it was ultimately a positive experience.
I highly recommend using Reach to Teach Recruiting if you are thinking about teaching abroad. If their other recruiters are as helpful, diligent, and friendly as Carrie Kellenberger, which I'm sure they are, then you can't go wrong with Reach to Teach Recruiting!
2016 Reach To Teach Taiwan Testimonials
Joshua R - 2016 - A South African in Taiwan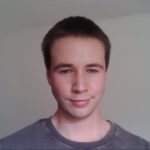 Reach To Teach made this process so easy and kept me well informed. I was always informed but never 'swamped' with e-mails. Quite simply, I am really impressed by the professionalism of this organisation. From its great website to the positive reviews of Reach To Teach online, I would say these are the things that prompted me most to work with Reach To Teach. I'd like to extend a very big thank you for being such a professional and out going organisation!
A. Wilde - Teaching in Taiwan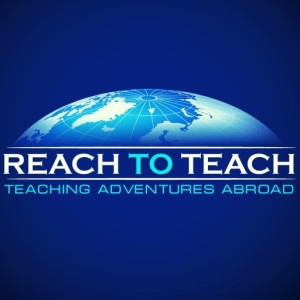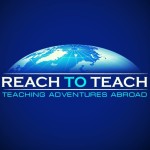 I have only been in Taiwan for a month, and I already feel settled in! I am navigating my new surroundings well, I love the school where I am working, and the people at my school really care about their students as well as their foreign teachers!
Reach to Teach has been really great at supporting me every step of the way to get here! Dean made sure I was keeping up with deadlines, and was great about communicating with me to keep my process on track, even when I hit (some major) speed bumps. He was also willing to answer any and all questions and concerns I had throughout my application, my preparation to depart, my travels, my arrival, and my transition overall! Thank you for everything, Reach to Teach, and Dean in particular! I look forward to the rest of my year here! Cheers!
K. Waddle - Teaching in Taiwan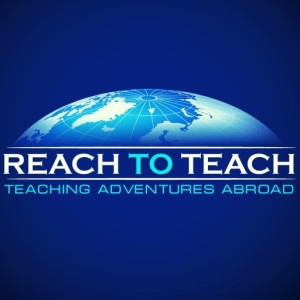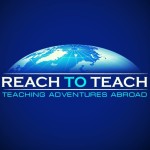 I signed on with Reach to Teach after I arrived in Taiwan. It took less than two weeks after my interview to locate three separate job opportunities. I ended up at a great school in a great location, that I absolutely love. Reach to Teach guided me through every step of the process, and facilitated excellent communication between me and my new school. It's been a great experience, with very little stress, and Reach to Teach made all of it happen.

2015 Reach To Teach Taiwan Testimonials
James Beck - 2015 - Teaching in Hsinchu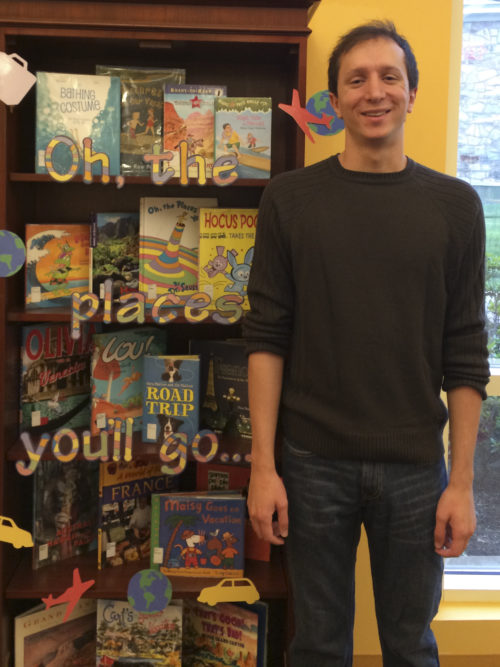 Time is flying by! I can't believe I've been here three months already. I'm really enjoying myself so far. I couldn't have asked for a better school. Everyone has been incredibly helpful and welcoming, and it has really made settling in a breeze. I've certainly had some incredible experiences already and I haven't been shy about bragging to everyone back home. If any of them decide to give teaching abroad a try for themselves I'll be sure to send them your way! I'll check out that newsletter too. I haven't done much writing lately, but if I pen down any of my experiences I'll be happy to share.  I'd like to say thank you again for all your help. None of this would
have been possible without Carrie and Reach to Teach!
Jayde Card - 2015 - Teaching in Changhua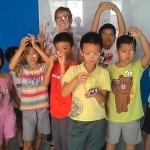 Teaching English in Taiwan has been an incredible experience, I have learnt so much and have experienced life as I have never known it before. I am 30 years old and had never left South Africa. I just got to that point where I was tired of hearing about everyone else's adventures, it was time to do something extraordinary with my life, you know what they say 'its better late than never'.
So not knowing where to begin I found Reach to Teach online, their website was very comprehensive, I felt well informed and the testimonials were all excellent, this was a good place to start.
I emailed Carrie Kellenberger and I got an immediate response, she was fantastic, I probably wasn't. With me being a complete newbie, she would have her hands full guiding me step by step the whole way.
With Carrie's help, I made it to Taiwan, a whole new world of sights, sounds and smells. On top of being mind blown when you first arrive here and have to find a place to live, you have to adjust to a new culture, language barrier, job, school, kids and colleagues.
The first month or two can be a little overwhelming, that's when you learn what you are really made of.  With the right attitude and perseverance you can experience the wonders of teaching and living in Taiwan.
Has it been worth it? More than anything in the world. Sometimes I still can't believe that I am here. I feel like anything is possible now. I am very happy at Shane English School and I am very grateful for all your help.
2014 Reach To Teach Taiwan Testimonials
Tim Finnigan - 2014 - An American in Taipei, Taiwan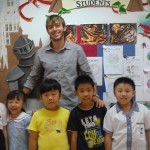 Reach to Teach has been tremendously helpful in facilitating my transition to Taiwan. Whenever challenges arose, Carrie was willing to take time out of her busy schedule to be sure that my issues were personally attended to. As an organization, Reach to Teach does a terrific job of supporting teachers. Making the move abroad for the first time is an intimidating experience.
There are times when almost everyone will feel confused or frustrated. During my stay here, there have been moments where I found it hard to do my job or communicate to bosses because of the different work environment.
However, Carrie personally spent a significant amount of time to discuss problems with schools, and she made me feel like my perspective was valued and understood. Overall, I highly recommend Reach to Teach. It's been such an amazing year filled with adventures. Even though adjusting to a different culture is challenging at times, it ultimately makes you a stronger and more adaptable person, and for that I'm grateful.
Nathan Shultz - 2014 - Teaching English in Taipei, Taiwan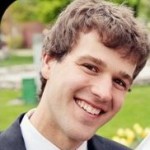 I am thrilled I had the opportunity to work with Reach To Teach. Dean was tremendously helpful before I started teaching, and continues to offer support now that I am in Taiwan. Moving to a new country can be overwhelming. Thanks to Reach To Teach I was able to focus on adjusting to life here instead of stressing about finding a job. I can't imagine taking this adventure without their help and support.
Hayden Tyrell - 2014 - A Certified American Teacher in Taiwan
In two days I will be flying to Taipei to begin a year of teaching. I didn't apply for an international teaching position until halfway into the summer, but the Reach to Teach staff was amazing at helping me through the application process and finding a place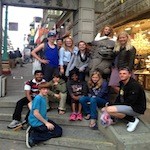 ment that fit me. I felt obnoxious asking a million questions and stressing over the tiniest things, but my contact through RtoT was very helpful and supportive. I know that I would never be ready to take this step if I hadn't gone through this organization. If you are looking for an organized and well-connected program Reach to Teach is the only way to go.
2013 Reach To Teach Taiwan Testimonials
J. Howe - 2013 - American Teacher in Taipei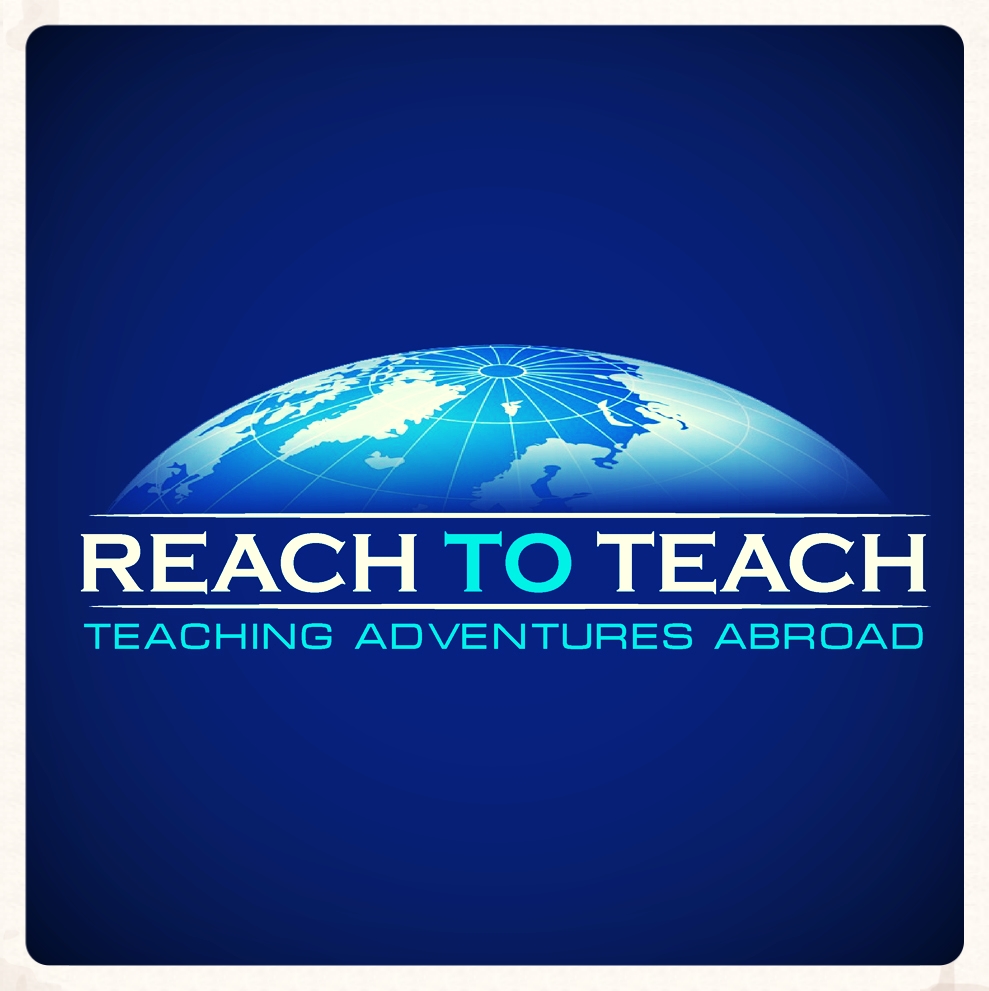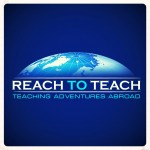 A big thank you for helping to get me to Taiwan and establishing myself here. I don't think I could have done it without your help. It is very much appreciated. If at any time in the future I find myself looking to return to Taiwan you'll be the first person I contact for assistance!
Chris Collins - 2013 - An American Teacher in Linkou, Taiwan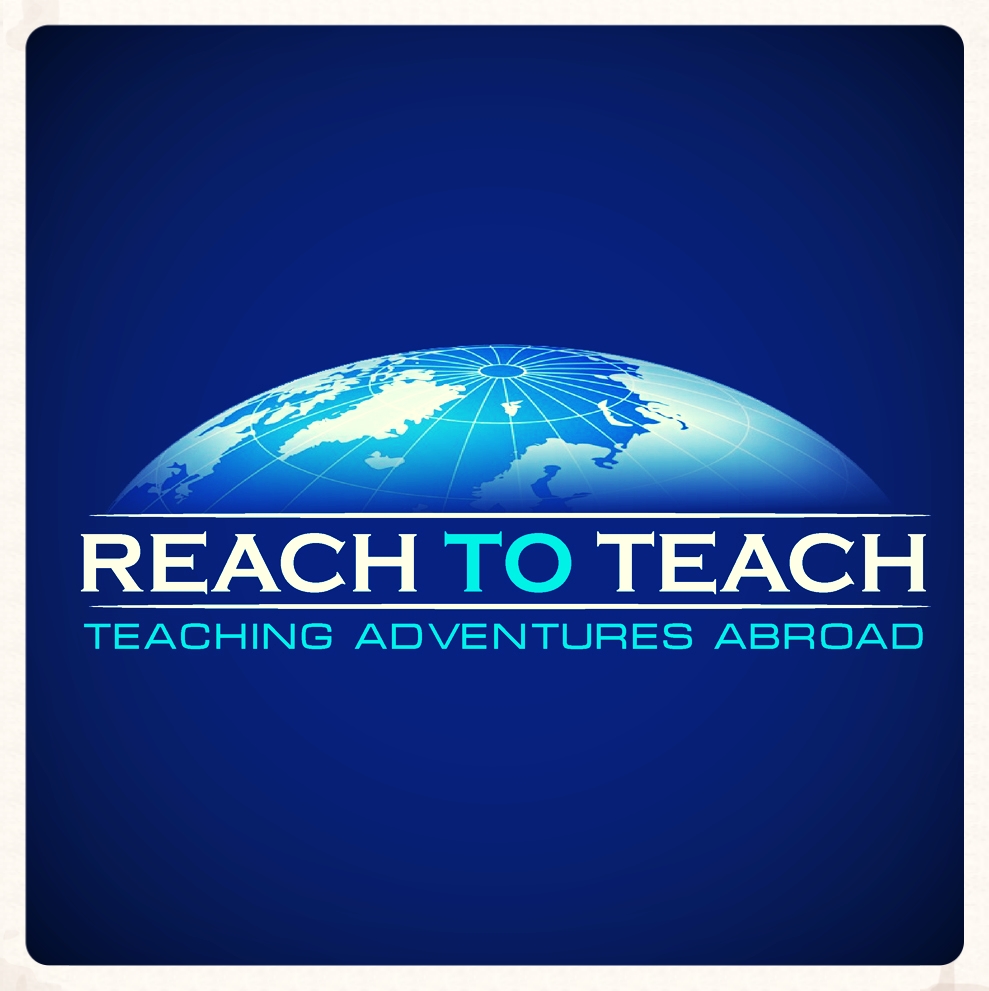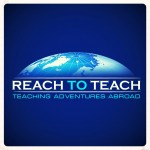 After at least a month of research and reading many, many posts on forums, I decided that a recruiter was right for me and that Reach To Teach was the only reputable recruiter to go with. Not only did they have nothing but good things said about them on forums from the experience of others, but it was clear that they were in business for more than money and wanted what was in the best interest of the traveling teachers.
Colleen Keller - 2013 - An American Teacher in Taipei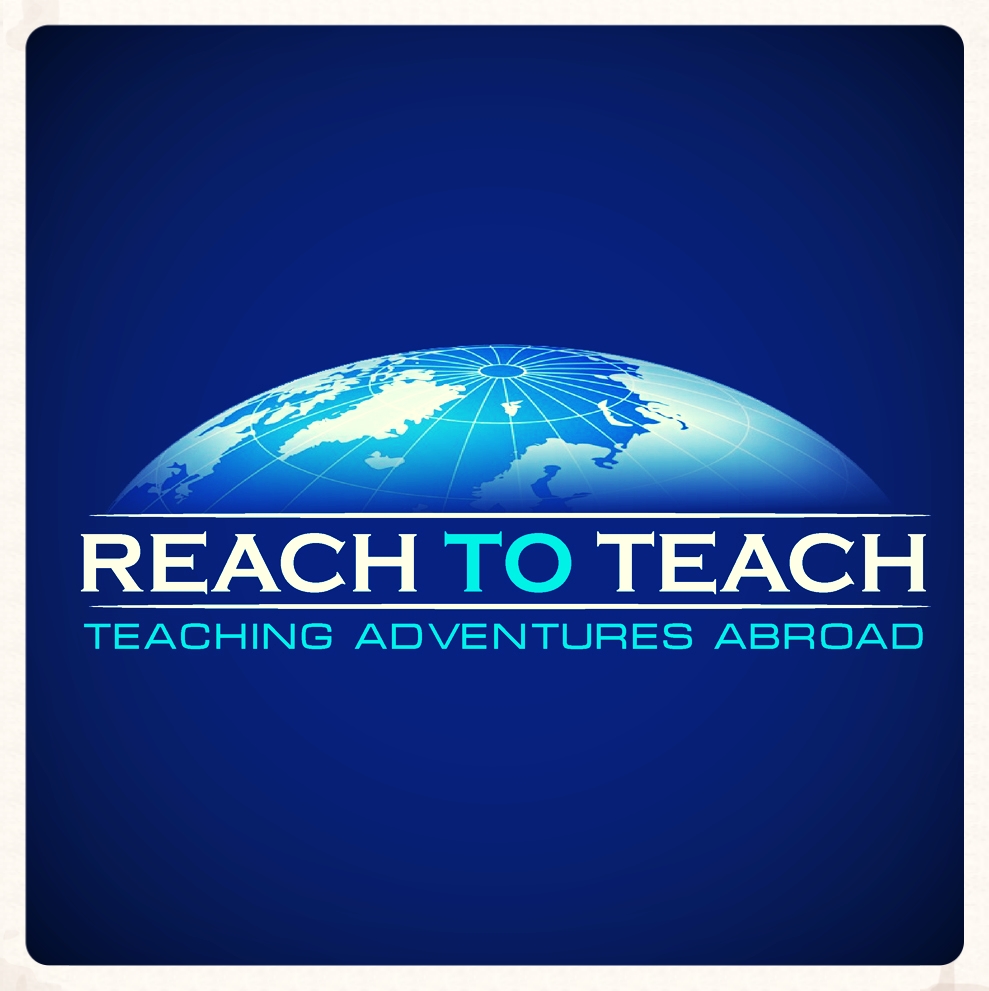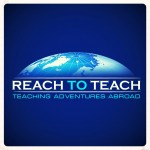 It is amazing that you do not charge for your services - and I wish more people knew how awesome your company is!
Megan Blay - 2013 - A Canadian Teacher in Taiwan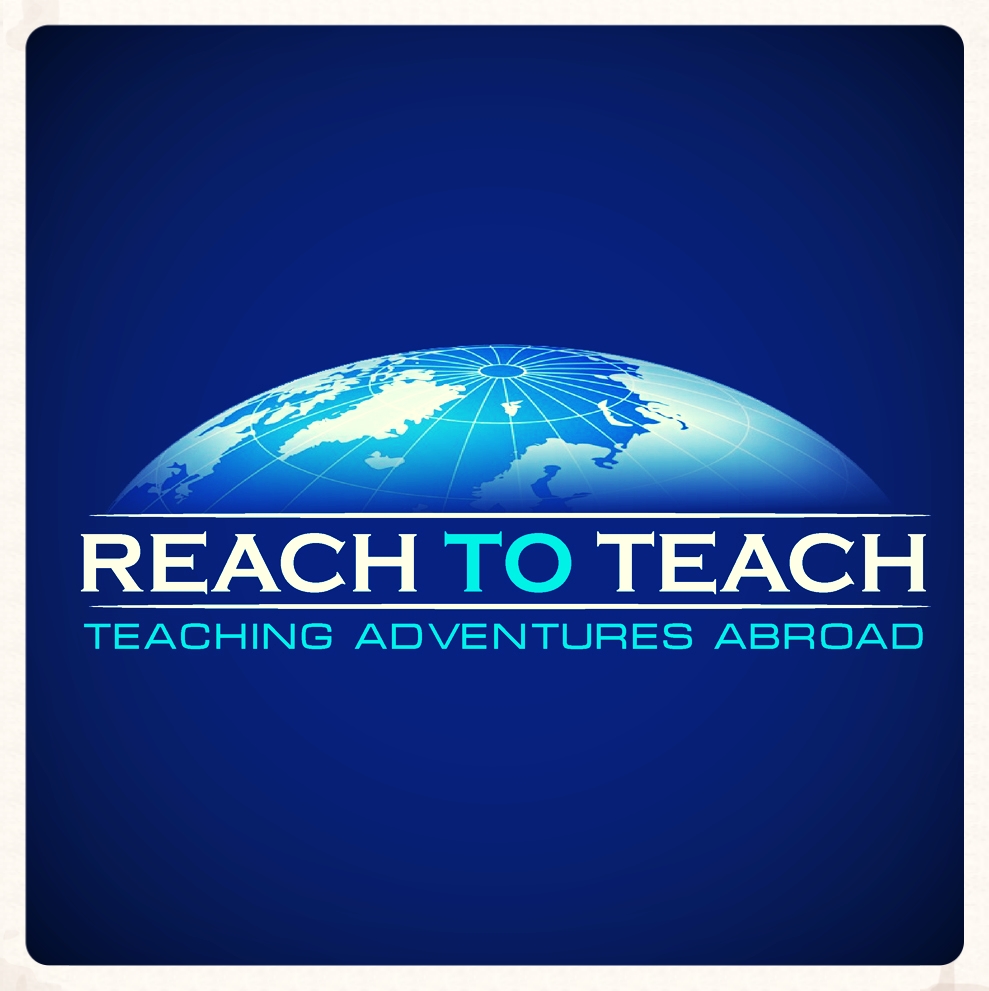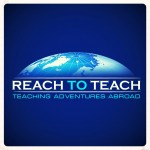 Thank you for selecting me to find a placement through your organization! I did a lot of research before applying and Teach to Reach was by far the most raved about and credited organization.
Megan Blay, Kojen
2012 Reach To Teach Taiwan Testimonials
J. Van Loggernbern - 2012 - A South African Teacher in Taiwan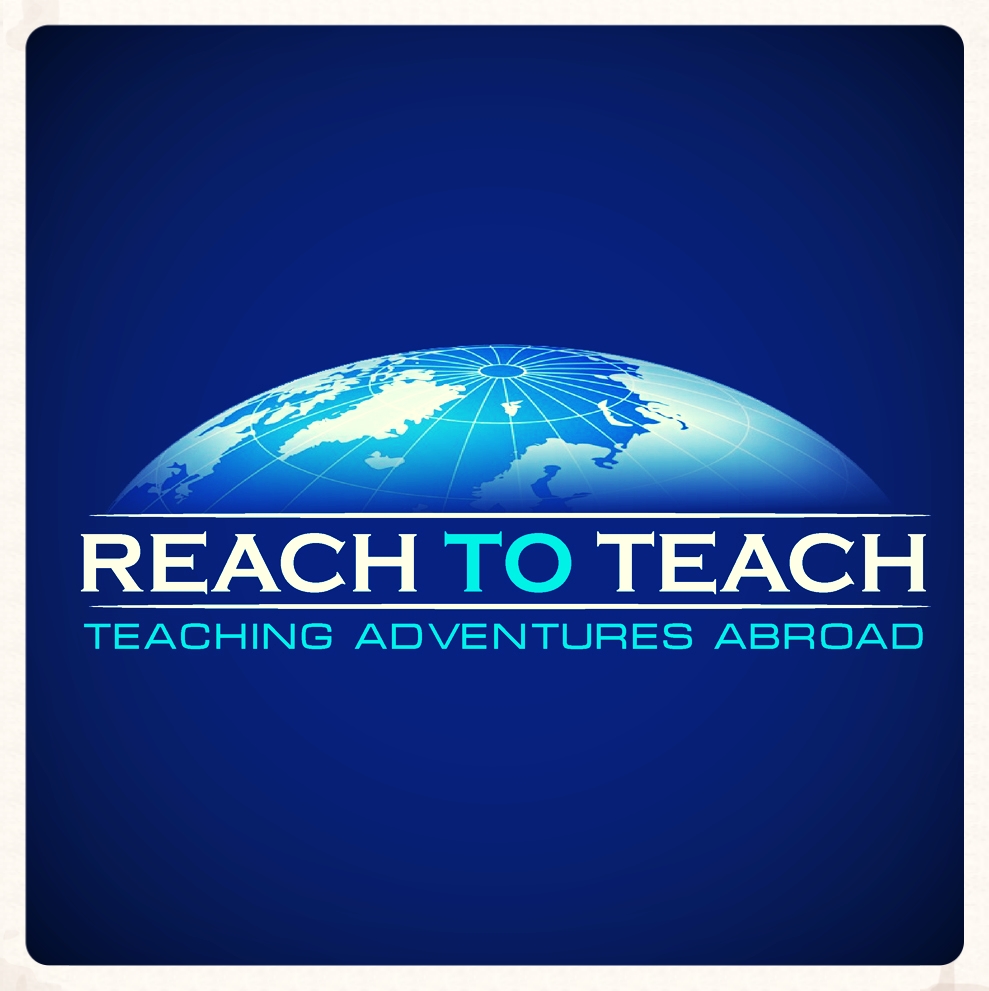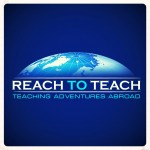 Overall a great organisation. Working with Carrie felt like I had a friend guiding me and I didn't hesitate to ask any questions, some not stricly related to teaching. Carrie was patient and professional throughout the placement process.
Ben MacDonald - 2012 - An American in Wugu, Taiwan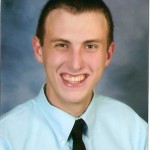 Before coming to Taiwan, I had my doubts about teaching there. How will I get by without speaking the language? What if I need help while I am there? Will I have a job before I get to Taiwan? What if I get injured while I am there?
The folks at Reach to Teach did a tremendous job of sorting through all my questions and assuaging many, if not all of my concerns. When I ran into problems (yes, there may be a few) the staff, particularly Carrie was vital in guiding me through the process and ensuring that everything was in order.
For some people the prospect of picking up and moving to a new country can be quite terrifying, particularly those who have never lived outside of their home country. As a recent college graduate, I was unsure on how to establish myself in Taiwan. Thankfully, I had a strong support group to assist me in getting on my feet once I arrived.
More importantly, they prepared me for the experience before I left my home in New York. To the credit of the Reach to Teach employees, they exhibited a tremendous amount of patience by answering all of my queries and I assure you that there were quite a few. It can be a strenuous process and it is incredibly useful to have people to rely upon who can help sift through all of the information and provide you with sound advice.
One of the other great things about RTT is that soon after I was in Taiwan they invited all of the teachers in Taiwan to an event. It may sound inconsequential but one of the hardest parts of acclimating to a new country can be overcoming the language barrier and meeting new people. This is an area where RTT clearly excels and that should be encouraging to those who are afraid that they may be unable to make friends in Taiwan.
There will be a few bumps in the road while trying to secure employment in Taiwan and there are few better equipped to assist you than the folks at RTT.
Noah Cooper - 2012 - American Teacher in Taiwan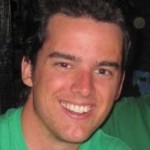 Planning to move to the other side of the world to teach English was daunting, but Reach To Teach helped ease my nerves tremendously (and those of my parents, for that matter). From my initial interview to the days before my departure, I felt extremely comfortable under RTT's informative and friendly guidance. My recruiter, Carrie Kellenberger, answered my seemingly interminable questions about Taiwan and quickly found the right job for me. After living in Taipei for five months, I still feel very secure knowing I can seek help from RTT at any moment. Reach To Teach provides a great (and did I mention free?) service for prospective teachers—one that I'd highly recommend to anyone interested in moving to Asia!
- Noah Cooper, Hess Language School
Jessica Pollard - 2012 - An American Teacher in Taiwan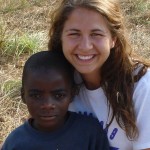 Reach To Teach and its recruiters helped me make my dream of teaching abroad become a reality. Their dedication to providing details, finding me a teaching job, and answering many questions and concerns made me feel comfortable and excited for the opportunities for teaching. I received countless emails, phone calls, and direction when I was confused about something or wanted to know more. Even after I started teaching they continued to support me and held multiple events to help me meet new people. Some of my closest friends here are people I met through Reach to Teach events! I would highly, highly recommend this recruiting company to anyone looking to go abroad in Asia and am forever grateful for all they have done for my abroad experience.
Sam Jennings - 2012 - An American in Tainan, Taiwan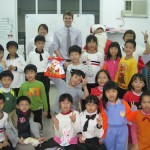 I just wanted to thank Carrie and Reach to Teach for all the help this year. Moving to a small town in Taiwan was an intimidating prospect at first, but Carrie and the Reach to Teach team were a tremendous help during the transition.
Starting from the first interview I knew I was working with a professional and helpful staff. When issues arose at my school, Carrie was with me every step of the way and helped me work through some of the issues that crop up when adjusting to a new culture and work environment.
Not being in a big city, I was initially concerned with lack of social opportunities available to me, however, by signing up with Reach To Teach I had access to a wide social network that would have been unavailable to me if I decided to find a job on my own. Carrie put me in touch with great teachers from nearby towns, and kept me informed of Reach to Teach events where I could meet other teachers who were in the same boat as me.
I would recommend Reach to Teach wholeheartedly to anyone thinking about coming over to Taiwan. Not only do Reach to Teach find you a secure job, but they are with you every step of the way as you adjust to your new life abroad.
2011 Reach To Teach Taiwan Testimonials
A. James - 2011 - American Teacher in Taipei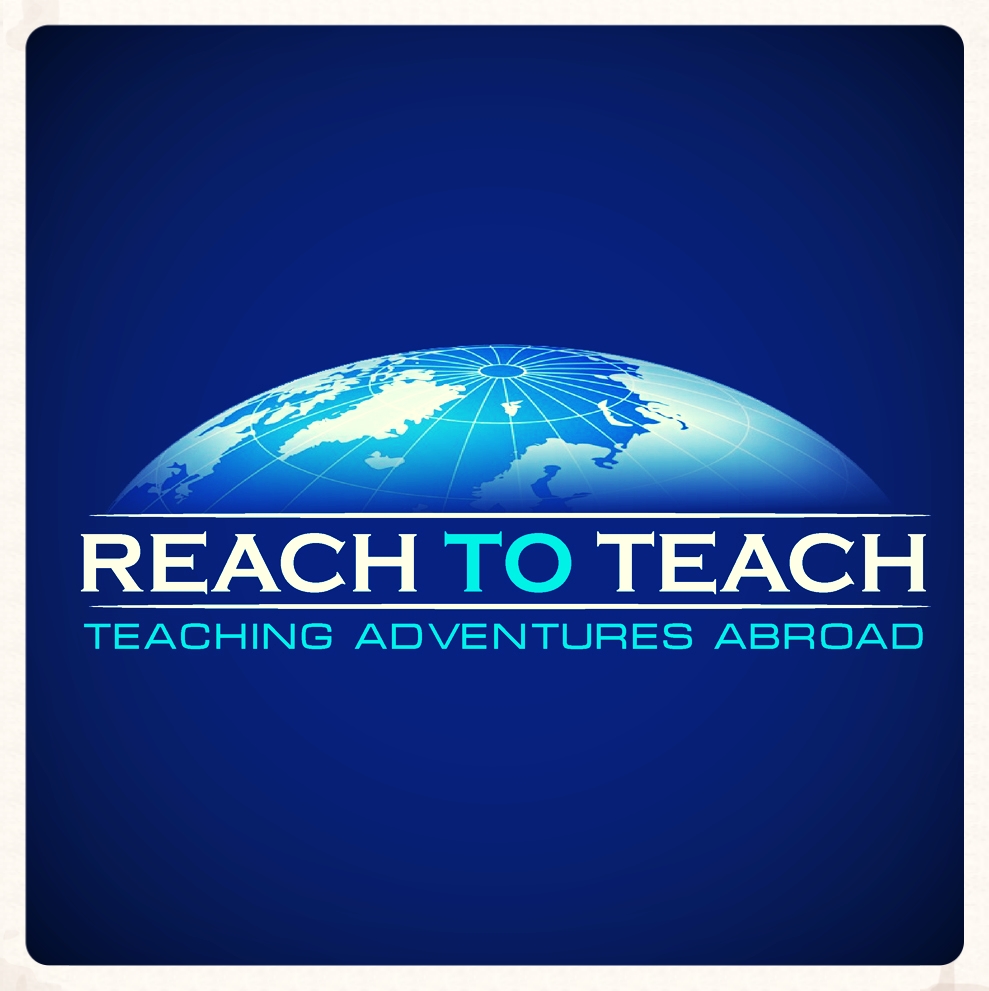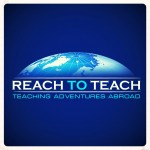 I was considering jobs with other schools/recruiters, but Reach to Teach had the most straightforward process by far. Landing in Taipei and looking for a job didn't appeal to me-it gave me great peace of mind to know it was all sorted out before I came.
David Nasseri - 2011 - Teaching in Taipei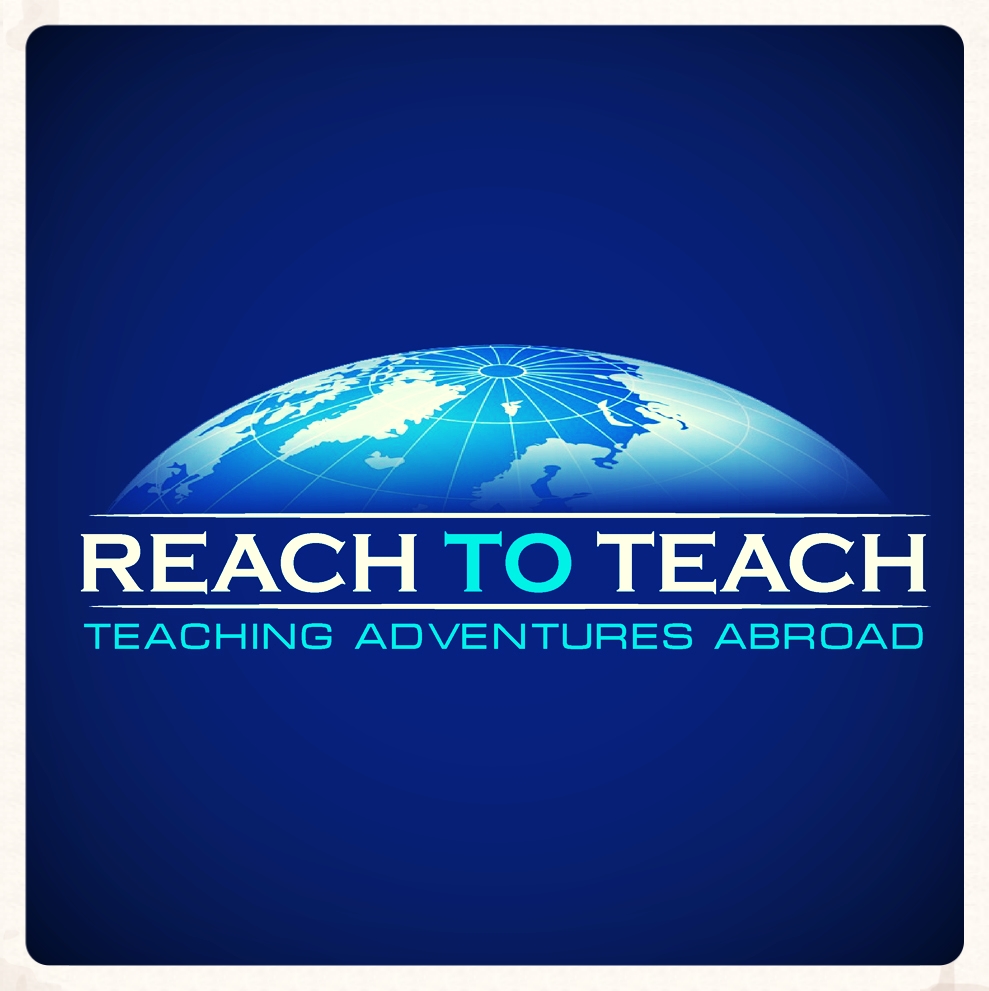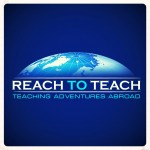 I was once an English teacher in Taiwan who got my opportunity through you and the Reach to Teach organization. I am very happy and grateful for the experience, and never got around to telling you. Although the beginning was a bit rough, I feel that I really grew a lot during the entire 3.5 year experience. My wife and I now live in Scotland, and I am once again starting a new chapter in my endless pursuit of self growth. Keep doing what you love.
The quality of life, opportunities, and hospitality in Taiwan are amazing. We both absolutely love the focus on education, and haven't completely ruled out moving back one day. Thank you so much once again!
2008  Reach To Teach Taiwan Testimonials
Venessa Robinson - 2008 - An American in Taiwan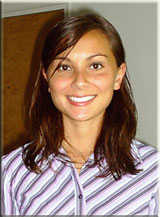 Reach To Teach is one of few recruiting services that provides a soft landing as well as a safety net throughout your journey abroad. It provides support every step of the way. Reach To Teach is reliable, professional, and available. It addresses any questions or concerns you have during what can be a challenging transition. Upon arriving into the unknown, you immediately feel welcomed into a community of fellow teachers who are eager to help you as others have done for them. I highly recommend Reach To Teach to anyone considering teaching abroad!
- Venessa Robinson
2007 Reach To Teach Taiwan Testimonials
Andrew Wong - 2007 - An American in Taiwan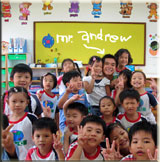 Since the day I've gotten involved with Reach To Teach, from the recruitment process until now, the agency has supported me throughout the whole way! From inside the classroom to outside, they have been there to ensure a suitable environment for me in Taiwan.
Teaching and living in a foreign country can be very challenging. The team of Reach To Teach understands this and will take the extra step to find appropriate solutions to problems and make sure that everything is taken care of. As a result, this does indeed make your stay abroad much more comfortable and secure.
Reach To Teach cares about their teachers. Their guidance and concern has supported me and many others here! I'm glad I went through Reach To Teach rather than going out there alone. I highly recommend their services to anyone planning on teaching abroad! My stay in Taiwan has been exciting and unforgettable, thanks to Reach To Teach!
- Andrew Wong
Alexander Merigan - 2007 - An American in Taiwan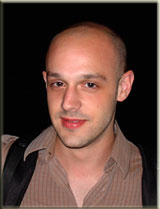 After graduating from college I decided that I wanted to experience Asia firsthand and the best way to do that would be to teach English. I began searching online for jobs in Taiwan through various recruiting agencies and private schools with little success.  The services I contacted were either unprofessional or couldn't offer a position that suited my needs. After two months of searching for a job I began to think that there was just nothing out there for me and maybe I should think of other options. That's when I found Reach To Teach.  Within one week I had a guaranteed job at a good school and the choice of various positions at different branches of that school teaching different levels of students. That freedom let me pick the job I have now, which I'm more than happy with. I was in Taiwan with a good job and all the support I needed before I knew it.
- Alexander Merigan
Rich Assman & Francy Collazo - 2007 - An American Couple in Taiwan
I had many jobs in New York before I came to Taiwan but none of them were satisfying. After college, I worked as a waitress, a hostess, in a law office, design firm, etc., and then finally found my passion for teaching at 25 when I began teaching dance. I've always wanted to travel and work abroad and had been looking and dreaming about it for five years before I decided to take a leap and go for it. I was so nervous waiting for "the call" that would change my life and when it finally came, I was pleased to hear a friendly voice on the other end. Within a few weeks I had a job offer in Taiwan and Reach To Teach was there to guide me through the whole journey.
We were both pleased with our schools and discovered the satisfaction to be gained from teaching and helping students develop their skills is enormous. Reach To Teach even organized special trips and get together's so teachers could meet and socialize.
Reach To Teach has helped us immensely with this experience. Not only have they answered all our questions but they've also been helpful and supportive throughout our time here. It's comforting to know that whenever we have a problem we can always call or email and will always get a quick and friendly response. If you are looking for a recruiting agency that is committed, caring and trustworthy, go with Reach To Teach.
- Francy Collazo & Rich Assman
Marietta Adams - 2007 - An American in Kaohsiung, Taiwan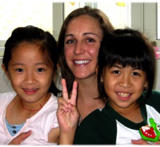 At age 25, and after 3 years of teaching elementary school in an inner city school, I was ready for a change. I had nothing holding me back and as it felt a little crazy, I made the decision to teach in Taiwan. It was an easy decision though, especially with the magnitude of professionalism, reassurance, and helpfulness that Reach to Teach provided from the onset. I was highly impressed with RTT's recruiting and matching system, the communication I had with Mitch and his team, and the teacher testimonials I read online. Two months after interviewing, I was on my way to amazing Taiwan.
As I arrived in Taiwan, the sun was just rising, and the beauty was a metaphor for what my year was going to be like in Taiwan. My job was in Kaohsiung, which is in the south of Taiwan. My school manager and the school employees immediately took me under their wing and helped me find living arrangements. I went through training back in Taipei and met friends as well as got prepared for what my job would be like. The Reach to Teach team did a great job letting me know what I could expect, and I felt very safe, supported, and cared for.
Some of my top highlights of teaching in Taiwan were learning (survival) Chinese, going to Reach to Teach events like hiking and tubing, vacationing in the most beautiful places of Taiwan has to offer, making friends through church and through the RTT network, joining the gym and getting a personal trainer, meeting foreigners out for fun times on the town, riding my scooter, singing karaoke, and getting cheap massages!
Reach to Teach truly set me up for a wonderful year that enhanced my life and I am thankful to them.
- Marietta Adams
2006 Reach To Teach Taiwan Testimonials
Mike Mlejnek- 2006 - An American in Taiwan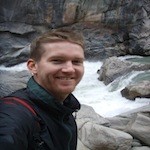 I sat down to my computer one day after work and opened up my inbox to an email requesting an information session at my University about teaching in Taiwan. I was one year out of college managing a successful subcontracting business when I got the email. I decided to take a day off from work to go to the information session and it was one of the best decisions I have made in my entire life. From the moment I walked into the room to speak with Reach To Teach, to my arrival in Taiwan, they facilitated every step of the process and gave the support that someone needs when moving to a foreign land.
Let's face it…getting on a plane, leaving your family, your friends, maybe your career….is not an easy thing to do. But, I can honestly say that there are many foreigners here who do that without going through an agency. Those foreigners suffer. Many of them end up having to leave Taiwan at some point to renew their visas. Some even end up having to leave altogether, angry and frustrated, because they didn't have the proper support a legitimate agency can give you. Everyone's experience in Taiwan is different, but those I have talked to at Reach To Teach events express the same gratitude towards Reach To Teach, Mitch and other staff...
- Mike Mlejnek
Aspen Rains - 2006 - An American in Taipei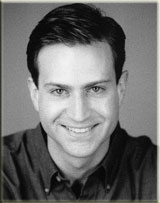 My recommendation to any truly qualified and motivated individual who is thinking about teaching English in China or Taiwan is this: Contact Reach To Teach Recruiting before purchasing plane tickets. Reach To Teach has been the defining factor in my successful entrance into the Taiwan ESL market, through close personal service and an outstanding dedication to the integrity of the process.
Reach To Teach evaluated my qualifications, and then matched me to an excellent starting position with an employer I can trust. I was saved the trouble of weeding through job offers and slogging through interviews with schools of mediocre or unknown quality.
I can state from my own experience and from knowing other teachers who have worked with Reach To Teach, that they do everything possible to put good people into good jobs. Anyone who's been doing their homework on teaching jobs in Southeast Asia knows that the ESL market is both growing and tightening right now. Mediocre schools will say anything to lure in university-educated Western teachers. While no one can guarantee someone else's happiness, Reach To Teach can drastically cut down your chances of contracting with an employer of dubious worth.
So, my advice to prospective teachers is this: Don't take hit-and-miss chances with employment ads and promises from unknown institutions. Before you buy your airplane tickets, contact Reach To Teach and get an intelligent evaluation of your prospects.
- Aspen Rains
Mike Cameron - 2006 - A Canadian in Taiwan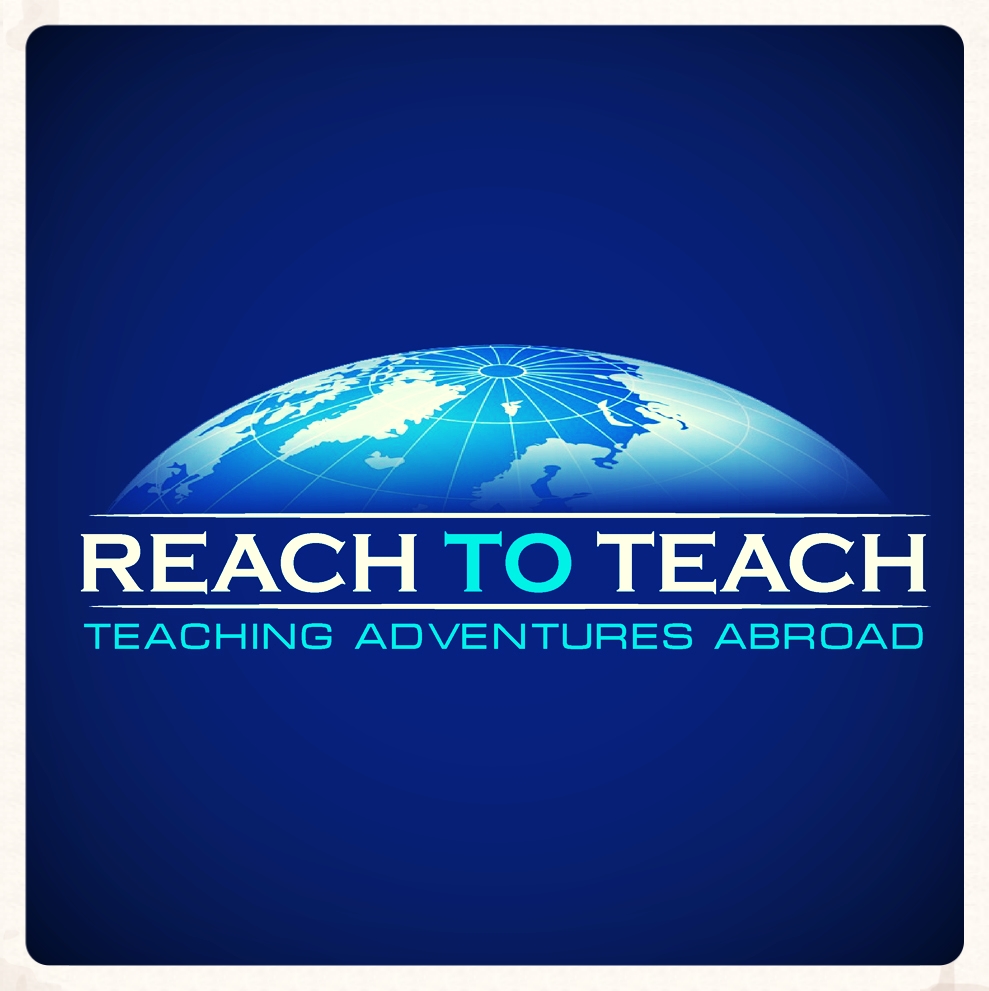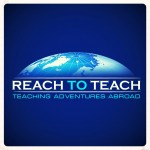 I feel very lucky to have met Mitch, the Director of Recruiting for Reach To Teach. It was a long term goal of mine to travel to Asia for teaching. Mitch made my move here to Taiwan extremely easy and pleasant. I had done my research and knew what I wanted when I came to Taiwan. After I was accepted to Reach To Teach, a process that required multiple emails back and forth, the appropriate documents, and an hour long phone interview, I was given many different contracts to look over. Some of them were okay, others were great, but were not in the location of Taiwan that I wanted. I never felt rushed or pressured to chose any particular contract. Reach To Teach took the time to find out exactly what I wanted, and when that came along I took it. All of the information that I needed to get into Taiwan was provided by Reach To Teach. They were very informed as to what exactly would be needed, and at what time, through each of the steps involved in moving to Taiwan.
And that's not all, from what I've seen, Reach To Teach seems to tend to stay in close contact with the teachers they bring into Taiwan. Reach To Teach get together's are regular and fun events. Last month, they reserved a popular bar in downtown Taipei and held a benefit raffle for a volunteer group that looks after stray animals in Taipei. Karaoke get together's are hilarious, and we even got together with the Canadian and American Societies for a day of paintball in January.
The teachers Mitch brings in are great people. I've made a lot of new friends in the six months that I've been here. Many of them are Reach To Teach recruitees.
- Mike Cameron
Shaundra McCarter - 2006 - An American in Taiwan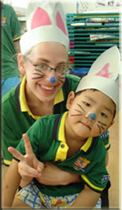 Reach To Teach has helped me beyond my expectations. They have been there every step of the way. No question was too big or too small, and believe me I had many questions! They really took the time to get to know me personally and with that information they found a great school which is ideal for me.
Reach To Teach continues to be a great resource for me. It is a comfort to me that they are only a phone call or email away.
- Shaundra McCarter
Zand Maloney - 2006 - A New Zealander in Taiwan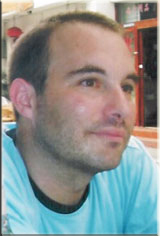 I found Reach To Teach to be very helpful throughout the process of finding and getting work teaching in Taiwan. They were always very helpful with any inquiries I had prior to arrival and on arrival never pressured me into any jobs.
Reach To Teach was also a great help in finding my feet in Taiwan, even inviting me out on my first night there! I am very happy in Taiwan and would definitely recommend it as a destination and Reach To Teach as an agency to find you a job.
- Zand Maloney
Matt Pierce - 2006 - An American in Taiwan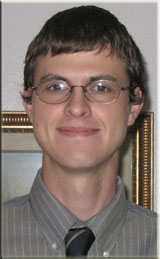 You can be sure that Reach To Teach delivers on everything it promises. In fact they have done much more than I had expected. It seems like they go out of their way to make sure you're as comfortable as possible here. In my case, they helped me and other vegetarians coming here help each other with information about the food here.
However, the biggest reason I'm glad to have the opportunity to work with this organization is the school they matched me with. Our curriculum is top-notch. All of the teachers are informative and glad to help a first time teacher like me. All of the kids are delightful, affectionate and eager to learn. There's no way you can go wrong in working with Reach To Teach.
- Matt Pierce
2005 Reach To Teach Taiwan Testimonials
Robert Maguire - 2005 - An American in Taiwan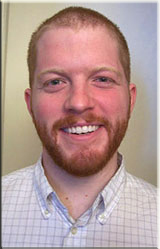 I had done a fair amount of research before I actually started looking for places to work in Taiwan. Everything I read told me not to go with recruitment agencies or to accept jobs with chain schools, yet when I stumbled upon the Reach To Teach web site, I realized that this place was different. After doing some more searches, I realized that this wasn't like other agencies and that there would be no safer way to come to Taiwan as a new teacher with no experience.
I understood upon arriving in Taiwan that I had made the right choice. Even having a Taiwanese girlfriend to guide me and translate for me, there is only so far a native can go to help someone making the transition from his or her country to one as different as Taiwan.
For example, have you ever been asked where the best hotel is in your hometown? It's kind of the same thing. You might, at best, be able to give the name of a hotel, but you don't know which one is the best. Since you've likely never stayed in a hotel in the city where you live, you don't know which one has the best price, the best ambience, etc. It's much the same thing with moving to another country. A native can welcome you, make you comfortable, help you with odds and ends, but they know very little about the details that are necessary for a foreigner settling in — from getting your ARC to simply getting fed up with the smell of "stinky tofu."
I don't regret my decision at all. With Reach To Teach, you will be placed with a good, reliable school and, thusly, gain a sort of dual support net during your time in Taiwan — both from Reach To Teach and your school.
- Robert Maguire
Chad Bryant - 2005 - An American in Taiwan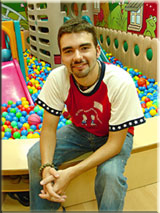 I was recruited by Reach To Teach from my University during my senior year there. My life was very open ended at that point and I had absolutely no idea what to do with my major, or the rapidly approaching beast of full-time monotonous labor. Throughout the interview process, Mitch did a fantastic job of making me feel comfortable and confident.. He also provided pressure free advice in what has become a major life changing experience.
With the interview process out of the way, Reach To Teach guided me through the confusing maze of the Visa application process and answered any questions I had about the country and the transition. Mitch and Reach To Teach still serve as a great resource now, even after I've been placed and I would highly recommend the service to anyone interested in the job scene of Taiwan. Cheers!
- Chad Bryant