Reach To Teach TEFL Course Directory
Everything You Need To Know About Taking a TEFL Course! [Updated February 2021]
What you need to know about taking a TEFL course
These courses are recommended by our teachers and by our schools as being the best TEFL courses for teaching abroad.
What kind of TEFL course should I take to be best prepared for teaching abroad? After reading this you will be able to decide if a TEFL course is the right thing for you, which courses we recommend, and how to get the best possible price.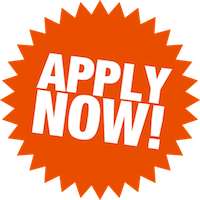 Our TEFL Course Recommendations
Deciding between TEFL courses can be overwhelming and many teachers ask us for recommendations. Courses vary in many different ways; cost, course duration, international recognition, online or in class, course content, availability, location, 'hands on' teaching practice… the list goes on and on!
Our opinions and results come from research that includes speaking with schools, getting feedback from teachers, assessing courses in terms of cost and availability, international recognition, and course content.
Reach To Teach works with a number of prestigious TEFL institutions to provide our teachers with the best and most-sought after TEFL certification classes in the ESL market. Our courses come recommended by RTT teachers who have taken these courses and from our client schools.
ITTT provides core, specialized, and advanced TEFL and TESOL courses in an online format. Whether you are looking for a gap-year experience or a career in teaching, ITTT has the course that is right for you.
Their best course is the 250-hour TESOL Diploma, which is recommended for teachers who are applying for jobs in competitive job markets such as the UAE.  The 120-hour Online course with CTEYL specialization is perfect for entry-level teachers interested in going to Asia because most jobs involve teaching young learners.  ITTT also offers combined (in-class/online) courses which are great for South Korea public schools and completely in-class 4 week courses as well.
ALL Reach to Teach teachers get 10% OFF on all ITTT courses. To receive the ITTT promotional code price, you must sign-up through this link: ITTT TEFL Course Discount
---
ONLINE & IN-CLASS TEFL COURSE CATEGORY: We recommend International TEFL Academy and Global English
Reach to Teach has partnered with International TEFL Academy, one of the world's largest TEFL certification schools to become professionally trained as an English teacher.
ITA trains more than 1,500 English teachers annually and offers internationally accredited TEFL-TESOL certification courses online and in 25 locations around the world. All students and graduates receive lifetime job search guidance and graduates are currently employed as teachers in more than 80 nations in Asia, Europe, Latin America and the Middle East.
For more information about TEFL certification and teaching English abroad, please visit their site to receive a free brochure now: International TEFL Academy
Mention promo code "Reach To Teach" and receive an extra $50 off any online course or in-class Chicago course.
---
Global English TESOL is one of the UK's most established, accredited online providers. Now offering a unique TESOL program for Asia and Korea in particular, a 120 hour online and flexible in-class Teach Korea Course.
– 100 hours online TESOL + young learner component.
– 20 hour in-class portion, Global English will certify the teaching practice you obtain locally.
– Perfect for Korea's new EPIK requirements, but ideal for schools throughout Asia.
– One of the most cost-effective combined courses available.
Take advantage of unparalleled tutorial support and feedback, international jobs access, and accredited level 2 certification awarded by ACTDEC.
*10% off any online TESOL course* Use promo code "Reach" at checkout.
---

Everything You Need To Know About TEFL Qualifications!
Do I need to get a TEFL qualification?
In the last few years we have seen a very big shift in schools preferring applicants that hold a TEFL qualification. This is a result of the teaching job market becoming increasingly competitive due to more teachers than ever before looking for the opportunity to teach overseas.
Accordingly, schools have become more selective about who they hire and a TEFL qualification is one of the best ways to be selected. So, while a TEFL qualification is not a 'requirement' to teach overseas it has certainly become a very valuable asset for job hunters.
Are TEFL courses expensive?

No, not when you consider you will get a great job because of it! Aside from the value of having a TEFL qualification on your resume and being a better teacher, you will be happy to hear that the many schools (especially our public school placements in South Korea) offer substantially higher salaries to their TEFL qualified teachers!
This means that the cost of getting TEFL qualified is quickly reimbursed (and more) through higher pay. Furthermore, many TEFL courses offer excellent value for money and this is one of the factors we look at when recommending the best TEFL course.
I am confused by all the different TEFL terms!
First of all don't worry as you are not alone in your confusion! At Reach To Teach we like to use the term 'Teaching English as a Foreign Language' (TEFL). In fact, there is no regulatory body to standardize all the TEFL courses so the various course providers around the world have all developed different names for what is essentially the same thing! Here are a few other acronyms you may see around:
ESL – English as a Second Language
ESOL – English for Speakers of Other Languages
EFL – English as a Foreign Language
ELT – English Language Teaching
EAL – English as an Additional Language
CELTA – Certificate of English Language Teaching to Adults
TESL – Teaching English as a Second Language
TESOL – Teaching English for Speakers of Other Languages
Are some TEFL qualifications considered better than others?
Yes. This is because there are hundreds of different course providers and they all have different standards and aims. Not only are there hundreds of course providers but each of these providers often offer several different courses! Naturally, they mostly share one thing in common and that is so for you to choose their course over everyone else's!
This means you have to choose carefully as otherwise you could end up with a qualification that is not best suited to your needs, or worse still, a qualification that is not even worth the paper it is written on! We know how to assess courses and we know what schools are looking for. To give you some idea here are a few of the criteria we look at when selecting a course for our recommendation:
Is the qualification internationally recognized and well known?
Is the course accredited or endorsed by a well respected authority?
How long is the course? For example, a 120 hour qualifications are considered better than 40 hour qualifications.
What is covered in the course? All courses vary in terms of content.
Which course best suits the requirements of schools in country X?
Etc, etc!
I'm a fluent English speaker. What can a TEFL qualification teach me that I don't already know?
A lot! There is a huge difference between being fluent in English and teaching English. Taking one analogy, what percentage of car drivers actually know how a car engine works and how to diagnose and fix problems? Well, as a teacher of English you need to know how the English language works and how to diagnose and fix learner problems! You therefore need to get the basics in place to avoid some very difficult situations where your students discover you have little technical knowledge about teaching English.
A good TEFL course is designed to give you these basics and get you on track to becoming a successful and skilled classroom professional. Each TEFL course differs in content and scope but these are types of things you will learn on your course: teaching awareness and how to evaluate your lessons, teaching techniques, presentation skills, identifying target language, covering all 4 skills (reading, writing, listening, speaking), lesson planning, learning activities, classroom interaction patterns, basics of grammar, common learner errors, correction techniques, student incentive schemes, hands on teaching experience, etc.
Getting a TEFL qualification means you are more ready to hit the ground running than an unqualified applicant. This is exactly what schools are looking for right now!
Is it better to see if a school wants me to get a TEFL qualification before I go out and get one?
No. It is safe to assume your chances of getting the best jobs at our best schools are much better if you make the first move towards getting qualified. This shows you are committed to being a good teacher and the schools will consider you ahead of non qualified applicants. We 100% encourage you to contact us once you have decided to get a TEFL qualification as we can then tell the best schools that you are going to be qualified soon!
Don't forget to pin these to refer back to! 
Please share!