Teaching Locations in Taiwan
Cities in Taiwan
Updated May 2023
Taiwan has many large cities and towns, each offering its own unique vision of Taiwan.
Taipei (台北) is the national capital of Taiwan. It is located in the northern part of the island in a basin between the Yangming Mountains and the Central Mountains. The largest city of Taiwan, it serves as its financial and governmental center.
Taipei is home to one of the tallest skyscrapers in the world, Taipei 101. If you're looking for a city that has a massive and vibrant expat community, look no further than Taipei. Taiwan is at your fingertips in this incredible Asian metropolis. Taipei is one of our most popular teaching locations in Taiwan, but positions are highly sought after in this area and things can get competitive, especially for new teachers coming to Taiwan for the first time.
Looking for a hostel in Taipei? These are some of the hostels and hotels that come recommended by our teachers. We've also put together a handy guide for those of you who are wondering how to find housing in Taipei.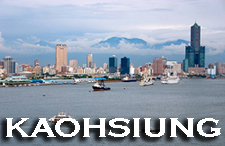 Kaohsiung (高雄) is the second largest city in Taiwan and is located in the south of the island. Kaohsiung is known for its harbor, although more for commercial than tourism reasons. Hence it is also known as the Harbor Capital (港都) of Taiwan. It has one of the busiest sea ports (the Port of Kaohsiung) in the world and it has the island's second-largest airport, Kaohsiung International Airport (KHH).
Its year-round fine weather and the low cost of living makes Kaohsiung a must for visitors to Taiwan.
Taichung (臺中 or 台中) is the third largest city in Taiwan, located in the west-central part of the island. It has a pleasant climate, and a population of just over one million people. The city is home to many manufacturers and, in recent years, has experienced rapid growth in the diversity of its cultural offerings.
Among the activities to catch when visiting Taichung: the world-class science museum and hiking in the nearby hills.
There are also many famous night markets that provide night-time excitement. Taichung is one of our most popular teaching destinations in Taiwan with a fantastic city culture, lots of things to do during the evenings and weekend, a thriving expat population, and a lower cost of living.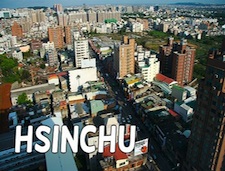 With a population of around 400,000, the coastal city of Hsinchu (新竹) may seem small compared to Taipei, but it boasts an impressive economy and plenty of things to do. With Taiwan's largest Science Park fueling its economy, Hsinchu has a high standard of living, plenty of modern buildings and architecture, and some of the best science universities in Taiwan.
Hsinchu's convenient location in northwestern Taiwan means that you have easy access to mountains, coastlines, and some of Taiwan's best National Parks, as well as being just a short train ride away from Taipei.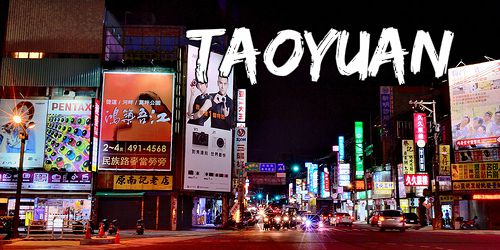 Taoyuan City is located in north-western Taiwan, just a 30 minute ride from Taipei. Taoyuan is best-known as the site of Taiwan's main international airport. However, it is also a small city in its own right, with around 400,000 people.
Although it doesn't have the nightlife of nearby Taipei, you'll find that Taoyuan city itself makes for a generally peaceful and inexpensive place to live, and that the surrounding Taoyuan County has a lot to offer. Toayuan is often considered to be a popular teaching location in Taiwan because of its easy access to Taipei. It is connected to Taipei by the MRT system.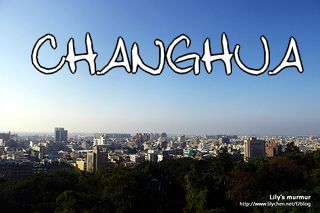 Changhua City (彰化市), the capital of Changhua County, was settled largely by immigrants from the Chinese provinces of Fujian and Guangdong across the Straits of Taiwan. These settlers brought their unique culture and customs, which still flavor Changhua life today. There are many unique historic sites throughout the area that pay homage to Changhua's vibrant first inhabitants, like the Baguashan Great Buddha.
Changhua is surrounded by mountains and is a welcome haven for outdoor enthusiasts. It may be considered a small town by some, but with a population of over 260,000 it still offers a lot of fun things to do. For teachers who are looking for a good-sized city with a low cost of living and fairly decent sized expat population, Changhua continues to be one of our most popular teaching locations in Taiwan. Teachers move here if they intend to save money while experiencing Taiwan at its best.
Chiayi (嘉義市) is a historic city rich in cultural heritage and is renowned as the City of Paintings. It is located on the South Western area of Taiwan and is pronounced Jiayi. It is a provincial city and was formally known as Kagee during the Qing Dynasty, however its historical name is Tirosen. Chiayi is best known for its close proximity to Mt. Ali, one of the biggest mountains in Taiwan, which is an easy bus ride away from the city and makes for a great day of hiking and exploring.
The city is great for those seeking nature; take a ride around the city on a scooter/bicycle and explore the parks, lakes, temples, and mountains at your own pace whilst trying some of the local delicacies at the night markets such as turkey rice. You can also enjoy cultural festivals such as the famous annual (Stone Monkey) Stone Carving Festival and the annual Wind Music Festival.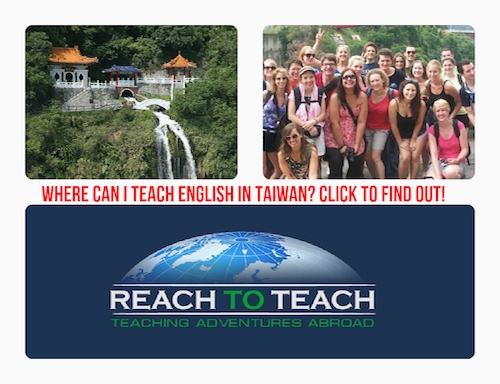 Tainan or 台南is a city located in the south western area of Taiwan, just below Chaiyi. It has a population of 1,883,042 and covers an area of 2,191.6531 km2. The name Tainan literally translates to 'southern Taiwan'.
It gained the common nickname of "the Phoenix City" due to its constant redefinitions and comebacks throughout Taiwan's history.  Tainan's capital is the Anping District and is made up of 37 districts in total.
You will find that by living in a small city such as Tainan you will have the advantage of a low cost of living meaning that you can save a larger chunk of your overall salary. Apartments in this area come at a very low price meaning that this doesn't eat into your pay as much as other areas. Tainan is very well connected to other areas of Taiwan meaning that you can travel the island with ease.
Administrative Tools for Living in Taiwan
Taiwanese Government– This is Taiwan's official government website, written in English. You'll find loads of information here on Taiwan.
Read about the cost of living in different cities in Taiwan on Numbeo Taiwan.