Tainan City Guide [Updated January 2021)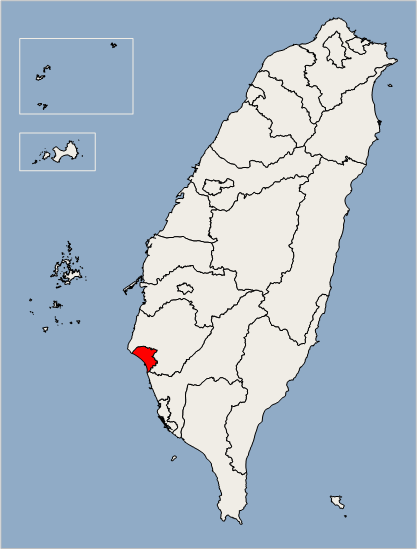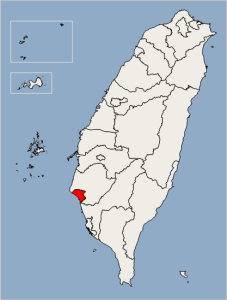 Tainan or 台南is a city located in the south western area of Taiwan, just below Chaiyi. It has a population of 1,883,042 and covers an area of 2,191.6531 km2. The name Tainan literally translates to 'southern Taiwan'.
It gained the common nickname of "the Phoenix City" due to its constant redefinitions and comebacks throughout Taiwan's history.  Tainan's capital is the Anping District and is made up of 37 districts in total.
History of Tainan
Tainan was first established under Dutch rule as a ruling and trade base called Fort Zeelandia. Tainan was actually the capital of Taiwan under the Qing Dynasty rule up until 1887 where the capital was then moved to Taipei, where it is still located today.
Tainan boasts being one of the oldest cities in Taiwan and one that is bursting with culture, it is well known as a cultural capital of Taiwan. The city plays host to the first Confucian school-temple which was built in 1665. Tainan grabs the title of having more Buddhist and Taoist temples than any other city in Taiwan.
Living in Tainan
You will find that by living in a small city such as Tainan you will have the advantage of a low cost of living meaning that you can save a larger chunk of your overall salary. Apartments in this area come at a very low price meaning that this doesn't eat into your pay as much as other areas.
Tainan is very well connected to other areas of Taiwan meaning that you can travel the island with ease. The High Speed Rail runs through Tainan making access to the big cities such as Taipei and Kaohsiung easy. Furthermore because of the location of Tainan traveling to nearby areas such as Kenting and Kaohsiung is easy. Taipei is a little further away but the High Speed Rail means it takes just over an hour.
Walking through the side streets and alleyways of Tainan will introduce you to a world of modern day street art mixed with traditional temples. Tainan truly captures the cultural feel of Taiwan with every turn revealing a new beautifully bustling alley filled with lanterns and traditional architecture.
Climate in Tainan
One of the great benefits of living in Tainan is that you will have the chance to experience warmer climates in comparison to the north of Taiwan. Tainan has a humid subtropical climate which borders on a tropical savanna climate. What this means is that Tainan has noticeably warmer winter months and year-round high relative humidity and temperatures. The wet season is from April to September and the dry season from October to March.
Getting Around Tainan
Tainan isn't an extremely huge city so getting around is made easy. There are a number of transport systems in place to make getting in and round the city easy.
Scooter
If you are moving to Tainan then it is a good idea to consider getting a scooter. As it isn't a huge city having a scooter will make everything extremely accessible. It is also the preferred mode of transport for most people in Taiwan in general, making navigating the small streets easy.
Taxi
Taxis in Tainan are cheap and efficient. Be warned that not all taxi drivers can speak English, so a good tip is to have your destination written down in Chinese so that you can just get in and show them.
Bicycle
The ever faithful green mode of transport will serve you well in Tainan, apart from keeping you fit and saving the environment Tainan is a very nice place to cycle around.
Rail
Tainan as a train station which directly connects to major cities such as Taipei, Kaohsiung, Taichung, Hsinchu and Keelung as well as other destinations.
The High Speed Rail (HSR) runs through Tainan making it quick and easy to get around the island., you can reach Taipei in under 90 minutes.
What To Do In Tainan
Anping Tree House
What was once a warehouse for Tait & Co, one of the top five trading companies in the Anping area during Japanese colonization, is now a very different sight indeed. The warehouse was abandoned for many years and a very big banyan tree literally took over the premises.
Banyan roots work by seeking out moisture and then literally strangling (over many years) whatever it is that has the moisture. This particular banyan tree began attaching itself to the structure of the Tait & Co warehouse and it just didn't stop. What you see today is a whole building that is literally covered in roots. Every wall and window and rooftop is lined with roots and trunks of Banyan trees. A lot of the original structure has crumpled away leaving the banyan tree 'shell' in its place, it's a spectacular sight.
As this has become more and more of a popular attraction the government has built walkways running up over tree house so that you can now get great views of how the roots have formed.
The tree was left to take over the warehouse for so long because of old Taiwanese folk lore. Banyan trees are scene to have strong negative energies that bring misfortune; it was even know as a haunted house for many years so the tree was left to grow.
Confucius Temple
Built in 1666 and ranked among the first-degree historic spots this institute was the first official place of higher education in Taiwan following the Manchu Dynasty and worked to fuse culture and education. This has been rebuilt and reconstructed over thirty times due to war and natural disasters.
Inside the Confucius temple you can find fifteen structures which are the primary sacrifices to the palace. The grounds of the Confucius temple are a wonder to behold; simple red brick design is contrasted with large green grassy areas and trees that give a very tranquil feel to the premises.
Walking around the temple, you can find twelve horizontal boards which describe the sovereigns of all of  the Dynastys since the Manchu Dynasty. You can also find remnants of instruments, inscriptions and records of the repairs and history of the place. Everything is explained in English as well as mandarin.
Guanziling Hot Spring
If you are in the Tainan area, you must not miss this experience! You can take a bus or train to get there and both typically take around 30 minutes.
Guanziling Hot Spring is one of the four major hot springs in Taiwan, but what is unique about this one is that it offers a mud hot spring. The spring was created by the earthquake at Baihe Town. The hot spring water is dark grey and bitter and is also known as 'the black hot spring'.
The properties in the sulfuric mud are said to help heal skin ailments and sooth problems with joints. Additionally the minerals in the mud act as a beauty treatment and will leave your skin extremely smooth and soft.
There are a number of hot spring hotels that you can book into and places where you can watch the unique scenery. At night be sure to look out for a unique area where the natural gas meets spring water and looks as if the water is on fire.