Contact Reach To Teach
by getting in touch through one of the email addresses listed below.
We are happy to answer questions, but you might want to check our FAQ pages first as most questions we get have already been added on our website. That said, we'd love to hear from you!
Contact Reach To Teach for general enquiries for teachers at: applications@reachtoteachrecruiting.com
Contact Reach To Teach for marketing and advertising questions at: marketing@reachtoteachrecruiting.com  Please do not send applications for positions to this address.
Contact Reach To Teach at info@reachtoteachrecruiting.com if you'd like to find a teacher for your school.
Our personal contact email addresses cannot process applications through email.
Applicants must apply through the Reach To Teach job board. One application is sufficient. You do not need to apply for multiple positions as we'll consider you for any and all teaching positions you're qualified for. 
Click on the link above or the button to reach our Job Board and view positions.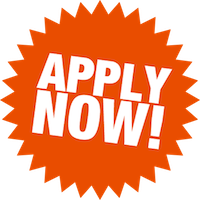 ---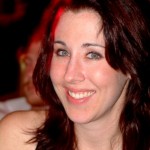 Carrie Kellenberger (Owner – Marketing, Advertising, Client Relations, Taiwan/China)
Carrie has been living abroad since 2003. She moved to China in 2003, and then made the jump over to Taiwan in 2006. Carrie works on a number of different teach abroad programs for  Reach To Teach, including recruitment for China and Taiwan. She also works on building client partnership and she oversees Reach To Teach's advertising, marketing schemes, and the Reach To Teach website.
If you're interesting in learning a bit more about why you should work with an ESL Recruiter, read on.
John Kellenberger (Owner, Client Relations and Finance, South Korea)
John has been living abroad since 2004. He moved to Taiwan with Carrie in early 2006. John works predominantly on our South Korea program, and he acts as the main liaison between Reach To Teach and the Ministry of Education in South Korea and in the Middle East. John works directly with schools on large 12-month marketing campaigns.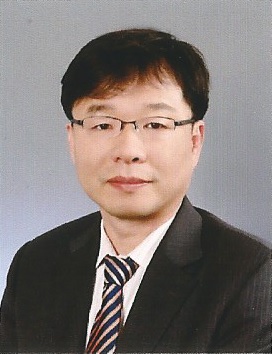 Paul Kang (Reach To Teach Partner, South Korea Private School Applications)
After graduating from Gukjae University in South Korea, Paul spent the next 25 years in the accounting field working for multinational corporations in the USA, Canada, and France. Paul started his own recruiting business in South Korea in 2008.
He officially joined the Reach To Teach team in 2013. Paul manages the Reach To Teach office in South Korea and handles our private school program in South Korea.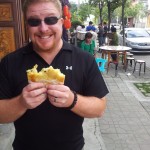 Jason Cruzan (Director of Recruiting for South Korea)
Jason works directly with the Ministry of Education in South Korea through the EPIK program. He occasionally helps out with placing teachers in China and Taiwan, and wherever else he is needed. Jason and his wife were originally placed through Reach To Teach at one of our schools in China in 2009. They have been living in Asia ever since.
Rex Chiu (Office and Applications Manager, Facilitator for School Relations for Taiwan)
The Reach To Teach office would not run efficiently without Rex handling all the day to day details that crop up at our office. Rex handles all of our incoming applications, but he is also our liaison for our public schools in Taiwan and he works directly with our Taiwan public school teachers. He ensures that all of our public school teachers in Taiwan have an easy landing. Rex has been with Reach To Teach since 2013.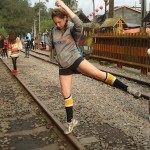 Sam Simile (HR Coordinator, Taiwan and China)
Sam handles our interviews for China and Taiwan with finesse and flair. She has been an integral part of the Reach To Teach team for many years. She was recruited for Reach To Teach's Taiwan by Carrie in 2011 and has been involved with Reach To Teach ever since. Sam is also a professional ballet aerialist and acrobat. She's our super bendy fearless unicorn superstar who does highflying acts in the air with professional circus shows all over the world. She's also a professional coach, so when you can't find her in the gym or in the air, she's usually on the phone with our teachers, convincing them to come over and give Asia a try.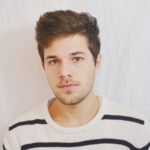 Muryllo de Oliveira Mattos (Social Media Manager)
Muryllo joined the Reach To Teach team in the spring of 2017 as our Social Media Manager. Muryllo packed his bags in search of adventure and landed in Australia in 2015. Muryllo has traveled through Taiwan, Thailand, and Malaysia but has been living in the U.S. since April of 2017. He is an adventure enthusiast with a deep love for traveling all over Asia.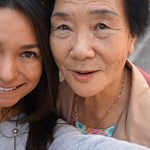 Judith Villarreal (Reach To Teach Writing Team)
Judith has been writing awesome travel articles for Reach To Teach for years. Judith officially joined our team in November 2013 while she was working with EPIK in South Korea. She moved to Taiwan in the summer of 2014. Today, she lives in the United States and still seems to enjoy entertaining our readers each month on all sorts of topics ranging from ESL to traveling abroad.
Don't forget to check out our teacher reviews: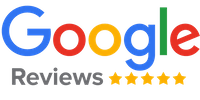 We love working with teachers and it shows.
Check out our five-star rated program on Google and see what our teachers are saying about our services.
We also have highly reviewed program on Facebook for all our program destinations and have received 5 out of 5 stars for our services for years.
We'd love to hear from you!
We have teacher reviews and testimonials going back to 2005 when we first opened our doors to begin helping ESL teachers find their dream jobs abroad. Check out what teachers have to say about us!
Still wondering if we're the right fit for you? Check out our teacher testimonial video with Sarah, Andrew, and Megan!
Please share!