UPDATED Feb 2023
Job interviews are a fact of life, but that doesn't make them any less scary to go through. Your ESL job interview is the most important part of your job application process, and there are a number of things to consider before your interview to ensure success. After all, it's likely that you're competing with hundreds of other teachers for similar positions. So you'll want to be prepared to put your best foot forward when the time comes!
ESL Job Interview Tips
Preparing for your ESL job interview
Read up on the company or school that you are applying with. Be sure to find information on the recruitment process, as well as any additional information you can find on the country you're planning to move to, as well as information pertaining to teaching methods, course materials, and any other information that you're likely to be asked about. Think about it this way: If you want to know about it, chances are you'll be asked about it during your job interview.
Scour company and school FAQ pages, research the country you're planning on moving to, and make sure you write down some questions to ask your interviewer. After all, the interview process is as much for you as it is for your school or agent. Try to avoid asking questions that are already listed on a company or school website. That's a surefire indicator to your interviewer that you haven't taken the time to cover your bases.
Prep yourself for your interview
Be on time for your interview, make sure your headphones and microphone work, and add your interviewer information well before your interview takes place. Don't forget to dress professionally for your interview, and sit in a well lit place so your interviewer can see you properly.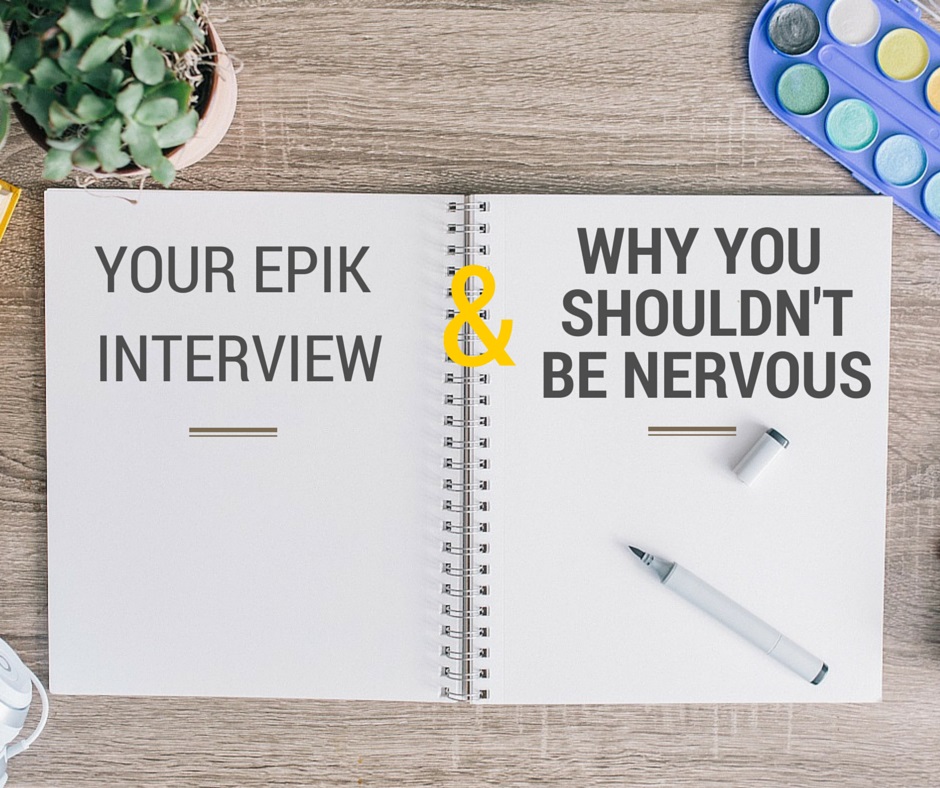 Here are a few other helpful articles that we've written for our teachers to ensure that they pass their ESL interview with flying colors:
Five Tips To Help You Nail Your Teaching Abroad Interview
The Reach To Teach Interview
Your preliminary interview with Reach To Teach will be between 45 and 60 minutes in length. You may be required to be available for a second interview with one of our schools at a later date. You will most definitely have a lot of additional contact with your direct placement coordinator after your first interview.
We allow our teachers to schedule their interview time directly through our online calendars, which will easily convert your time zone for you if you follow a few simple instructions.
When you schedule your interview, please remember to:
Include your Skype username in the additional comments section so that we know how to contact you when the time comes for your interview. If you forget to include your Skype number, you will have to contact your interviewer directly by email.
Include a note in the additional comments section to let your interviewer know which program you're interviewing for.
Check that you are scheduling your interview from the correct time zone by looking for the date in the top right corner of the calendar. You can switch time zones directly under the date. The system will schedule your call accordingly.
Once you have booked your interview, you will receive an email from us confirming your interview time.
Please thoroughly review the Reach To Teach website and our Frequently Asked Questions.
Your interview will begin with your interviewer asking you some basic questions to break the ice. Our aim is to ensure that you feel comfortable talking to us, so please don't feel shy! Our interview is broken down into six components:
We'll ask you about you and your plans for teaching overseas.
We'll want to know why you're interested in teaching abroad in your chosen destination.
We'll talk to you about cultural adaptation and life abroad.
We'll give you an overview of our schools and what it's like to teach in your preferred program
Of course, this wouldn't be an interview without asking you some teaching questions.
The final portion of our interview is designed to give you more information about Reach To Teach and where we go from there.
As for your actual interview, don't be afraid to ask questions and let us know why you want to be a Reach To Teach teacher. We're looking forward to hearing from you! Apply today!