Why Use Reach To Teach to Find a Job Teaching English?
First of all- Why not? Our services are FREE for ESL teachers!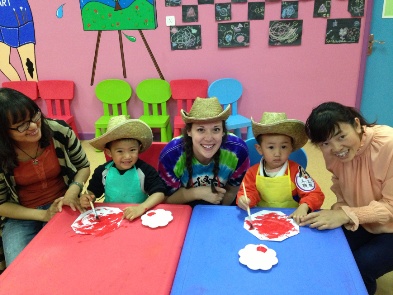 Our philosophy at Reach To Teach Recruiting has begun to revolutionize the ESL industry in Asia.
Currently, there is such high demand in Asia for English teachers that schools will take nearly anyone from a native English speaking country. Unfortunately, this results in a lot of great teachers ending up in negative school situations. Likewise, it means many excellent language schools have to settle for less than the best teacher which their students deserve.
At Reach To Teach Recruiting, our team of Western and Asian representatives help to screen both schools and ESL teacher applicants.
Our motto is, "Matching great teachers with great schools".
Because of our success in screening quality teacher applicants, we have increasing demand from client schools. This means more excellent, well paying opportunities for our teacher applicants!
We charge ESL schools a small fee to assist them in finding high quality teachers. We only work with highly reputable and professional schools and carefully screen all potential Reach To Teach schools. Almost as often as not, we will turn away a school who does not meet our high standards.
In each ESL school we place teachers, we have carefully screened the school as follows:
Extensive interviews with the school owner
Extensive visit to the school, ensuring the classrooms and teaching facilities are organized and clean
References from a foreign teacher who has previously taught at the school
Careful review of the provisions of the contract and expectations which the school will have of their teacher
We can offer you many different opportunities to choose from. You will be traveling halfway across the world for a year and it can only benefit you to be fully informed about your professional situation. We feel each dedicated and open-minded teacher applicant which we send abroad does their small part to make a more diverse and understanding world. If everyone spent a year living abroad and understanding the intricacies of a different culture, it could only benefit all of us. The fact that you are paid well to do so is a great bonus!
Reach To Teach is an international recruiting agency. Everyone in our company has worked in the ESL field, and we put a lot of time and effort into following up with our schools and our teachers. Still not convinced we're the right fit for you? Learn more about why you should use an ESL recruiter today.
Unlike most ESL recruiting agencies, our support does not end when you have arrived at your school. If you have questions or concerns, we are there to offer support throughout your year (or more!) abroad.
Please share!