Taipei Hostels
What do you think of when you hear the word hostel? Thoughts of noisy dorm rooms and rooms that perhaps may not be up to your standards of cleanliness probably come to mind. 
Never fear! I have seen hostels in Taipei which beat the bedroom I had on my own back home in England. Being the neat freak that I am, one of my main concerns was what my hostel was going to be like. Thankfully I was not disappointed.
Naturally hostels in Taipei are not all going to be universally clean and tidy, plus the amenities they offer will differ, as will the prices. You might be surprised by the caliber of hostels on offer in Taipei though. From basic dorm rooms to decked out singles, there is something to suit every budget here.
***********************************
 Personal Recommendations
Three Little Birds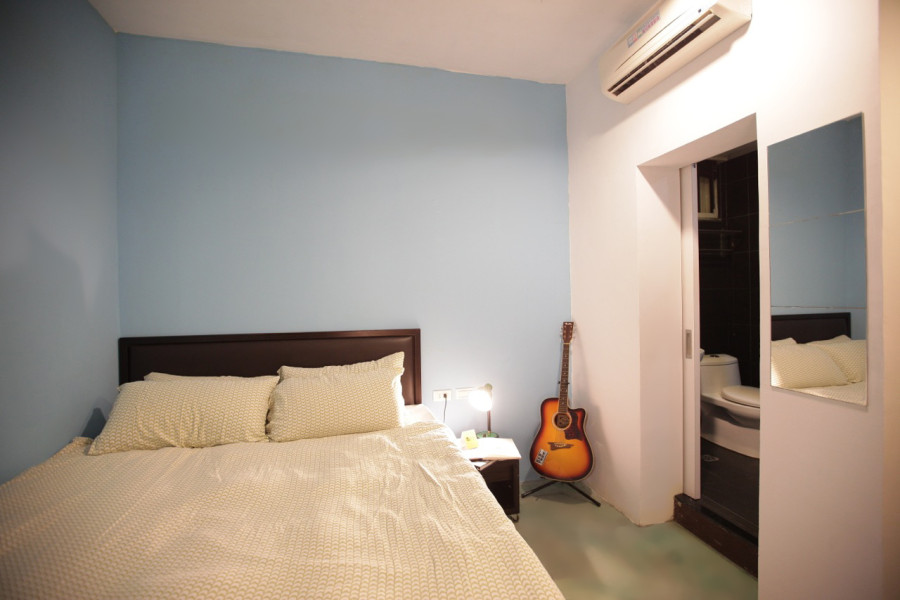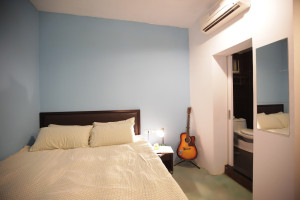 This hostel is the newest to our hostel list and is owned and run by people that we know personally. Opening in September they are offering a fantastic deal, from September to October if you book 2 nights you only pay for one. They offer reasonable prices and very comfortable surroundings. Located 3 minutes walk from Taipower building MRT they offer mixed dorms, 2-bed private dorms, single private room, twin private room and a double en-suite room with king bed and private bathroom. Visit the gallery on the website to see their warm and welcoming decor with an upscale feel. They are a gay-friendly (but not LGBT only) hostel that offers additional services such as airport pickup. If you quote Reach To Teach when booking you will receive a 10% discount on short stays and a special price for long term.
***********************************
If you are looking for a clean and affordable hostel, why not try Happy Family Hostel? This hostel offers you a basic room with adequate amenities and their website offers very good directions to follow all the way from the airport. Take note that they only run on a monthly paying basis, so this isn't somewhere you can just lay your head for a few nights. This hostel caters to long-term travelers that plan on staying in Taiwan for a while.
Taipei House International Youth Hostel
Taipei House International Youth Hostel also runs on a monthly basis and they are set up as a Christian youth hostel and are perfect for first-time backpackers. The bedrooms here won't make you feel like you are staying in the Hilton, however, they are clean and affordable and they boast at being one of the only hostels to offer 24-hour security. Located fairly close to the center of Taipei with easy access to an MRT.
If you are a first-time traveler and have apprehensions about finding your hostel once you arrive, then I would suggest Guest House Taiwanmex. They will meet you at the airport and take you to the hostel, there's the first worry out of the way. It's run by a couple who have a range of rooms depending on who you are traveling with, their rooms are very affordable with adequate amenities, and they even have a family room. Their website provides a wealth of information. They are pretty centrally located in downtown Taipei near the red line giving you great access for exploring.
This hostel offers much in the same as Guest House Taiwanmex in terms of amenities, however, they do offer a good clean social area for eating and meeting new people. They also received an award for excellence in 2010. Located near the blue line this hostel is in the heart of Taipei, giving you excellent access to local food places as well as night markets and bars.
Now let's branch out into the finer side of hostel living. There are hostels within Taiwan that really go the extra mile with things like décor and amenities. Taipei Backpackers is probably our most popular option amongst our teachers.
Check out Taipei Backpackers Hostel for a really luxurious hostel experience. It is rated in the top 10 of hostels in Taiwan and it certainly delivers on that rating. It provides all of the amenities but in an almost romantically French setting. There is a big comfortable social area so it's easy to make new friends. And the best part is that it isn't ridiculously expensive, sure it's more than the others, but you are getting what you pay for. The only slight downside is that you will have a short walk to the MRT. They have two locations, both near to Taipei Main Station.
Another high-end hostel offering great amenities and decent décor is World Scholar House, although not quite to the same high standard as Taipei Backpackers Hostel. It comes in pretty close, though. The rooms are above basic and the social area is quite good. This hostel is very nice and clean. The location isn't in the heart of Taipei like Taipei Backpackers Hostel, but it is only a short MRT ride away from where everything is happening.
Hostel Websites
1. Hostel World
Hostel World is probably the most comprehensive hostel and bed & breakfast booking website there is. It has the furthest reach here in Asia for sure. Great hostels (even some strangely themed ones) all over Taiwan with up to date availability and loads of photos and reviews. Another advantage is they provide you with a map and directions to the hostel from the nearest public transportation. Whether you are looking for a nice private room or sharing a dorm-style room on the cheap, Hostel World has all the latest information. It's a very easy site to navigate and is very visual.
2. Airbnb
The great thing about Airbnb is in addition to hostel listings they have home-stay listings. So maybe there's a lady who has a two bedroom apartment and her kids are all grown up and out of the house. She fixes up the place really nicely and opens the spare bedroom up for guests passing through town. There are people like her all over Taiwan, some of whom just have an entire spare apartment for you and your family to rent out and they live elsewhere. It's a great way to meet locals and get the local angle on things to do and see. Sometimes they even cook for you!
What if the place is dirty and the lady is crazy, you ask? Well, in addition to the site being very easy to use, there are lots of photos of each property and reviews from previous occupants, so you can judge for yourself if you want to put up with the landlord or not.
3. Agoda
Can't find a hostel you like? Not too keen on hostels and you want a hotel and the continental breakfast buffet that comes with it? Try Agoda. They have many hostel listings, but this is mainly a hotel site. Mom and dad coming and they want a room at the Hyatt? Agoda is a great site. It has lots of ways to search for exactly what you want by a way of lots of filters and preferences in addition to which area of town you prefer to be in. Only want a hotel with an ice-cold swimming pool (a must for summertime!)? This is the site for you.
So you can see that Taipei offers its visitors a wide range of hostels to suit most tastes. Whether you require the high standard finishes and amenities to live in a little luxury, or you just want somewhere cheap and cheerful to lay your head at night after a day of exploring, Taiwan seems to have it all.