Guide to Hsinchu
Our staff at Reach To Teach have created this handy guide to Hsinchu to help you familiarize yourself with this incredible city.
With a population of around 400,000, the coastal city of Hsinchu (新竹; Xīn zhú) may seem small compared to Taipei, but it boasts an impressive economy and plenty of things to do. With Taiwan's largest Science Park fueling its economy, Hsinchu has a high standard of living, plenty of modern buildings and architecture, and some of the best science universities in Taiwan.
Hsinchu's convenient location in northwestern Taiwan means that you have easy access to mountains, coastlines, and some of Taiwan's best National Parks, as well as being just a short train ride away from Taipei. Teaching English in Hsinchu is a great opportunity to see all that Taiwan has to offer, while avoiding the hustle and bustle of the big city.
Click on the Apply Now button to be taken to our Job Board.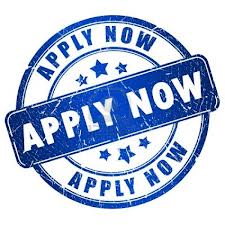 History of Hsinchu
Hsinchu is currently at the forefront of science and technology in Taiwan, but it is also an old city, with buildings dating back to the Qing dynasty. The original inhabitants of the city were aboriginals called Taokas. During the Qing Dynasty, the city's name was changed from the original Taoka name, Chuchang, to its current name. During this time period, the city's walls were constructed, and it became an important administrative center for northern Taiwan. Through the Japanese Colonial Era, and the KMT era, Hsinchu continued to be important, for its place as an administrative center, and also for its  glass industry.
Today, Hsinchu's historical heritage is alive and well, and there are lots of temples, museums, and interesting pieces of history to check out. The East Gate, part of the original city walls, has been preserved, and the nearby plaza is the site of a bustling market. The Hsinchu City Craft Glass Museum showcases the glass-making techniques and art that was such an important part of Hsinchu's history, while the Hsinchu Municipal Image Museum hosts film festivals and performances and displays the works of local and international artists.
Climate in Hsinchu
Hsinchu shares the semi-tropical climate of northern Taiwan.  Summers tend to be hot and humid, and the area experiences a rainy season during the spring and early summer months.   Winters are chilly, made even more so by the strong winds that blow through Hsinchu from the East China Sea. The nicest time of the year is during fall, from October to December, when temperatures are cool and pleasant.
Living in Hsinchu
Living in a smaller city like Hsinchu comes with the advantage of a lower cost of living and the ability to save a larger percentage of your salary. It's easy to find a modern, spacious apartment to share with other English teachers for as little as 5000NT per month. If you choose to rent your own apartment, you still won't pay more that 11,000NT.
Hsinchu is linked to the rest of Taiwan through the Taiwan Rail Association, the High Speed Rail, as well as busses going to every part of Taiwan. You can reach Taipei in an hour on a bus or a regular train for as little as 100NT. The High Speed Rail will get you to Taipei in under 30 minutes, and to southern Taiwan in 80 minutes. Transportation within Hsinchu is more limited, and most people teaching English in Hsinchu choose to pick up a second-hand scooter for 5,000 to 10,000NT. If you choose to teach English in Hsinchu, you can count on saving a good portion of your paycheck each month. The cost of living is low and there is lots of potential for saving.
Guide to Hsinchu – Entertainment and Nightlife
In Hsinchu, it isn't hard to find fellow foreigners to hang out with if you know where to go. Titty Tea (yes, you read that right), is an American-style cafe and bar with English-speaking staff, live music, and an extensive drink menu offering coffee, tea, and alcoholic beverages. Another popular place to meet up with fellow English teachers is the English-style pub and sports bar, Pig and Whistle.
Hsinchu's Wenchang Road night market, and Chenghuang nightmarket are good places to hang out and find some cheap eats, as well. If you consider yourself a foodie, or just like to find good restaurants, you can check out the Hsinchu Foodies group for recommendations.
If you're in the mood for clubbing, Hsinchu has two: Cammi, and the Flying Pig. Plus, if you're itching to get into the big city for a day or a weekend, Taipei is less than an hour away.
Guide to Hsinchu – Outdoor Activities in Hsinchu
Although Hsinchu city has enough historical sites, museums, and entertainment to keep you busy, one of the biggest benefits of teaching English in Hsinchu is the easy access to Hsinchu County's mountains and outdoor activities.
Hsinchu City is the perfect home base for exploring the diverse cultures and scenery of the surrounding area. For a glimpse into the area's rich Hakka heritage, you can make a visit to the nearby villages of Neiwan and Beipu. At Neiwan old street, you can sample various Hakka dishes, teas, and snacks, all while enjoying the traditional architecture, shops, and beautiful scenery. Beipu is a great place to try traditional Hakka tea, as well as go for a dip in the natural cold springs.
For those who enjoy cycling, there is a coastal bike trail that links up the various scenic parks, beaches and harbors, along Hsinchu's 17km of coast line. At the beaches, sailing and wind-surfing are popular activities, especially given the windy conditions that earn Hsinchu it's nickname of the "Windy City." Nangang Bird Watching Area and Mangrove Park are great places for scoping out the local wildlife, all within a 10-15 minute drive of the city.
You can also spend quite a few weekends exploring the nearby hiking trails. Eighteen Peaks Mountain, Feifeng Mountain, and Shih-Ba Chien Mountain are a few particularly popular and scenic hikes in the area. You can easily find more trails near Hsinchu, though, as well as plenty of like-minded hikers to explore them with.
Hsinchu County has its share of Taiwan's national parks and recreation areas, including Sheipa Leisure Farm, and Shei Pa National Park. In sub-tropical Taiwan, there aren't many places where you can find snow—but Shei Pa National Park is often one of them. This park contains Taiwan's second highest mountain, Snow Mountain, as well as numerous other high mountains, providing spectacular scenery year-round. Whether you are looking to make the climb to the top of Snow Moutain, rough it in a campsite for a few days, or book a stay in a world-class mountain resort, you can find it in Hsinchu County. Other great outdoor areas to check out are Guanwu National Forest Recreation Area, and Qing Spring Hot Springs.
Another great way to get out, see the mountains, and meet fellow adventurors is to check out Hsinchu Hash. Every weekend, the hash house harriers host a run, through mountains, wetlands, rice paddies—anywhere is fair game!
Stay Safe
Hsinchu is a medium size city, and provides a very safe environment for foreigners.  The city has a low rate of crime, and violent street crimes are very rare.  Traffic in Hsinchu is also much calmer than in larger cities, although by western standards it may seem chaotic.  If you are driving a scooter, make sure to wear a helmet, familiarize yourself with local traffic laws, and always pay attention to what the cars and scooters around you are doing.  Be particularly careful driving on mountain roads, as trucks and scooters often speed along these roads.
As long as you use your judgement and common sense, Hsinchu is a very safe place to live.