Guide to Taoyuan
Our staff at Reach To Teach have created this handy guide to Taoyuan to help you familiarize yourself with this incredible city.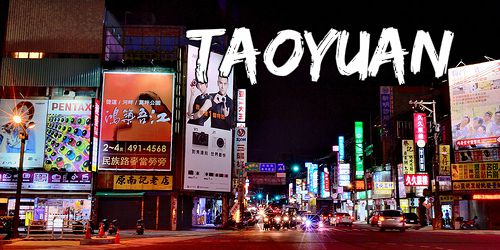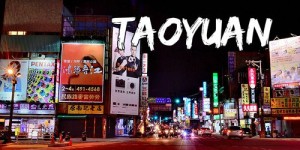 Taoyuan City is located in north-western Taiwan, just a 30 minute ride from Taipei.  Taoyuan is best-known as the site of Taiwan's main international airport. However, it is also a small city in its own right, with around 400,000 people. Although it doesn't have the nightlife of nearby Taipei, you'll find that Taoyuan city itself makes for a generally peaceful and inexpensive place to live, and that the surrounding Taoyuan County has a lot to offer.
Taoyuan is just half an hour from the airport, less than half an hour from Taipei and has rail and bus links to the rest of Taiwan.
Taoyuan tends to be a popular option for teachers due to its low cost of living and close proximity to Taipei.
Click on the Apply Now button to be taken to our Job Board.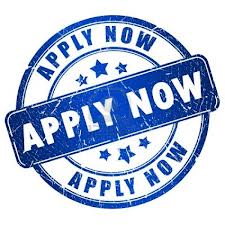 Taoyuan History
The first inhabitants of the area were a group of Taiwanese aboriginals called the Pingpu. The immigration of Chinese to the area during the Qing Dynasty brought agriculture to the Taoyuan plateau, and the plateau was converted into farmland. The name Taoyuan, which literally means "peach garden," comes from the beautiful appearance of the many peach trees that were planted in the area.
The opening of Taoyuan International Airport in the 1970s gave Taoyuan's economy a major boost, creating jobs and bringing many new industries into the area. With passengers and cargo frequently going through the region, Taoyuan city has developed into an important economic center.
Climate in Taoyuan
Taoyuan has a humid subtropical climate, with four distinct seasons. Summers are hot and humid during the day, and warm and muggy at night. During the fall months, the weather is at its best. Temperatures are typically in the 70s. Fall has the largest percentage of comfortable, sunny days and is the ideal time for outdoor activities.
Winters tend to be cool and rainy, and spring brings lots of rainfall, as it is during the rainy season. Taiwan also has a typhoon season, with most storms falling between July and September. Taoyuan is sometimes affected by strong winds and rains from these storms.
Getting to Taoyuan
Because of its proximity to the airport, Taoyuan is a good starting point for travel around Taiwan. Rail links and buses can easily get you to and from Taoyuan City quickly and affordably.
By Train
The train station in Taoyuan is conveniently located in downtown and is easy to get to. Trains depart from there to all parts of Taiwan.
Taiwan's High Speed Rail (HSR) has a stop in Taoyuan and can get you to Taipei in around 12 minutes, and to Kaohsiong, on Taiwan's Southern tip, in under 90 minutes.
By Bus
Frequent buses and shuttles connect downtown Taoyuan, Taoyuan HSR Station, and Taoyuan International Airport.  The bus to Taoyuan City from the airport costs around 60NT, and a shuttle costing around 30NT will take you to Taoyuan HSR Station, on the outskirts of the city.  Both are clearly marked in English and Chinese, and are easy to find from the bus terminal at the Taoyuan airport.
Buses from downtown Taoyuan go to many other cities throughout Taiwan. To reach Taipei by bus will cost about 65NT and take 30 to 40 min.
By Taxi
From Taoyuan International Airport to Taoyuan City, it is about a 25 minute taxi ride, and taxis in Taiwan are very affordable. Rates start at 70NT, with an additional 15NT per kilometer.
Getting Around in Taoyuan
By Bus
Taoyuan's public buses connect most parts of the city and the outskirts. Although not as comprehensive or convenient as Taipei's public transportation system, they are generally on-time and easy to use, and will cost as little as 15NT per ride.
By Taxi
Taxis are a fairly cheap and safe way to get around. A taxi ride in Taoyuan will start at around 70NT base fare, plus 15NT per kilometer.. Taxis are easy to find throughout the city, at all times of day or night.
By Scooter
The city center of Taoyuan is small enough that you can reach most places on foot. However, you will most likely want to have your own form of transportation. Most people teaching English in Taoyuan choose to buy a second-hand scooter. You can pick one of these up for 5,000 to 10,000NT. As always, make sure that you have a proper license, wear a helmet, and follow all local traffic laws.
Guide to Taoyuan – What can you expect if you plan on teaching in Taoyuan?
Taoyuan is a small city, with prices that tend to be cheaper than those in Taipei. Renting an apartment ranges from 6,000NT/month to 11,000NT/month. Of course, more expensive places can be found, and if you want to live in a single apartment then expect the rent to be on the higher side.
Most teachers in Taoyuan own a scooter and use it as their main form of transportation. It makes it a lot easier to get around the city and to get out of the city for weekend excursions.
Since Taoyuan is not a big place for partying and nightlife, most people find that they spend less money here and are able to save a good bit of their salary. Taoyuan doesn't have a huge expat population, but you will definitely run into other English teachers here and in the surrounding area.
The nearby town of Nankan also has a large population of expat English teachers to connect with.
Guide to Taoyuan – Things to Do and See in Taoyuan
Although Taoyuan is a small city and doesn't have a huge nightlife, there are a few venues where you can catch some live music or meet up over drinks. The Monster Pub is particularly popular, especially with its generous drink specials and varied acts. The 3 Baboons Sports Bar, a favored hang-out for ex-pats, offers western food, live sports, and live music every Saturday.
In Nankan, the Aroma House has cheap beer, decent western food and is a place where expats occasionally get together to hang out. Taoyuan Tourist Night Market is a good place to go for some cheap snacks.
If you are looking for something to do on the weekends, there are a lot of options in Taoyuan county.
For historical sights, you can check out the Chiang Kai-Shek and Chiang Ching-Kuo Cultural Park, dedicated to two of Taiwan's presidents.
Make sure you stop by the Cihu mausoleum, where Chiang Kai Shek is entombed in a black marble sarcophagus. His wish was not to be buried in the traditional fashion, but instead entombed until he could be buried in his homeland. His favorite residence, Cihu, was converted into a mausoleum.
Taoyuan County is also a great place for hiking and outdoor activities. There are a number of well-maintained hiking trails, as well as more adventurous hikes, within easy access of Taoyuan City. The most popular of these is Tigerhead Mountain.
Near the entrance to Tigerhead Mountain, you can see the only fully intact Shinto temple in Taiwan. For the adrenaline junkies, there is a popular bungee jumping activity, perfect for something awesome to do at the weekend. 1
For the adrenaline junkies, there is a popular bungee jumping activity, perfect for something awesome to do at the weekend. 1 bunjee costs $3000NTD (around $96.00USD), or for the truly insane, you can do 4 bungee's for $5000NTD (around $160USD).
The scenic and historic Northern Cross-Island Highway runs nearby. From its starting point in the small town of Daxi, the road winds past small towns and stunning mountain scenery. It's a popular cycling trip, but can also be done on a scooter or through an organized tour.
Don't miss Lala Shan (Mt. Lala) and the Nature Protection Zone. Lala Shan's resorts are world-class, and the early morning views of the misty mountains of northern Taiwan can't be beat. The well-maintained trails of the Lala Shan Nature Protection Zone take you past enormous Red Cypress trees, some of which are up to 2,500 years old!
Daxi makes a good day-trip from Taoyuan, as well. This small town features historic buildings, wood sculptures, and a glimpse into the local aboriginal culture.
Daxi Old Street is a popular place to go to see the unique Baroque designs of Daxi's store fronts, as well as to try a wide variety of local treats. Tofu pudding and handmade peanut caramel candy are two things not to miss while you're here!
Nearby Taoyuan is one of the biggest malls in all of Taiwan, the Taimall. This large-scale entertainment and shopping center contains a cinema, a department store, a sports center with its own miniature gold course, and restaurants.
There are a number of popular drinking spots in Taoyuan.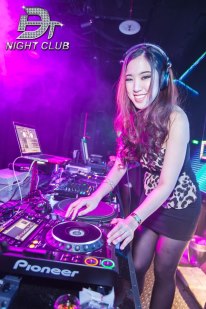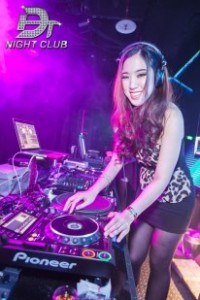 DT Nightclub at 博愛路67號5樓 offers top notch electronica music from some of Taiwan's best DJ's.
Monster Pub at No.178, Sec. 2, Daxing W. Rd., Taoyuan City, Taoyuan County offers a wide variety of alcohol, live music and dancers. Check out their website for their nightly drink specials at www.monster-pub.com.
Corner Music Pub is open from Monday to Saturday. It's located at 2F, No 691, Chung Cheng Rd, Taoyuan City, Taoyuan County.
The Hideout at No.76-10 Chong-Mei Rd,Chong Li City 320,Taiwan offers exclusive, tailor made cocktails.
Taoyuan has developed and changed considerably in the last couple of decades, and has become a more modern, and very safe city. Recent clean-up efforts have eliminated many of the problems that used to face the city, and made the streets very safe. Crime is rare here, especially violent street crime. As in any city, use your judgement to avoid hanging out with the wrong people and to avoid dangerous situations, and Taoyuan is a very safe place to live.
The biggest danger to watch out for while teaching English in Taoyuan is scooter accidents. If you decide to drive a scooter while you are here, make sure you always wear a helmet, have a proper license, and use caution, especially on mountain roads. Although Taoyuan's traffic is calmer than in Taipei, accidents do happen, so proceed with caution.
If you'd like to see a little more of Taoyuan, we highly recommend visiting Josh Ellis Photography's page on Taoyuan.
He has captured the city beautifully and there is a wide range of things to see in do there.
As Josh says, "Don't be fooled by its reputation. Taoyuan is a great place to live and visit!"