Weather in Korea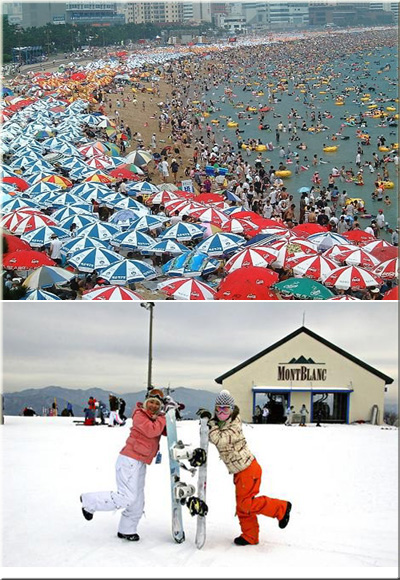 When it comes time to pack your clothing for South Korea, we recommend bringing a little of everything and buying more clothing as you need it. Hot and humid to dry and frigid, there is just no telling what weather South Korea will offer
The Korea peninsula has four distinct seasons. The summers are very hot and humid, and the winters are cold and dry. The springs and autumns, which finish much too quickly, provide a welcome relief from the extremes of summer and winter.
The rainy season starts in late July and lasts through mid-August and often causes flooding of low areas. Don't go anywhere without an umbrella during this time!
Remember to bring or plan on buying plenty of warm clothing! The winters are quite cold and it regularly snows here (great for skiing!). During the summer the weather heats back up and it is time to hit the beach. In this way Korea really does offer the best of both worlds when it comes to enjoying the out doors.
Following this link to find out what the weather is like in Korea today!