KTV  in Taiwan is a night out that you won't want to miss! (Or South Korea or China, for that matter.) Everyone should try it at least once. KTV is known as karaoke in the Western world, but it's nowhere near as popular in Western countries as it is in Asia. It's one the most popular weekend activities in Taiwan. In fact, Taiwanese love singing karaoke so much, they've built veritable karaoke palaces that you can disappear in for the entire evening, all offering the comforts of home, from large screen tvs and comfortable couches to all-you-can-eat buffets. Plus you get 24-hour customer service and cheap drinks!
Taiwan has a number of large karaoke chains that offer a good selection of English songs, but we like PartyWorld and Holiday KTV the best. In large establishments such as these, you book a private room for you and your friends. Each room comes equipped with couches, a table, a large-screen tv, a song selection machine and microphones. You scroll through the song book provided and enter a number into the machine for your song selection. The lyrics pop up on the tv screen, usually accompanied by a very cheesy video for your viewing pleasure.
Reach To Teach always holds at least one or two KTV events for its teachers each year, but we're always happy to add more events by special request! Here are photos from some of our past Reach To Teach KTV events, spanning back to Reach To Teach KTV events from 2006.
Rates vary, with weekend prices costing approximately NT$400 per person for three hours of singing.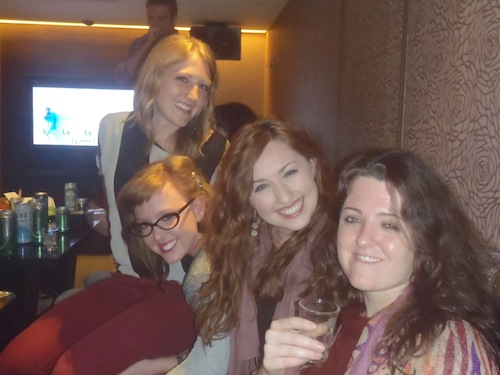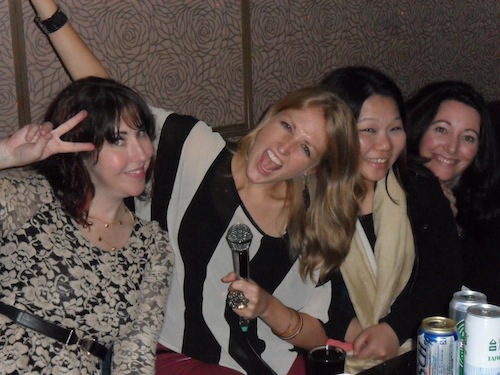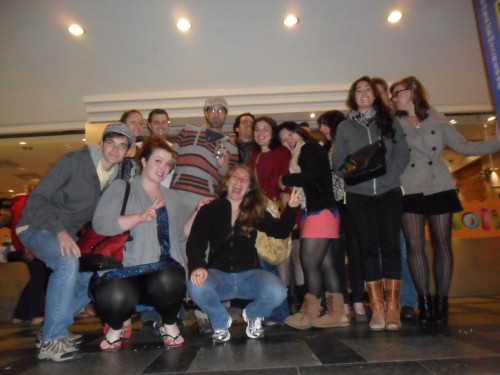 The RTT gang outside of Holiday KTV