Banking in China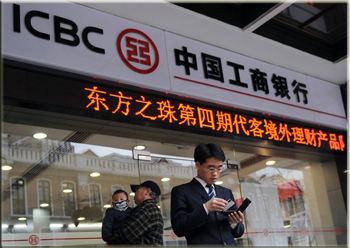 One of the first things you will need to do if you've decided to teach in China is to figure out how to open a local bank account once you've arrived. Fortunately, doing so requires no more effort than opening a bank account back home.
Start by selecting a bank. Bank of China, Agricultural Bank of China and ICBC are three of the best. They are secure, offer good interest rates and convenient services to wire transfer money back home.
Opening an account with US Dollars will require between $100 and $500. You can also start an account with a low amount of Renminbi (RMB-Chinese currency).
Bring a valid passport, your visa and, if available, a residence permit. Other forms of identification should not be necessary. Your school may also provide assistance when setting up a bank account and will also directly deposit your monthly paycheck into that account.
ATM and Credit Cards
All the major banks in China (including the three mentioned above) accept international ATM cards for when you first arrive. However, once you have set up your own bank account you will be issued a local ATM card which is more widely accepted and cheaper to use.
Because credit cards are not yet mainstream in China, straight cash is still used for most day to day transactions.
If you do have one by all means bring it, you can still expect to use them at larger department stores, restaurants or purchasing airline tickets.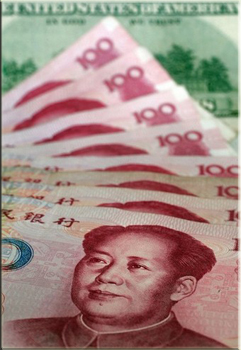 Currency
The Chinese currency is called Renminbi (RMB) and is issued in notes of 1, 2, 5, 10, 20, 50, and 100 yuan. Currently USD$1 is equal to RMB$8.
Note that China has established some very strict regulations on foreign currency exchange. Exchanging yuan back to foreign currencies usually requires a copy of the original exchange receipt.
As an English teacher working in China you will be paid in yuan and consequently you might find it difficult to convert your savings into another currency.
These strict regulations have also spawned an active black market for currency exchange that have allowed illegal money changers to operate with false currencies. If and when you need to exchange money, do so at an official banking institution.
Taxes in China
Tax rates are uniform for Chinese nationals and for foreigners. English teachers living in China for a limited time are only taxed on the income they earn within the country. Any income from elsewhere is tax free. Teachers who live in China for more than five years have to pay tax on all their income, whether generated in China or elsewhere.
Normally your school will withhold the tax from your salary and pay it to the tax authorities on a monthly basis. However, it is worth keeping receipts for things like meals and laundry services, as you can offset these against your taxable income. VAT in China is 17% for most products.
Please share!