Internet in Georgia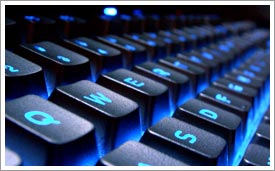 Internet access in Georgia is available throughout the country, especially in larger cities, but it is still limited due to frequent power interruptions.
Internet Cafes in Tbilisi
Some of the more popular Internet establishments in Tbilisi are as follows:
Prospero's Books and Caliban's Coffeehouse
Books, coffee and Internet go hand in hand at this popular shop at #34 Rustaveli Avenue.
Java Cyber Café
at 18 Rustaveli Avenue offers WIFI access to guests. The shop also has print, copy and international phone services.
Schools generally have access to the Internet, especially in urban areas, but many Georgian families won't have Internet service at home.
We recommend bringing some extra money or using some of your monthly stipend to purchase an Internet stick from MagtiFix if daily Internet access is something that you can't live without. An Internet stick, including your first month of Internet costs approximately 100 Lari.