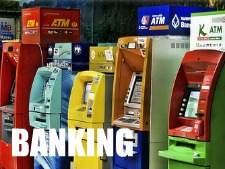 Opening a Bank Account in the United Arab Emirates
As an expat in the United Arab Emirates you are going to need to open up your own bank account if you want to live there. Earning and spending large amounts of money is going to require having somewhere to store it. Furthermore, if you have bills or debts that need to be paid back home then you will need an account to make international transfers.
As English tends to be used as the language for business, you should have no problem with finding a bank that understands your language when trying to interact with a bank clerk.
The good news is that banking in the UAE is fairly easy and straightforward. Once you have all of the necessary documents you should be able to get your bank set up on the same day that you enter the branch.
The necessary documents needed when applying for a bank account in the UAE are as follows:
Passport
Letter of no objection or no objection certificate (NOC) from your employer, this must show your salary so the bank knows how much goes into your account each month.
UAE residence permit
Other useful documents:
Tenancy agreement to establish your residency address
A letter from your home bank
Passport size photos
Bank opening times:
In general, bank opening hours are 8am to 1pm (Sundays to Wednesday) and 8am to noon on Fridays. Banks are usually closed on Thursdays.
Types of bank accounts
As with most countries banks offer a range of different accounts to both residents and expats, here are the ones offered by the UAE.
Current accounts
Just like back in the west there are used for daily banking and provides an easy access to your funds. You usually get an ATM or a debit card but some banks offer a cheque book or even a credit card. Interest rates tend to be fairly low.
Savings accounts
With a savings account you usually deposit a certain amount every month. The longer you leave it and the more you put in the higher the interest added to the account by the bank. Access to your funds can be more limited and sometimes there are interest penalties for making withdrawals
Deposit account
These accounts have the highest limitations to your funds; some make it impossible to access your money until the account has reached its maturity date. They do however have the highest interest rates of the three accounts.
UAE dirham (AED)
The currency in the UAE is the UAE dirham. It comes in denominations of AED 5, AED 10, AED 20, AED 50, AED 100, AED 200, AED 500 and AED 1000.