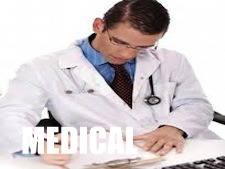 Health care when living and working abroad is always a concern. Some countries offer excellent healthcare packages to their foreign workers, while others may seem lacking. We are happy to say that health care in the UAE is nothing short of excellent. Furthermore, all of our schools offer free health care to their teachers.
Healthcare
When the UAE was going through an economic boom a lot of the money was spent on improving the health care of the emirates, leaving behind in its wake a very high standard of services and healthcare for locals and foreigners to use.
You can expect to find a very high level of services conducted by some of the best doctors, nurses and other healthcare professionals. These professionals usually come from USA, India, Egypt, Europe, and Pakistan and their qualifications and credentials have been carefully verified before they are able to practice in the UAE.
Health Insurance
The law for foreigners living in the United Arab Emirates states that all foreigners must have private medical insurance for themselves and their families. Because of this law all employers legally have to provide health insurance for their foreign staff.
What this means for the foreigner is that the only 'free' medical care is emergency treatment, all other treatments need to be paid for or covered by insurance (which your employer provides)
Pharmacies
Should you need to visit a pharmacy to get any medication then opening times are usually between Saturday and Thursday, with shorter opening hours on Fridays. If you are in need of a pharmacy outside of these hours then there are a number of pharmacies that open 24 hours a day, the locations and numbers of these are usually printed in the daily newspapers.