Teach English in Guiyang!
Now Accepting Applications for English Teaching Jobs in Guiyang!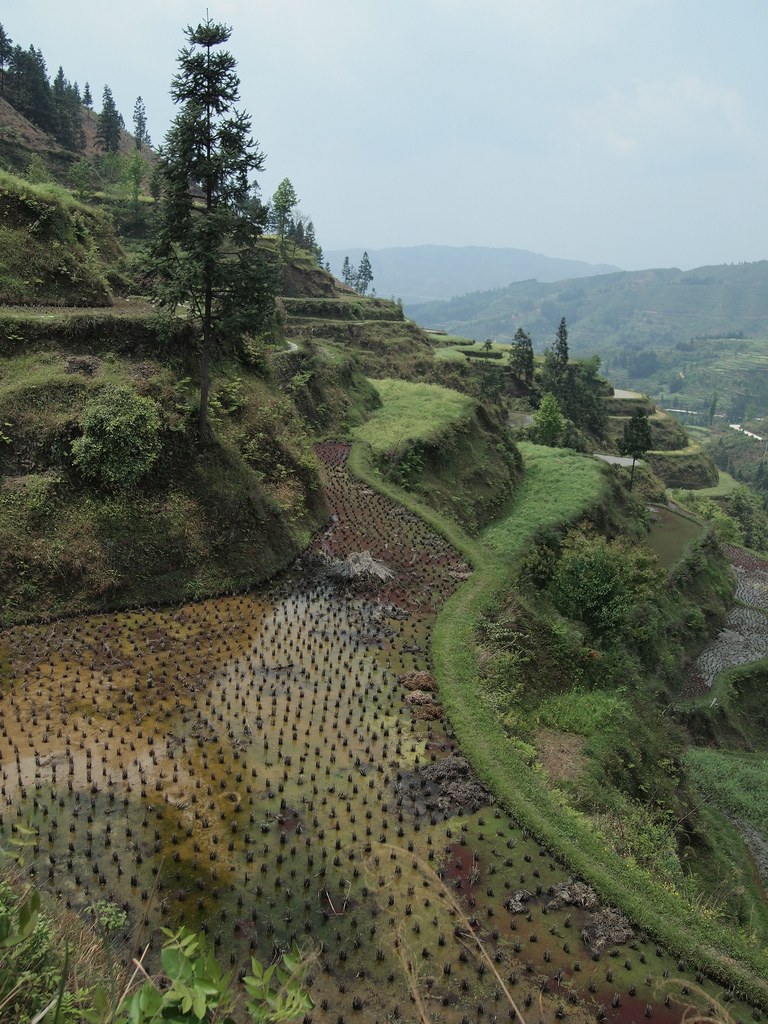 Located in Guizhou province, the city of Guiyang is right in the middle of one of China's wildest and most beautiful areas.  Mountains, waterfalls, terraced rice fields, small traditional villages…Guizhou has it all!
With its moderate climate and pleasant year-round temperatures, Guiyang is nicknamed the "Summer Capital of China" for a good reason.
If you decide to teach English in Guiyang, you'll be surrounded by some of the most beautiful scenery in the world, as well as delicious food, fascinating local cultures, and rich traditions.
History of Guiyang
Guiyang is currently the capital of Guizhou province.  Although it currently has over 4.3 million people, the city began developing and modernizing later than most cities in China.  Military outposts and small government operations have existed there as far back as the 5th century AD.  At the time, the region was populated primarily by non-Chinese.  Chinese people began to move into the area in the 1200s, when the Yuan Dynasty used the location as the seat of an army. The Chinese settlement of the area continued through the Ming and Qing Dynasties, and eventually, a city named Guiyang was founded.
When the city became Guizhou's capital in 1913, it was still mostly an underdeveloped wilderness city in the
midst of an equally undeveloped province.  During the 1944-45 war with Japan, Guiyang became an important center for activities of the Nationalist Government, where its remoteness turned into an asset.
From then on, development continued.  Even after a boom of development and population growth in the 90s, though, Guiyang still maintains a remote feel.  Plenty of natural beauty and open spaces surround the city.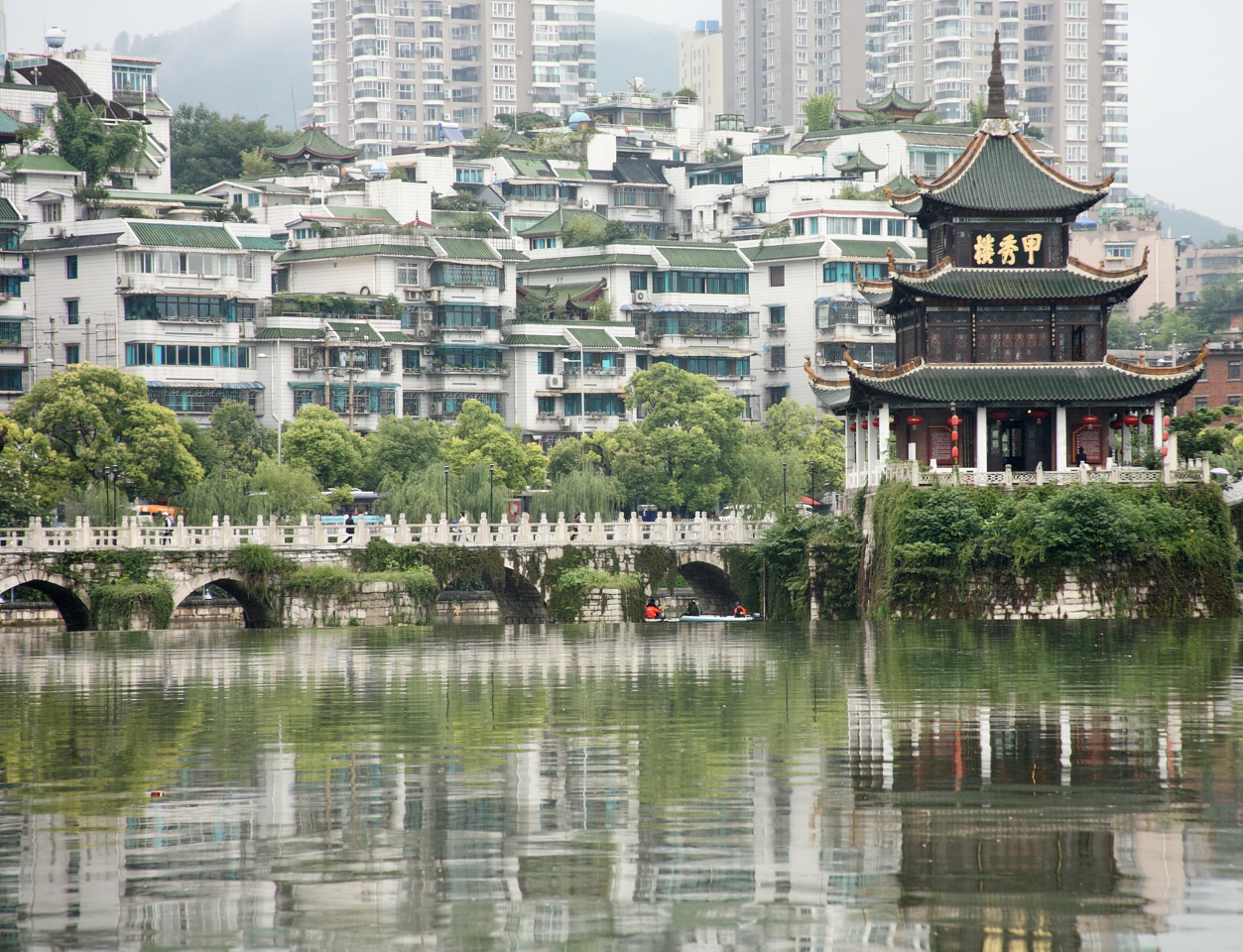 Weather in Guiyang
With its high elevation and low latitude, Guiyang has fairly mild weather.  Summer temperatures average in the mid-70s, and sometimes reach up to the mid-80s.  During the winter months, staying comfortably in the upper 40s is the norm.  You'll be sure to stay comfortable and enjoy pleasant weather while you are teaching English in Guiyang.
Food in Guiyang
One of the best things about Guiyang is its food.  Since Guizhou privince is home to a total of 48 different minority groups, the city serves up a vast array of delicious and diverse dishes.
Bean hot pot and Guiyang beef noodles are popular meals, perfect for warming you up on a chilly winter day.  At the night markets, you can snack on all varieties of meat and vegetables, grilled or fried.  A popular snack is fried squid–with lots of chili, of course!
Sichuan province, directly to the north, lends a heavy influence to Guiyang food as well.  If you like your food spicy and want to be able to try something new every day, then this is food heaven!
Experience China While Teaching in Guiyang!
Natural wonders, historical relics, and fascinating cultures abound in Guiyang.  Wenchang tower, a wooden pagoda 20 meters high, features unique architecture and intricate decorations.  Jiaxiu tower is another symbol of Guiyang, dating back to the 1600s and give a glimpse into what old Guiyang looked like.
Guiyang isn't a huge partying and nightlife city, but if you're in the mood for a night out, there is no shortage of options.  For a traditional Chinese style night out, you can see the Peking Opera.  The city has plenty of bars and clubs, as well.  If you want to try something more adventurous, then be sure to check out the unique Vinegar Bar, which serves drinks made with primarily vinegar.
Guiyang is also the perfect jumping-off point for exploring Guizhou province.  The combination of untouched nature, with remote and traditional villages makes Guizhou feel like a world of its own.  Guizhou's small towns, such as ZhaoXing and TunPu, are a haven for minority cultures and their way of life.  People often still wear traditional clothes and live in traditional wooden houses, keeping old customs and ways of life alive.
The province is also the home of some of the most magnificent scenery in all of China–and the world.  With sharp, tree-covered mountains, jagged cliffs, rice terraces, and the largest waterfall in China, the area surrounding Guiyang has more natural beauty than you could explore in a lifetime!
Teach English in Guiyang – Get ESL Job Advice from the Experts!
We will always do our best to assist you in any way possible during your experience teaching English abroad in China!