Teach English in Tianjin!
Now Accepting Applications for English Teaching Jobs in Tianjin, China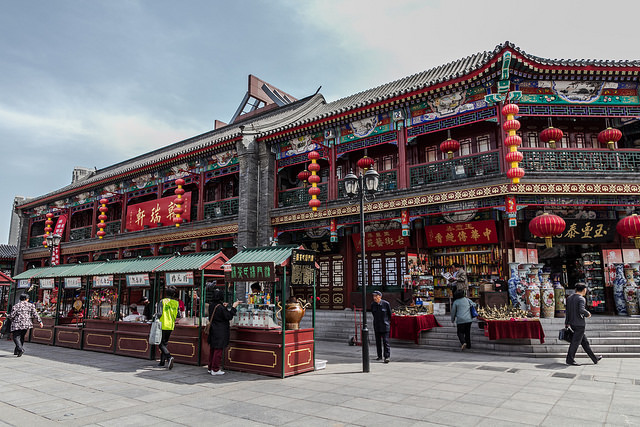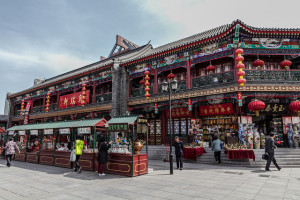 Tianjin (天津) is a metropolis in northern China located relatively close to Beijing on the east coast.  It is bordered by the Bo Hai Gulf area of the Yellow Sea, Hebei Province and Beijing Municipality.
It is one of China's most economically significant cities, being a hub of innovation, financial reform and advanced industry.
It boasts a population of over 14 million people and is China's sixth largest city. Although it may not have the historical significance or tourist traffic of its neighbor, Beijing, there is still a lot to see and do in Tianjin!
Requirements to Teach English in Tianjin
In China, the work visa requirements vary from province to province and are always changing. The latest update for Tianjin is as follows:
Bachelor's degree
120+ hour TEFL certificate
One year of post-graduate work experience
Experience working with kids
Be enthusiastic about teaching in one of China's great cities!
A Brief History of Tianjin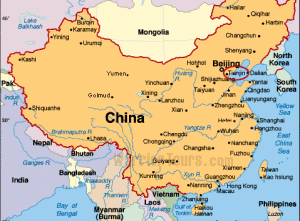 During the Sui Dynasty, the opening of the Grand Canal of China triggered the development of Tianjin into a trading center. Originally, Tianjin was called "Zhigu", or "Straight Port". In 1404, the Yongle Emperor renamed the city Tianjin, meaning "the Heavenly Ford", to indicate that the Emperor (Son of Heaven) forded the river at that point.
In 1856, some Chinese soldiers boarded The Arrow, a Chinese-owned ship registered in Hong Kong flying the British flag and suspected of piracy, smuggling, and of being engaged in the opium trade. They imprisoned 12 of the foreign sailors. In response, the British and French sent gunboats under the command of Admiral Sir Michael Seymour to capture the Taku forts near Tianjin in May 1858.
In June of the same year, the Treaties of Tianjin were signed, which opened Tianjin to foreign trade. In 1860, the treaties were ratified by the Emperor of China and Tianjin was formally opened to Great Britain and France, and thus to the outside world.
Between 1895 and 1900, other countries like Japan, Germany and Russia, and other countries without Chinese concessions such as Austria-Hungary, Italy and Belgium, began establishing self-contained concessions in Tianjin, each with its own prisons, schools, barracks and hospitals.
As a result, those nations left behind numerous architectural reminders of their tenure, including churches and thousands of villas. Today those villas give Tianjin an exotic flavor. 
Tianjin Today
Today, Tianjin resembles many other large Chinese cities, a mix of ancient traditions and modern trends. In a state of constant expansion, outwards and upwards, cranes mark a skyline in construction. Modern skyscrapers pop up all the time, as well as high-rise apartment buildings like those in any modern western city.
Here, the modern towers cast shadows over the ancient temples and buildings from Tianjin's early history. There are old-style markets selling everything from knickknacks to cellphones on one street, and on the next is a modern shopping mall selling Cartier and Prada.
There is heavy construction to expand the subway from the four current lines to a total of nine. In addition to the subway the bus network is extensive and relatively easy to navigate if you know some Chinese or can collaborate with your smartphone to do some on the spot translating.
As in most of China, they speak Mandarin in Tianjin and use the simplified Chinese characters.
Tianjin is a historical hub for Beijing Opera, and its artists are known and well respected here. It's also a stronghold for traditional Chinese martial arts like Bagua Zhang, Xing Yi Quan and Tai Chi. You can observe (or join!) people practicing in public at big parks like Xigu Park and Tianjin Water Park.
Tianjin is a coastal city, so seafood is king, as you might suspect. Fresh seafood is always available and dominates markets and grocery stores. A few of the famous local dishes include The Eight Great bowls (a variety of different meat dishes), The Four Great Stews (referring to different meat-based stews), Goubuli Baozi (a steamed bun with meat or vegetable filling from a company started back to the 1800s), Bazhen sheep-leg mutton of Guanshengyuan and Caoji donkey meat.
All through the north of China, the noodles and dumplings are excellent. The Baiji Shuijiao (a type of boiled dumplings filled with meat and vegetables) are not to be missed.
Things to Do in Tianjin
As far as things to do in Tianjin go, there is all the shopping you'd expect in any big city and all the same stores and brands you find everywhere. Some things unique to Tianjin include: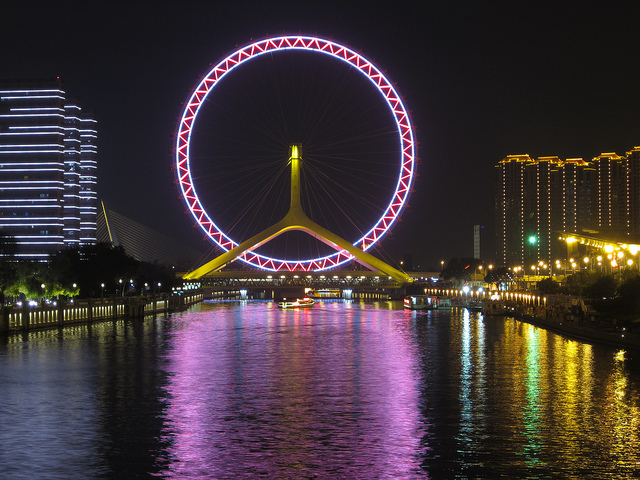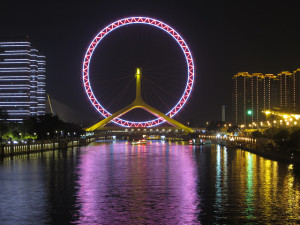 The Tianjin Eye– This giant Ferris wheel is 120 meters tall and is one of the easily recognizable symbols of the city. Interestingly, it is built over a bridge that crosses the Hai River. A complete circle takes half an hour and offers a great view of the city. It is quite a sight when lit by dazzling colors at night.
The Great Wall of China- Beijing doesn't have a monopoly on the Great Wall, in fact, it isn't connected in some places. 126 km north of Tianjin is the Huangya Pass section of the Great Wall, built over 1400 years ago. In 1984 a 3 km section was restored and it is definitely one of the region's best attractions. It is impressive, to say the least.
Tianjin Ancient Culture Street- Like the name suggests, this is a great place to buy authentic products from the area and take in the Qing Dynasty-style architecture. Local handcrafted items are sold as well as paintings, embroidery, calligraphy brushes, you name it, it's probably there. A great place to get gifts to send back home or spend an afternoon window shopping in a great atmosphere.
Former Concessions– The areas ceded to foreign interests established in Tianjin during the Qing Dynasty are called concessions. There is a variety of great architecture to be seen here, left behind by the Europeans who built up the area to their standards in the late 19th century. Located on the banks of the Hai River, you'll find lavish French chateaus, British towers, and red tiled German buildings that give the area a special flavor.
Tianjin Water Park- The absolute BEST way to beat the summer heat is to spend the day at this 410 acre park which is mostly covered with water. There's swimming, slides, and water rides! It's a beautiful place with lakes, islands, gardens and spiffy architecture. Bring your swimming costume and sunscreen and get wet!
 Teach English in Tianjin – Get ESL Job Advice from the Experts and Apply Now!
We will always do our best to assist you in any way possible during your experience teaching English abroad in China!