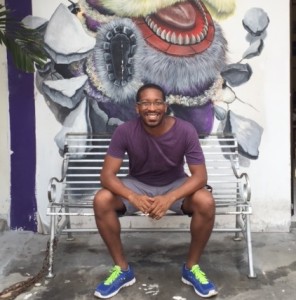 I was born in Houston, Texas but spent most of my life growing up in Austin. I also lived on the East Coast and the Pacific Northwest. I first experienced international travel in 2009 where I did a study abroad trip to Switzerland, France, Germany and a month later, Costa Rica. That was the moment my life changed and I knew that I had to continue traveling and seeing the world.
After graduating with my M.A, in Communication Studies, I taught public speaking at a community college just outside of Houston. The urge to live in a different country never left my mind.
After much thought I made a tough decision and I decided to take a year and come and teach English in South Korea. I wanted to get the full experience of cultural immersion, speaking a local language and expanding my teaching ability.
My initial plan was to come to South Korea for one year, move to a Spanish speaking country, and return home to America "fluent" in Spanish.
However, that didn't happen.
I arrived in Korea in 2012 and it's nearly been four years since I've been here! I initially came with the EPIK program and I was placed in Daegu. However, I had a very unique experience. I was taught in a technical all-boys high school where the focus was to prepare the students to get a job after graduating. Most of these students were not going to college, were in low-income situations and had no interest or motivation in learning.
Every day was a tough challenge and I came home asking myself, "why I did come to Korea"? To be honest, working with hundreds of students a day who are unmotivated can be challenging and exhausting. Within a few months I was able to connect and bond with my students and this is when my experience became much better.
After completing my one-year contract, I then moved on to teach English conversation at a university in Korea. This has been such an amazing experience. I love my co-workers, my students and the staff.
During my time here, I have grown so much as a person. I've accomplished some amazing goals that I would never have done had I not left my comfort zone. My biggest goal was learning how to swim. With 2 months of classes, I was able to do the basics and enjoy scuba diving in Thailand for my 30th birthday.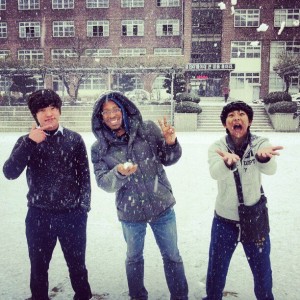 Although I'm not fluent, I studied Korean and I'm conversationally intermediate. After studying on and off for a year and a half, I took the proficiency test and passed the beginner level! I really enjoy talking with locals, especially the taxi drivers.
I've never done any kind of martial arts but I did kickboxing and jujitsu here in my neighborhood. After lots of hard work, I was able to get my first stripe on my belt in jujitsu. I would have never imagined that this would happen.
There are a number of things I could tell you that I've done, but my point is that if you take your time and set aside some goals, you can accomplish anything. Living abroad has been the best of decision of my life, and I don't regret it. I've made some friends that I'll keep in touch with for a lifetime and skills that I'll never forget.
Please share!