Teach English in Malaysia
Our program in Malaysia is closed for the time being, but please keep an eye on the Reach To Teach Job Board for upcoming positions in 2017. We update our Job Board regularly.

photo source: Kyle Taylor www.flickr.com
Malaysia has a proud and diverse culture, containing roots from India, China, Malay, indigenous groups, and other various countries. It is located in Southeast Asia neighboring Thailand, Indonesia, and Brunei.
The Malaysian government is making a push for education throughout their country. They want Malaysia to be known as a center of education and are making strides to do so. Because of this push, opportunities for teachers to teach in Malaysia are rapidly growing. Along with many school opportunities for English teachers, there are many fun things to do in Malaysia.
The capital, Kuala Lumpur, is of course the country's economic, financial and cultural center, as well as the hub of education. It is also possible to teach in other smaller cities such as Johor Bahru and Malacca.
Wherever you find yourself, you'll be having an exotic experience that a lot of teachers miss out on. Malaysia is full of sights and sounds and flavors, a feast for all the senses. With skyscrapers, temples, mountains, beaches, jungles, a variety of cuisines and an even more varied populace, Malaysia is a country of diversity that appeals to travelers of all kinds.
Food in Malaysia
With the people, being such a mix of different flavors themselves, naturally they each contribute to a cultural whole that is greater than the sum of its parts.
The culture of Malaysia is hard to define because it is so varied. This makes discovering it a delightful adventure.
The cuisine of Malaysia is indicative of the historical immigration patterns of its people; Malay, Chinese, Indian, Thai and Arabians being the major contributors.
As a result, you will find Chinese noodle shops side by side with Indian curry shops and kebab stands, and countless others.
The staples of Malay cuisine are, of course, noodles, rice and bread, but each with thousands of kinds of different preparations. Coconut milk, coriander, saffron, lemongrass, star anise, cloves, ginger and cardamom are just a few of the typical spices and herbs used to flavor the everyday dishes you'll encounter. Curries, stews and dips are typical fare, all served with roti, rice or noodles.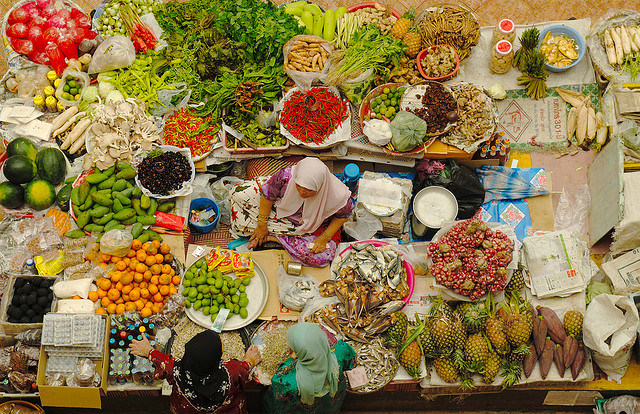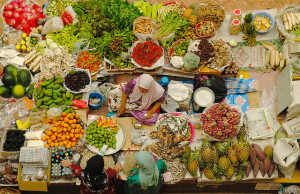 photo source: M M www.flickr.com
For the really authentic Malaysian classics, go where the locals go – the hawker stalls. They are notably cleaner and safer than similar street stalls in China or other Southeast Asian countries. Generally speaking, if you see locals eating at a stall, it's safe enough for you as well.
Click here to visit our job board and discover the opportunities in Malaysia and many other countries!
Credit – Eric T. Adams and the International Business Class at University of Northern Iowa.