Teach English in Vietnam
We have positions opening and closing in Vietnam throughout the year. Please keep an eye on our Job Board for up-to-the-minute information.
We update our Job Board daily.
Here is an additional page for resource information on teaching English in Hanoi.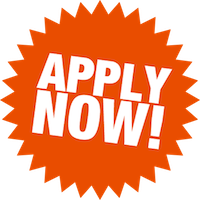 With its tropical weather, beautiful beaches and river systems, cultural heritage sites, and teeming cities, it's no wonder that Vietnam is a popular teaching destination for ESL teachers around the world.
Vietnam is home to some 83 million people. Southern Vietnam is covered with thick rainforest, complex river systems, a hot and humid tropical climate, and, of course, Ho Chi Minh City.
The north is known for its cooler climate, beautiful mountains and mountain villages, and colonial style architecture. The Vietnamese government has placed a strong emphasis on English language learning because of Vietnam's flourishing economy.
Reach To Teach's teaching positions in Vietnam give teachers plenty of opportunities to immerse themselves in Vietnamese culture. You can enjoy everything that Vietnam has to offer – food, culture, and language – while experiencing a rewarding career as an English teacher.
You'll enjoy a competitive monthly wage and a low cost of living. Coupled with a teaching position that offers free housing and flights, teachers in Vietnam can save money each month while experiencing the best that Vietnam and Southeast Asia have to offer.
English Teaching Jobs in Vietnam for TEFL-Qualified Teachers
We're looking for teachers that have a passion for teaching and a strong desire to learn as much as they can about this beautiful and diverse country.
Our teaching positions are predominantly in international schools and public schools in Hanoi, as well as other large cities in Vietnam. We're looking for K-12 educators that can teach a variety of subjects, including English, Math, Science, and Social Science.
Teaching experience is preferred, but not required. A 100-hour TEFL certificate is also required to meet government regulations for a work permit.
If you're looking for a change from your current job, teaching English in Vietnam could be the opportunity you've been looking for!
Typical Job Duties of an ESL Teacher in Vietnam
Your ESL job duties include:
Up to 24 classes per week (60 minute and 45 minute classes, depending on the age you are teaching)
Parent-teacher meetings and professional development days
Be responsible for providing a safe and fun learning environment for your students
Teach Monday through Friday from 7:45am to 4:45pm with one hour each day for lunch.
The Benefits of Teaching in Vietnam
$1,000USD+ per month
Free furnished housing or you can receive a monthly stipend for your own housing
Flight reimbursement
10.5 days of paid vacation plus national public holidays
Plus more depending on your experience, qualifications, and preference for location
Visa Requirements for English Teachers
Work permits are issued by the Vietnamese Department of Labor, Invalid, and Society. This is the only organization in Vietnam that has the authority to issue work permits to foreign workers. Work permits are valid for three years.
Your employer will assist you in obtaining a visa and work permit.
You must have a full BA, an internationally recognized TEFL certificate, and police clearance from your home country to teach legally in Vietnam.