Teach English in Hanoi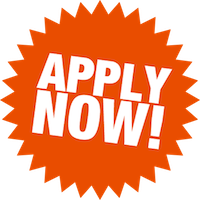 Do you want to teach English in Hanoi? Reach To Teach has some terrific opportunities in Hanoi for experience and new ESL teachers.
Hanoi is a city filled with friendly local people, excellent healthy street food and dripping in culture. From its old traditional streets filled with a bustling flow of traffic, to its lakes and museums you will not be left without something to do.
Hanoi truly is a unique city where you can enjoy a strong east Asian culture in a diverse and growing city that is just a short journey away from places such as Lao, Thailand, and Cambodia.
Requirements To Teach English in Hanoi:
Bachelors Degree
Commit to an 11 month contract
Teaching experience (preferred)
100-hour TEFL certificate
Clear criminal background check
Teach in Hanoi: Snapshot
Hanoi is the national capital of Vietnam.
Hanoi is home to an estimated 2.6 million people in urban districts and 6.5 million in the metropolitan jurisdiction and continues to grow by around 3.5% per year.
The city of Hanoi lies to the right of the Red River and is 120km (75miles) west of the city of Hai Pong and 1,760 km (1,090 miles north of Ho Chi Minh City.
In October 2010 the city officially marked its 1000 years since its establishment and built the 4km long Hanoi Ceramic Mosaic Mural to mark the occasion.
Food in Hanoi
Vietnamese cuisine relies on a combination of fresh herbs, spices and vegetables, balanced with meat and minimal oil earning it the well deserved title of one of the healthiest cuisines worldwide. Hanoi is most popularly known for its Phở dishes; the two big ones being Phở Bò (beef) or Phở Gà (Chicken). For the more adventurous there are meats that aren't conventionally eaten in the west, such as snake and dog, as well as processed ant-eggs which are considered a delicacy.
Transport in Hanoi
Getting in to Hanoi is not difficult, as the Noi Bai International Airport is situated 40km (25 miles) north of Hanoi you can easily make it in from there by bus or taxi.
Once in Hanoi you have a number of options for getting around. Originally the trusted bicycle was the main means of getting around the city, but as years have passed the motorcycle/scooter has overtaken the bicycle which now sees the city with congested roads.
In view of this the local government has tried to increase the ease of access to public transport. Public buses run on a number of popular routes around the city and the fares are very cheap.
If you are travelling alone then you also have the option of a "xe ôm" which means "hug vehicle". This is basically an unofficial unregulated motorbike taxi. Be warned that if you opt to use one then it is expected that you barter the price. You can find these easily, usually people at the roadside holding signs saying "xe ôm" or from people shouting "xe ôm' to passersby.
Weather in Hanoi
The climate in Hanoi is based upon a subtropical one with a lot of precipitation. In the summer you can expect a hot and humid atmosphere and by winter the city is relatively cold and dry (by local standards). The summer months go from May through to September and receive the most amount of rainfall year round.  Winter runs from November to March and are dry to begin with but as it moves closer to spring in April there will be more rain.
Don't Miss
Hanoi is a cultural center for Vietnam, despite its history in wars and there are still many relics and landmarks standing today. The city of Hanoi has been the capital for near 1000 years and in this time it has become well known for its flourishing culture and interesting monuments.
The Old Quarter
If you are really looking for the heart of Hanoi, then this is the place to go. The area reflects how Hanoi first was; from the street layout to the architecture used it is all original. You can find this area near Hoàn Kiếm Lake and you can wonder around the streets and back alleys to get a feel for how Hanoi once was.
In the beginning of the 20th century there were only around 36 streets with merchants selling their wares from their homes. You could walk through the streets and find such treasures as jewelry and silks. The Old Quarter today still sees these old trades but there are also great places to eat and drink, as well as a night market to check out.
Museums
If you are a true culture vulture then Hanoi is definitely the place for you. Hanoi is host to a vast amount of Museums for all kinds of history. So no matter what aspect of its rich history floats your boat there will be a museum there to peak your interest. If you're interested in learning about the Vietnam War head to The Army Museum (Bảo Tàng Quân Đội) for a complete history. The museum covers over two millennium of warfare in Vietnam and it is spread out over four buildings.
The Air Force Museum (Bảo Tàng Không Quân) also offers an interesting perspective on warfare in Vietnam.
If the history of Vietnam sparks your interest head to the National Museum of Vietnamese History (Bảo tàng Lịch sử Việt Nam). Here you can find a collection of artifacts and antiques that the museum has been collecting for over 1,000 years. It's five minutes away from the Museum of the Vietnamese Revolution (Bảo tàng Cách mạng Việt Nam) where you can learn about the Vietnamese and their struggles with France and America. 
Other places of interest are the Temple of Literature (Văn Miếu), the Fine Arts Museum (Bảo Tàng Mỹ Thuật), the Museum of Ethnology, (Bao Tang Dan Toc Hoc Viet Nam) and the One-Pillar Pagoda.
Lakes
One thing that Hanoi is well known for is its selection of scenic lakes. Hanoi is built between rivers and on lowland so it is not surprising that many lakes can be found here; Hanoi is sometimes referred to as the city of lakes.
All of the lakes offer beautiful landscapes to look upon. Some of the more popular lakes offer features such as great areas to jog through, bicycle tracks, swanboat hire, and some of the best views of the cityscapes.
Ha Long Bay Day Trip
Living in Hanoi?
Then you are absolutely going to want to take the day trip out to Ha Long Bay, a collection of monolithic limestone islands jutting up out of the rich turquoise waters to create what looks like a dragon submerged in the waters; Ha Long Bay actually means "descending dragon bay" and is a UNESCO World Heritage Site.
A number of these island are actually hollow in the middle, creating fantastic caves to explore, there is even an island that has a secret cave that you can row through on a canoe at low tide, and then stay in the center of the island overnight until the tide is low once again.
Alternatively why not stay on one of the floating accommodations, small rooms bobbing along on the water beneath the stars can be yours for the night. It truly is a magical place.
Hanoi Cooking Classes
So you are in Hanoi, you have sampled just about everything your taste buds have been asking you for, so why not go one better and learn how to cook these amazingly aromatic dishes that you have been gorging on for the last few months? There are a number of cooking schools around Hanoi that will teach you just this