Blog Round-up – Our Favorite Teacher Blogs of September 2012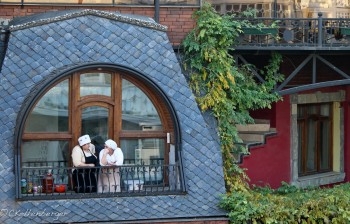 We're proud to say that the RTT teacher community is growing quickly and we're now at the point where we're going to start doing a monthly round-up of our favorite teacher blogs. Here are our favorite posts for September. 
In Taiwan…
Heather Richie writes about her adventure to Wulai in Northern Taiwan during Taiwan's Ghost Festival in August on her travel blog Half A World Away
Samantha Baker writes an interesting and entertaining post about some of the things she hasn't had a chance to do in Taiwan in the past year. Make sure you read the rest of her blog, though. This woman has been everywhere in Taiwan.
From Chicago Meets Asia, a post on Chinese: The More You Know The More You Don't Know.
Meanwhile, in China…
Courtney Cruzan writes a wonderful blog on her teaching adventures in Ningbo, China. This month's post is on her travels to Linhai, An Ancient Modern Oasis in Zhejiang Province.
An ESL teacher in Korea writes some survival Tips for Reverse Culture Shock on Margaret Tries Being.
Andrea Moran, a teacher living in Northern Patagonia, Chile, takes a vacation through desert sun and cliff roads in Arica, Chile, just twelve miles from the Peruvian border.
Wander Georgia visits Skhalta Monastery in Georgia, Eastern Europe.
Do you have a blog? If you'd like to see one of your posts featured here and in the RTT Monthly newsletter, please send your blog address to Carrie@ReachToTeachRecruiting.com. We'd love to hear from you!