Reach to Teach May Event: Thai Beer House and KTV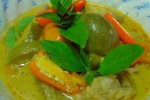 All you can eat, all you can drink and all you can sing! We're partying Taiwanese style!
Come join us on Saturday 7th May for some Taiwanese inspired fun. Food and drink at the Beer house followed by KTV. So arrive on an empty stomach ready to be filled with food and beer, warm up your vocal chords ready to impress us with your karaoke skills and keep Sunday reserved ready for a hangover!
Details:
Date: Saturday 7th May
Time: Meet 7.30pm at Nanjing East Road station, (only 1 exit) before making the short walk to the restaurant .Our table is reserved for 8pm
Place: Thai Beer house: Nanjing East Road, Section 3, Lane 256, Number 26.
Cost: 199NT for three hours of all you can drink! Food is also pretty cheap, so roughly 600 NT for food and drink. Plus a little extra for KTV.
If you are interested please send me a quick email Lisa@reachtoteachrecruiting.com
Thanks guys!
Here's the link to the restaurant:  http://0227526142.web66.com.tw/