Teach and Learn in Georgia Program!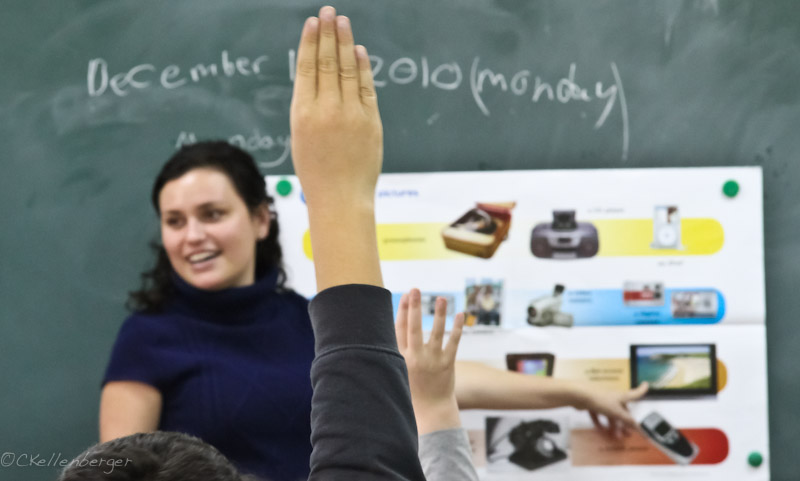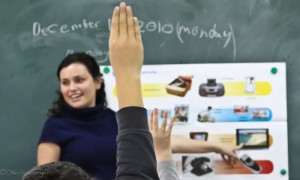 "გამარჯობა (gamarjoba) is Georgian way to say "hello."  I have officially learned my first word in Georgian upon my arrival in Tbilisi, the capital and largest city of Georgia.  I am officially in the process of becoming a Teach and Learn in Georgia -(TLG) English language teacher.
Saying goodbye is never fun, so I won't dwell too long on the multiple, heart wrenching "goodbyes" I made today. But to go on a grand adventure, I have to leave my friends and my family that I love dearly behind to make room for all the new friends and the experiences I will have over the next eight or so months."  – Mary Kate Kimiecik, August 30, 2010- an American volunteer teacher in the Republic of Georgia.
Are you on a quest for a volunteer teaching experience in a stunning Eurasian country that will stretch you beyond your wildest dreams and enable you to experience a foreign culture in a first-hand "where the rubber hits the road" sort of manner? Are you considering teaching as a future career? Are you thinking of taking a gap year?  Do you love to travel?  Are you looking for adventure?
If your answered yes to any of these questions then the "Teach and Learn with Georgia (TLG)" program through Reach to Teach and the Ministry of Education and Science of Georgia is for you!
The initiative, "Teach and Learn with Georgia," is the brainchild of Georgia's staunchly pro-Western president, Mikheil Saakashvili.  The Project's prime goal is to recruit 1,000 native English speakers who will be willing to help Georgian students learn the English language for the years of 2010-2011.
If you volunteer for TLG, you become part of the team, and we (Reach to Teach and TLG) look after our team members. That's why your travel costs will be fully covered, and you will get a return ticket for a two-week vacation home. All volunteers get free medical insurance for the duration of their stay in Georgia, a generous monthly stipend and a comfortable home stay with a Georgian host family.
If you teach and learn with Georgia, not only will you gain months of professional, practical teaching experience, you'll also receive a personal letter of recommendation from the president of Georgia—and there aren't many jobs where you get a reference like that. In short, if you want a rewarding, unforgettable experience that will make a real lasting difference, then you should consider our Georgia program!
Quotes taken from http://mkisteachingingeorgia.blogspot.com/