RTT March Event: Day trip to Jiufen.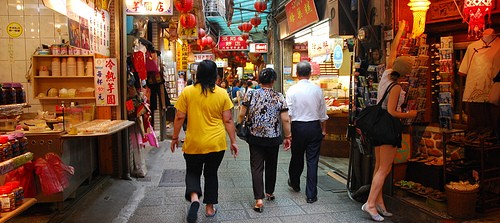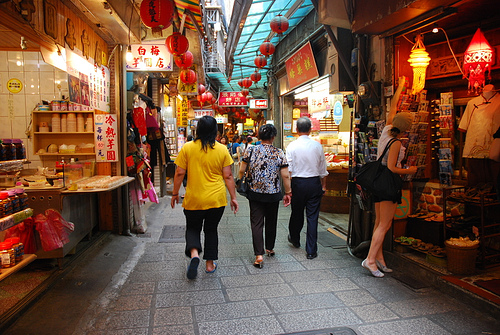 Taipei 101, stinky tofu, Shilin night market, Elephant mountain, CKS Memorial Hall, snake alley, Maokong Gondola, Beitou hot springs…
This is probably a familiar lineup for most of you. A home made list of things to do, eat, see, visit and experience whilst in Taipei. Having been here for six months now, I am slowly but surely working my way through my list and thought that since I know many of you have similar checklists then we should dust off our back-packs and get together to do some exploring.
All of the previous Reach to Teach events which I have been involved with have all centered around sitting inside, eating and drinking. Now I know there's nothing wrong with that, however I think it's about time we ventured out of the city to experience Taiwan instead of just Taiwan beer!
So, we're off for a day trip to Jiufen up in the north of Taipei County. Admittedly Jiufen was not on my list. In fact, I had never even heard of this place until we joined friends who took us on a day trip. The weather was awful and I was even forced to invest in a plastic raincoat cape (aka a tourist cape) however, not even the bitter cold and non-stop rain could take away from the magic of this place. I can't wait to go back!
Jiufen is home to the Gold ecological mining town; a whole town built up in the mountains by the Japanese during the colonial era, to house its gold mining workers. Visiting the town is like stepping back in time and you can't help but be taken in by the magic of it all, with its historical buildings and breath-taking views of the sea and surrounding mountains. (One of which we'll be climbing up!)
After an afternoon spent up in the mining town we will then take the bus down the mountain (an experience in itself!) to the more famous tourist-hot spot: Jiufen Old Street. I've often heard people say: "Once you've seen one night market you've seen them all." I challenge them to visit Jiufen old street and its bustling market stalls, as this place is unique, and certainly unlike any night market I have ever been to.
A small alley tucked away at the bottom of a street, high up in the mountains, in the middle of nowhere, a very unlikely setting for this bustling, beautiful street bursting with charm and character. It's like walking through the wardrobe and into Narnia! The small windy street is home to an array of foods, gifts, smells, tea shops, restaurants and best of all- no McDonalds or Starbucks! Although the street has become a tourist hot-spot it has still managed to retain its authentic charm and I am sure that you
Plan of attack:
Date: Sunday 13th March
Meet:  12.00pm Fuxing station to get the bus direct to Jiufen (1 hour journey)
Do: Gold ecological mining town
Walk up the mountain to the temple (Not a challenging hike, just a walk. Should take us less than an hour to get up and down!)
Bus to Jiufen Old Street.
Graze and drink at the market stalls as we wander through the street.
Bus back to Fuxing (arriving at around 6pm-7pm)
Cost: Travel there and back should come to around 300NT