Blogger Anna Jen Writes About Train Travel in Vietnam

Meet our latest travel blogger Anna Jen who has shared some of her experiences with us traveling around SouthEast Asia. Here she gives us some insight into long distance travel between countries and beautiful scenery.
Part I: Baguettes, baguettes!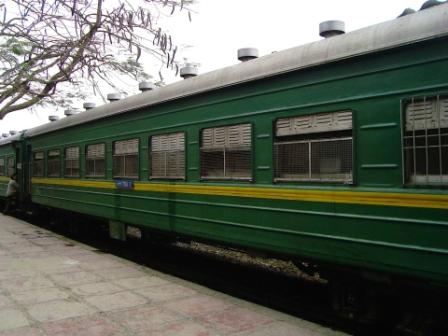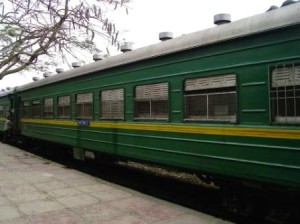 The longest train ride of my life took place after walking across the border from Hekou, China to Lao Cai, Vietnam. The fact that I had just traveled on a sleeper bus, where sleep was nowhere to be found, from Kunming to the Chinese border and was exhausted probably did contribute to the ride that seemed to take forever.
Let me explain. Lao Cai is 157.79 miles from Vietnam's capital city of Hanoi. That's roughly a two and a half hour trip by car, maybe three or four hours at the most. Not too bad, right? Except the train took twelve hours to go that distance. Maybe it's because the Soviet-era train stopped at every little makeshift platform at every little village in the Vietnamese countryside. Or maybe it's because the pace of the train was extremely slow. Like I could have probably run faster than the speed it was going.
After we boarded and took our seats, a few high school aged looking kids ran up and down the aisles yelling "baguettes, baguettes!", an example of one of the only traces left of French influence in the country. They managed to hop off the train right as it started rolling away. This occurred at other stops as well.
About 6 hours in, I decided to stand at the back of the train car at an open window and watch the scenery go by. The breathtaking countryside made the twelve hours more bearable. Little villages surrounded by miles and miles of rice fields, locals in pointed hats working in the fields. Misty clouds hanging above lush, green mountains.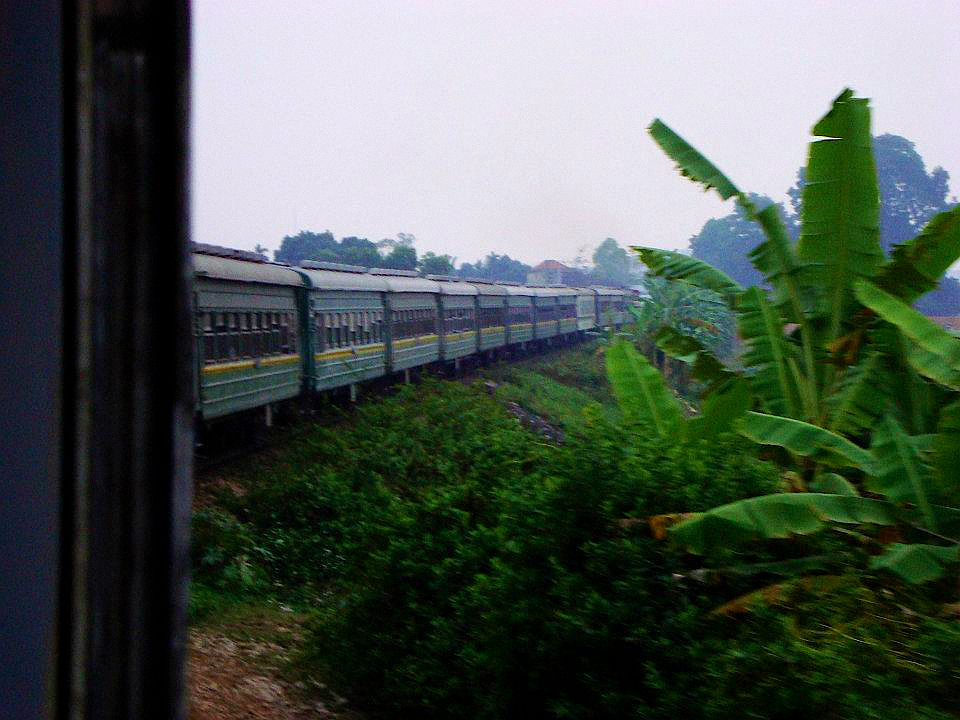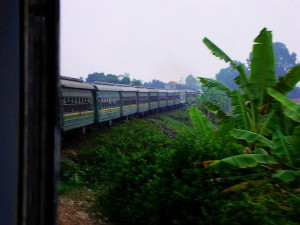 A glimpse of real Vietnam before taking on the motor infested streets of the big city.
Anna is an adventurous, creative, travel enthusiast who recently spent two and a half wonderful years living, working, and traveling around Asia. She really likes to explore a country, meet people, and find what makes a place beautiful and unique, while documenting it in words and pictures. Other interests include sports, coffee, running, good books, sunshine, pizza, and spending as much time as possible in the Great Outdoors. She's currently working at a non-profit in Oregon, researching grad schools, and dreaming about her next trip abroad. Check out her blog at www.globalnomadanna.wordpress.com.