Neighborhoods In Singapore

Singapore is an adult playground. The city is split into a number of different unique neighborhoods for you to enjoy. Since the cities two main hobbies are food and shopping, the following neighborhoods are my perfect suggestions for those looking for a foodie and shopper's paradise.

1.Tiong Bahru
In Tiong Bahru café and bakery options are endless. If you find yourself here be sure to check out the renowned Tiong Bahru bakery, Whisk, Plain Vanilla Bakery and The Orange Thimble. Café hopping is a thing in Singapore, and the cappuccinos are so, so good here.
Walk around to look at one-off shops and venture through the historic sections to read about the history and gentrification of the area. These signs and snippets of information are available throughout downtown Tiong Bahru.
2.Clarke Quay
Be sure to visit during the day to walk along the Singapore River and see the G- Max Reverse Bungy ride. For the thrill seekers out there this is something to definitely try.
At night, Clarke Quay is one of the nightlife hubs in Singapore. Nestled under giant umbrella fixtures, bars and clubs entice people by blasting air conditioning, serving drink specials, and providing loud music. It is also family friendly area with fun fountains and riverside restaurants.
3. Orchard
A shopper's paradise. Many malls are connected underground, and when you get above ground, it can feel like walking around Times Square on a busy weekend.
Orchard Road has every shop that one would need, both high end and budget. Any western items that one needs, maybe from Lush or The Gap, will be found on Orchard. While it can be overwhelming with people and brightly lit at night, it is definitely worth visiting.
4.East Coast Road/ Joo Chiat Road
Visit this section of town for brightly colored unique shops, quintessential ceramic stores, and my favorite deli in Singapore: Simply Eden.
This is a great part of town to take photographs and to find unique gifts.
5. Tanjong Pagar/ Chinatown
Tanjong Pagar has the typical things you will find in Chinatown, the streets lined with Korean restaurants and KTV Karaoke Bars.
On the other hand, Chinatown is a huge tourist area. Even though some shops and restaurants cater to that experience, the buzz and culture in Chinatown should not be missed.  Masjid Jamae is a mosque that is both beautiful and a must-see. Seeing the interconnection of cultures also shows how multicultural Singapore is.
For a more authentic dining experience, visit the Maxwell Food Hawker (it's an orange building) for good food at a decent price. Tian Tian Chicken Rice is endorsed by Anthony Bourdain (go on a weekday evening to avoid the line),  Ye Lai Xiang for western barbecue,  B Salad Kitchen for salads with homemade dressing, or Jefu for ramen.
Club Street, near Chinatown, is exactly what it sounds like: a row of bars and clubs. They put out tables and chairs on the street, and it's always buzzing at night.
6.Little India
Rows and rows of pop-up markets, food stalls, and sit-down restaurants. The smell of jasmine and citrus in the air. The colorful decorations and bright gold jewelry with the smell of henna lingering in the air. Little India is another cultural hub that feels like you've just left Singapore and stepped into a market in India.
Once again, the food is incredible. A vegetarian restaurant, Gokul, is so good that I couldn't believe that our dishes were made without meat.
 7.Arab Street/ Haji & Bali Lane
Located right off the Bugis MRT, this also feels like a different world. Go to Arab Street for pita and hummus, or walk over to the small street, Haji Lane, for one-off shops and lots of food options: Mexican, pizza, sandwiches, burgers, etc. Great for when you are craving a taste of home.
This is a starter list of places to see and there is so much more that Singapore has to offer!
ABOUT THE AUTHOR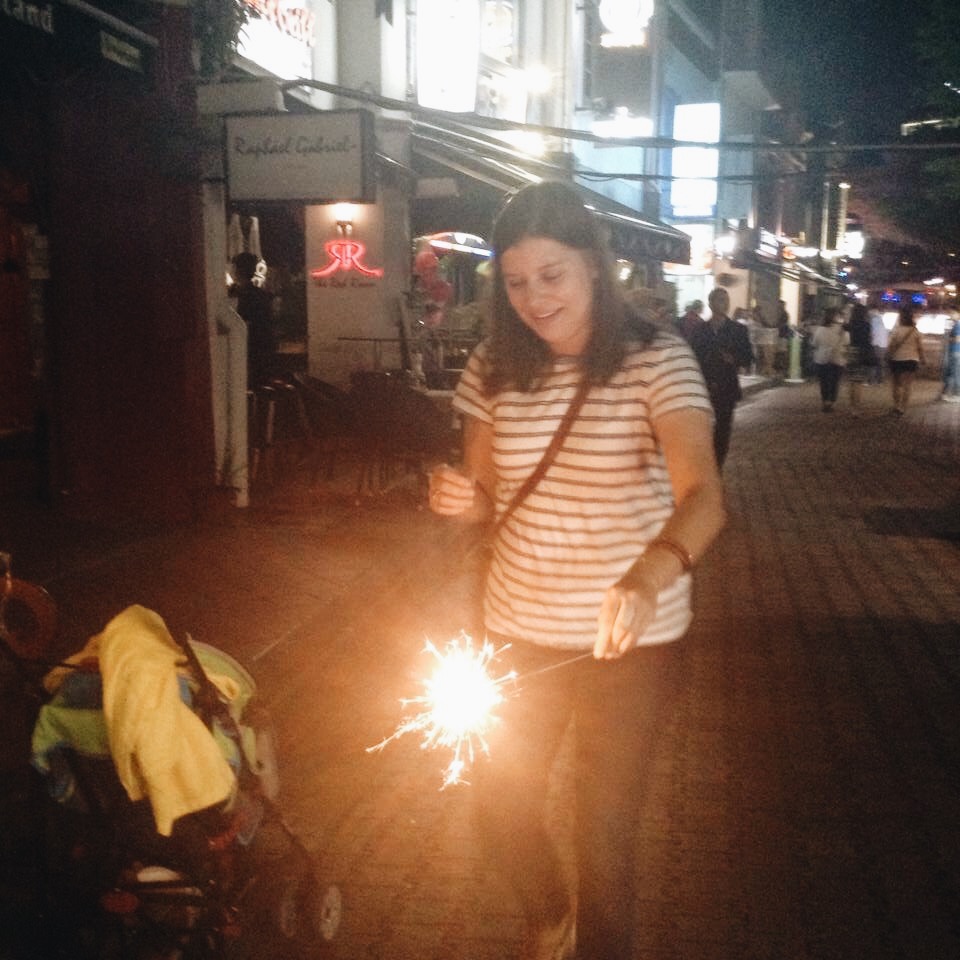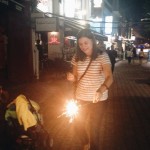 Sara is our Singapore expert. Sara grew up on a small island in New Jersey, in the United States. She spent five years teaching English at a public high school before deciding to move to Singapore, a small island-state. This is her first time abroad and in Asia, so Sara is a newbie expat. Follow along as she experiences a new culture and explores Southeast Asia. She blogs at Sara in Singapore and you can find photos of Singapore and her travels on her Instagram @smoult.