Teach English in Borjomi, Georgia
Now Accepting Applications for English Teaching Jobs in Borjomi, Georgia!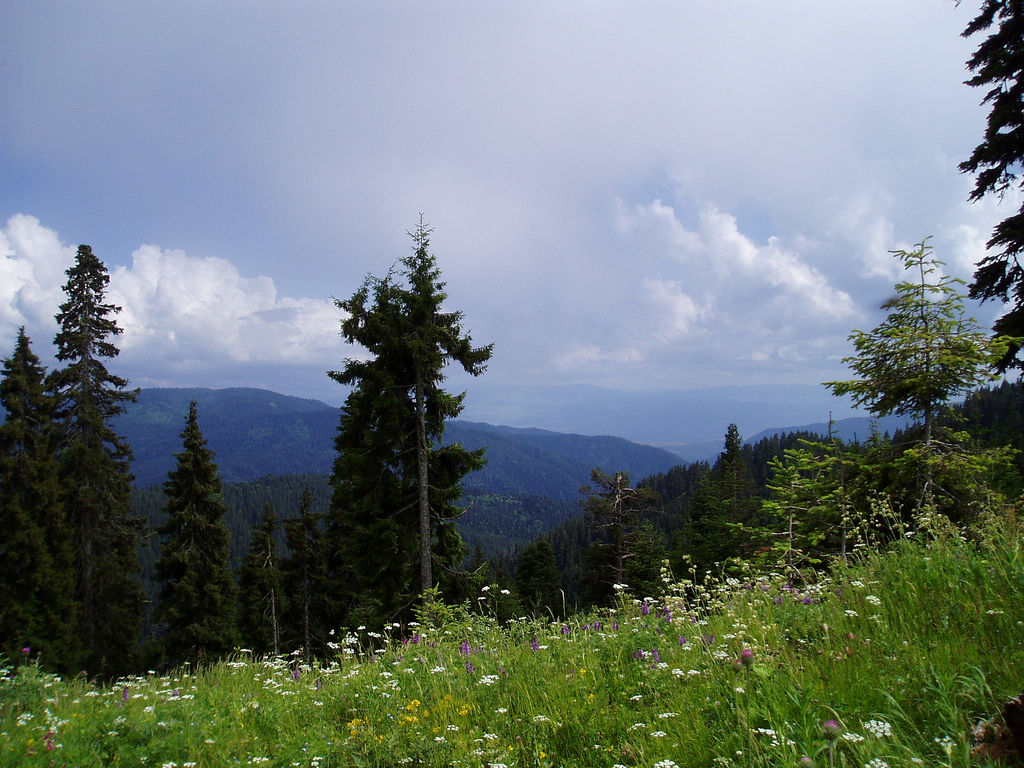 Located in the Samtskhe-Javakheti Region in southern Georgia, the 14,500 population town of Borjomi is a remote location famous for its beauty and for its healing mineral water.  If you're looking for a break from the fast-paced city life, then Borjomi is the perfect place to teach English in Georgia.
Although Borjomi has a long history, it was a relatively small town until fairly recently.  During the Middle Ages, the town of Borjomi was located at the strategic crossroads of routes to Georgia's eastern, western, and southern provinces.  Numerous forts were raised near the town to guard the crossroads.  Of those forts, three still stand nearby.  The town was later owned by a Georgian noble family.  What finally put Borjomi on the map, and led to its development, was the discovery of its now-famous mineral springs.
Borjomi's Mineral Springs
Despite its former strategic importance and its natural beauty, Borjomi is best known for one thing: mineral springs.  These springs were discovered thousands of years ago; stone baths have been found in Borjomi dating back to 1,000AD.
It wasn't until the 1820s, though, that the springs were rediscovered.  Soldiers accommodated in Borjumi stumbled across a mineral spring in the nearby forest.  They brought the water back to their Colonol, who quickly became convinced that the water had helped his stomach disease.   Borjomi's water quickly became famous throughout Russia.  Tsars were fond of drinking it, and one tsar is reported to have sent his daughter to Borjomi's springs to cure her disease.
The popularity of the mineral water brought rapid development to the small town.  In 1850, the Park of Mineral Water was created.  Borjomi's first bottling factory was built a few years later.  The industry of bottling and exporting the mineral water grew in importance, and brought with it an increase in population.  The construction of a railroad made the previously long and treacherous journey to Borjomi easier for those wanting to soak in the mineral springs themselves.
Currently, Borjomi is a popular destination.  Tourists come from all over to see the natural beauty of the town and its surroundings, as well as to soak in the natural springs.  Borjomi's water is, even today, an important export of Georgia.
Do and See in Borjomi
Borjomi has a lot to offer for someone teaching English in Georgia.  Within the town, the top attraction is the Mineral Water Park.  In this scenic park, you can stroll through the forests and find natural mineral springs so fresh that you can drink right out of them.  The park also has pools of natural mineral water to soak and swim in.
Borjomi is also the home of an ecologically themed amusement park, if you're in the mood to while away an afternoon on roller-coasters.
With Borjomi Khargauli National Park right at Borjomi's doorstep, it's easy to get out for the weekend for some hiking, camping, rafting, horseback riding, or bird watching.  The park itself is one of the largest national park in Europe.  It's a popular tourist destination, making it easy to find transportation, guided tours, or accommodation if you need them.   The town itself is located inside of the Borjomi Gorge, a massive canyon carved out by the Mtkvari River, and is surrounded by the natural beauty of the forest-covered canyon.
Borjomi is also a great starting-off point for seeing the Samtskhe-Javakheti region.  Within this region are the famous cave monasteries of Vardzia and Vanis Kvabebi.  Each of these monasteries is a virtual city in its own right, with churches, halls, and living quarters carved right into the cliffs.  The Samtskhe-Javakheti region is also home to Khertvisi Fortress, one of the oldest fortresses in Georgia, as well as the famous Sapara Monastery.
With stunning scenery around every turn, Borjomi is the perfect place to experience Georgia's natural beauty.  It's also the perfect place to have easy access to some fantastic hiking, rafting, skiing, and camping in the national park.
If you're interested in seeing Borjomi, or one of Georgia's other cities, you might consider applying for one of our volunteer teaching positions in Georgia. These positions start year-round and include free room and board with a Georgian host family, a fully paid round-trip flight to Georgia, as well as a monthly stipend. Visit our Teach in Georgia page for more information on this incredible program and stunning country in Eastern Europe.
Please share!