Teach English in Georgia
The Reach To Teach Georgia program is CLOSED. 
The program has been closed since Fall 2012
due to cutbacks within the Georgian Ministry of Education. 
With that said, we have kept our program pages as is, partially to support the Georgian Ministry of Education and partially to provide our readers with additional information about this beautiful Eastern European country bordering the Black Sea. Georgia is a country of stunning scenery and windswept mountainous terrain, ancient hillside castles and churches, cobblestone streets, and friendly locals.
By bring fluent English speakers from around the world to the country of Georgia, TLG is working to improve English proficiency and expand Georgia's global presence.  The program also aims to create opportunities for cultural exchange, both within the classroom and within Georgian communities.
Have a read through our Georgian Country Guide for more information on the following subjects:
Weather in the Republic of Georgia
Housing in the Republic of Georgia
Transportation in the Republic of Georgia
Phones in the Republic of Georgia
Internet in the Republic of Georgia
Banking in the Republic of Georgia
Medical services in the Republic of Georgia
Foreign embassies in the Republic of Georgia
Religion in the Republic of Georgia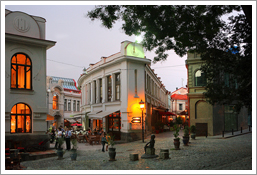 Modern city of Tbilisi
IS GEORGIA A SAFE PLACE TO TRAVEL THROUGH?
Absolutely! The crime rate in Georgia is very low. In fact, the crime rate in Georgia is lower than that of the United States, Canada, Britain, Germany and France. View this chart for details: Crime rate statistics.
REACH TO TEACH GEORGIA TEACHER INTERVIEWS 
We have a number of teacher interviews for you to peruse if you're interested in learning more about what it's like to live and teach English in the Republic of Georgia.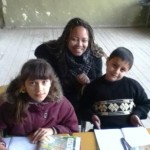 Britney Pace – Britney is a Reach To Teach teacher in the Republic of Georgia. She is a graduate from Florida State University in Tallahassee, Florida, however she was born and raised in Miami, Florida. Britney received her degree in International Affairs with a minor in Japanese.
The best advice I could give any teacher wanting to teach English in Georgia is to just go with an open mind, and a willingness to give all you have to your students because a lot of them do not have much and for many of them what you as a native English speaker have they want and need and they are willing to listen and learn.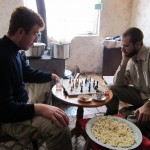 Isaac Gregson – Isaac Gregson grew up on the coast of North Carolina in the United States. He taught in a village called Dandalo in the Adjara region of Georgia, Eastern Europe in 2012.
Village life is simple but blessed. The people's hospitality is beyond describable. Folks go out of their way, time and again; they offer food, they are patient when I speak in Georgian, and I always get plenty of warm smiles and laughs.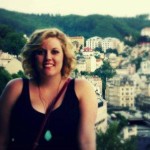 Liane Nichols – Liane taught with Georgia's Teach and Learn with Georgia program (TLG) from July 2012 through to December 2012. Here, she shares her story on what it was like teaching English in Georgia, Eastern Europe.
Georgia has only recently been seen as a tourist destination. It's incredible to witness a country that many Westerners still barely know anything about. Most places have yet to be tainted with increased tourism or tourist traps.  The people are still friendly towards tourists and the hospitality is very welcoming.
WHERE SHOULD I GO IN GEORGIA?
Teachers can be found all over Georgia: in the high mountain villages of the Caucasus Mountains, in the beautiful seaside town of Batumi, and the modern capital city of Tbilisi. Your time in Georgia can be tailor-made and the possibilities are endless! We have created guides on the most popular teaching destinations in the Republic of Georgia.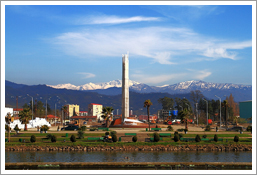 Finally, if you're interested in knowing how to pack for your trip to Georgia, please visit our handy packing guide for Georgia for information.
The skills you learn as a volunteer teacher in Georgia, whether you're just out of college, in the middle of your career, or retired, are skills that will help to enhance your marketability with potential employers. You'll not only gain valuable teaching experience in the classroom, but you'll also be living in a country the rest of the world knows very little about! The personal and professional rewards that you experience while teaching English in Georgia will last a lifetime!
Volunteering isn't just about giving back to a community that needs our help in improving the quality of education. The TLG program is about a cross-cultural exchange of ideas, culture, customs, beliefs and values for every side that is involved. You'll learn about traditional Georgian culture and lifestyle, and as a representative of your country, you'll also be sharing your own culture and customs with the Georgian students and families that you come in contact with.
Learn more about teaching English in Georgia on our FAQ page, which provides additional information for ESL teachers.
If you liked this article, please share!