Teaching English in Abu Dhabi – FAQs
Frequently Asked Questions – Updated June 2014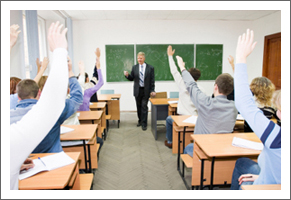 We have attempted to cover as much as possible in our Frequently Asked Questions. If you feel that there is information missing from this page, please feel free to mail your suggestions to info@reachtoteachrecruiting.com.
Useful Advice
Your RTT recruiter will send you copies of the documents that you're expected to sign when you arrive in the UAE. Never sign anything that your recruiter hasn't seen.
Never sign anything on the spot, no matter how much you are being asked to.
Make sure you sign a copy of your contract in Arabic and in English. Be sure to check the Arabic translation before you sign your contract, as the Arabic version is legally binding if there is a dispute.
Bring extra copies of passport sized photos. It's not uncommon to go through at least a dozen photos, which will be used on documents that are related to your visa application, ID cards, and personal files.
All employment offers in Abu Dhabi are subject to your employer obtaining the proper labor visa from the Ministry of Labor in the UAE and a residence card from the Immigration Department of the UAE. These documents also depend on you being able to pass your government medical exam.
Please share!