A 'How To' Guide To Volunteering In Vietnam

Leanne McNulty, our Volunteering Abroad expert with Reach To Teach, is back once again with another guide. This one focuses on how to volunteer in Vietnam. Leanne is currently living and volunteering in Saigon. Here she provides a wealth of information to cover all aspects of your time volunteering in Vietnam, from where best to stay to what to get involved in.
The Facts
Capital city: Hanoi
Largest City: Ho Chi Minh City (Saigon)
Language: Vietnamese
Population: 90mil approx
Currency: Dong (VND), although US dollars are accepted in some tourist areas.
Calling code: +84
Driving side: Right
Before you go
Raise some money
You are going to want to fund your travels and time spent in Vietnam, this involves transportation, food, accommodation etc. To do this you are going to need some money, there are a number of ways you can cut your costs before volunteering abroad. You can also look into raising money to fund your trip.
Get a Police Record Check
If you are going to be working with children at all, you will need to be properly vetted. If the organization you will be working with hasn't asked you to get one, you should be asking yourself why they don't take more care in vetting volunteers. It is an immediate red flag. If you have decided to arrive in Vietnam and find a placement once you are there, then you will most likely be asked for one when you find a charity. These are mostly very easy to get. You just go to your local police station, fill out a form, pay a small admin fee and wait for them to mail you the document. They can be a little harder to get once you are already out of the country. Usually they are valid for a year, but you may want to double check the details for your own country.
Flights
Depending on where you fly from, you will have different airlines to choose from. Ho Chi Minh City has a big international airport which lots of airlines fly into. If you are headed north, you will want to fly to Hanoi, but this is a smaller airport. However, domestic flights with VietJetAir are very cheap and frequent and it is easy to get from one to another. Alternatively, you can land in Bangkok, Thailand and take a connecting to Vietnam from there. Skyscanner is my favorite flight finder, and it even has an app for iOS where you can search, track and even book flights.
Where to go?
Ho Chi Minh City, or Saigon as it is known locally, is the biggest city in Vietnam with a population of around 9 million and there are many, many people in need here. The rapid growth of the city, and the growing gap between rich and poor means that there are many, many people here living below the poverty line and in need of support.
Hanoi is the capital and second biggest city with 6.5 million people and has similar economic problems to Saigon. In terms of your free time and where you may be more comfortable living, the cities each have quite a lot to offer. Saigon tourist attractions include the Notre Dame Cathedral, the Cu Chi tunnels, the Mekong Delta and many museums, some being the War Remnants Museum, the Reunification Palace museum and Ho Chi Minh City museum.
Hanoi is famed for Halong Bay and Sapa tours, which are each a couple of hours away but absolute must-see's in South East Asia! Vietnam is a stunning country steeped in history, and no matter where you are based, there will be many things for you to do and see when you have free time.
When to go
Vietnam is a long thin country and the weather varies quite a bit from North to South. The Vietnam Travel Guide is excellent and covers the North, Center and South areas and what to expect year round.
When you are there
Food
As a pescetarian, I am finding it a little harder to enjoy all the local treats, particularly the great street food, because they put pork in EVERYTHING! That being said, there are plenty of vegetarian and vegan friendly restaurants. Another app I use to find vegetarian restaurants is Happy Cow
Some of my favorite Vietnamese dishes:
Banh Mi– a baguette with meat or cheeses, salad, chili's and lots of coriander.
Pho– Vietnamese noodle soup, usually with beef or chicken.
Fresh Spring Rolls– the most popular fillings are carrot, coriander, shrimp and pork and rice noodle wrapped in thin rice paper and served with delicious dipping sauce. You can also find vegetarian versions in a lot of restaurants.
Snails– yep, they are surprisingly delicious and make a great beer snack!
Grilled fish with chili oil and rice – usually served with salad
They also have lots of Japanese, Korean, Thai and western options and if you are really missing home, KFC and Burger King are here too!
Transport
Taxi- I use taxi's at night and when going to and from the airport. The best companies to use are VinaSun and Maih Linh. They will always use the meter and are very professional.
Cyclo- great for a little city tour, especially if you want to take some photos
Motorbike taxis- these are a cheaper option than a taxi and usually just as reliable. However, I don't use them at night, and many tend to be drinking all day!
Bicycle-I bought a second hand bicycle for just 750000vnd ($35) and use it all the time. Now that the weather is mostly sunny (October/November), it is perfect.
Accomodation
In some cases, your volunteer program may provide accommodation. If not, hostels are very cheap. A bed in a dormitory is usually $6 per night and a private room will cost between $12 and $17.
Chi's café and Guesthouse: I stayed here in a private room for $15. They have a restaurant downstairs with lots of western options. They also have motorbikes for hire and can help you book trips.
Tuan Anh Hostel, 103 Bui Vien st, Dist 1: This is where I spent most of my time. I stayed in a 6 bed dorm, for $6 a night. It is clean, spacious and the staff are very friendly. They offer breakfast between 7:00 am and 10:00 am for just $2 and allowed me to park my bicycle in the reception area. They also have a great laundry service, $1 per kilo!!
Both of these options are located in Bui Vien St, District one which is the main backpacker area. I like it here because it is convenient and I like the hustle and bustle but it is equally easy to find nice accommodation in the other districts.
 Main areas of volunteer work
Agent Orange – There is a huge number of children affected by Agent Orange, which was used by the US army in the Vietnam war and has had devastating effects and still are in need of volunteers today.
Street Kids – Many children run away from home to escape violence and abuse, some are orphans and they roam the streets shining shoes or worse. These are some of Vietnam's most vulnerable people and there are lots of organisations offering a safe place to stay and vocational training to get these kids off the streets.
English classes/teaching support – Many families cannot afford to send their kids to school. Even though the fees are small, even that is a stretch for the poorer families of Vietnam. Some small schools run by volunteers, and with minimal government funding have been set up to provide basic Vietnamese and English lesson for these children. Many are underfunded and lack resources but are a fantastic place to volunteer as the children really enjoy school and appreciate anything you can give them!
Keeping in touch
You can easily buy a SIM for your phone. I use Mobifone and for 50000vnd ($2.5) a month, you can have unlimited 3G and some calls and texts too. Wifi is everywhere. If you are staying in a hotel, it will usually be pretty fast whereas hostels can be a little less reliable. For the most part though, it is fine. I download movies and TV shows and use Skype regularly and most restaurants also have free WiFi.
Organizations 
I have compiled a list of worthwhile organizations you should check out if you are thinking of volunteering in Vietnam:
The Shelter Project, The Little Rose Warm Shelter, Green Bamboo Warm Shelter, Allambie, Saigon Helping Hands, Vietnam Volunteer Network
ABOUT THE AUTHOR: LEANNE MCNULTY
Website: http://leannemcnulty.wordpress.com/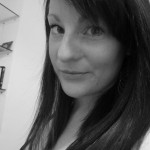 Leanne is our International Volunteerism Expert – Originally from Ireland, Leanne has spent most of the past ten years traveling, working and volunteering in the UK, Australia, Taiwan and most recently, Vietnam. In 2008, she volunteered in Thailand and Cambodia while traveling and fell in love with South East Asia. It also inspired her to volunteer more and to become involved with projects as a fundraiser and volunteer in both Australia and Taiwan. She is currently in Vietnam volunteering with three different projects as a teacher. Apart from a passion for traveling and experiencing new cultures, Leanne enjoys yoga and dance classes in her free time.