A Chinese New Year in Chengdu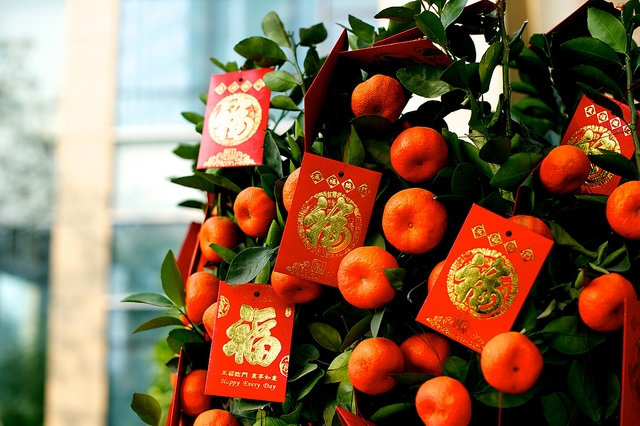 Image Source
Granted, I don't know much about Chinese New Year or Chengdu, but spending a Chinese New Year in Chengdu was anything but an ordinary new year celebration. I knew some of the traditions from spending the year in Taipei last year, but it seemed the traditions where I was staying in Chengdu are a bit different.
My Chinese New Year in Chengdu began with a month and a half of vacation for this holiday! This is unheard of in most countries, but not in China.
After turning in grades for 400 students—I needed this vacation. Unfortunately, I got sick during my first week off of work. The water went out, my heat quit working, and I was very ill. It has been said that bad things come in three and I can confirm that this is, indeed, the case with bad luck. I also had issues with my bank card.
Even though these harbingers arrived before the holiday, the country seems to slow to a halt during this time of the year.
Most hospitals, banks, restaurants, businesses and schools closed down for the holiday.
For me, that meant I didn't have to answer questions about the grades I turned in, but it also meant I couldn't see a doctor, couldn't get any food because the restaurants weren't open, and no one was available to fix the water or the heat or help me with my bank card. I was a little prepared for something going wrong when everything closes for the holiday, but I had no idea how many things would go wrong for me this year.
Even so, the night of the New Year was nearing. After resting, I began to feel better. After breaking into the basement and resetting and/or flipping my breaker a good couple of times, my heat came back. After the pipe that was broken was fixed, (maybe a day or two after the heat came back on), my water returned.
After requesting a new card and unfreezing my bank account, I withdrew money from an ATM using my phone and was well on my way to getting a new card—which normally takes 5-7 days but because of the holiday, it took close to 20 days to get a new card.
Thank goodness for paying and withdrawing via cell phone!
I spent New Year's Eve wandering around the small suburb I live in.
Families were out at all hours of the night, fireworks were being set off constantly, people were eating BBQ on the street, and young hopefuls were letting lanterns fly into the night.

I felt like part of the family as I walked—even though my Chinese is very bad, many families invited me to set off fireworks, eat BBQ, and I was even given a lantern to set loose into the sky.
There were no dragon dances, huge parades, or fantastic sights to be seen, but the feeling of belonging and small accomplishment after all the setbacks of the past couple of weeks made this New Year celebration one of the greatest celebrations I've had.
The rest of my vacation was spent with colleagues, friends, and a family member who came to visit me in China! China may be a bit difficult, especially during a holiday, but the feeling of camaraderie is ever-present in China and accomplishing or pushing through set-backs, no matter how small, makes Chinese holidays an incredible thing to be a part of.
Image Source: Simon D on Flickr, Creative Commons