Shopping in Taiwan

I love shopping in Taiwan and If you're like me, there are certain times when I need some retail therapy. Maybe the clothes you brought are starting to wear out a little or maybe you need to find some gifts for friends and family.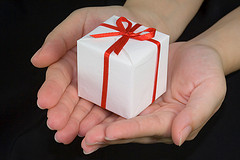 Any way that you cut it, you might find yourself wanting to go shopping while you are abroad. Here are some options to find that special item.
Taipei Main Station
Taipei Main station has an above ground mall as well as a below ground mall. There are so many sections to both of this station it is probably impossible to get through them in a single day. The above ground mall is a more western style mall—you will find clothing stores, makeup counters, luggage, and even a department store there.
The main level has a big courtyard area with restaurants up above and authentic Taiwanese snacks for those traveling on the HSR down below.
The mall beneath is a long winding pathway with a variety of sections. It has book stores, a plethora of clothing and jewelry shops, shoe stores, video game stores, and souvenir/knick knack shops unlike anything you have ever seen.
There is a section with grocery stores and food counters, a section with western clothing and shoes—every time I went I would discover a new section! One of my favorite activities was hitting up section Y15 – Y21 to see the collections of manga and video game items, fun souvenir shops, people dancing and playing video games, and a variety of authentic food stalls!
Taipei 101
When you get done with the observation deck at Taipei 101, you should visit the shops next door. There is a building full of the top couture designers from all over the world! We're talking Gucci, Prada, LV, Juicy, Rolex, and many more!
Whilst these brands aren't always so easily affordable, it's always fun to take a look! There is also a food court, a grocery store, and a souvenir shop that is less expensive and way tastier.
Shinkong Mitsukoshi
If you're looking for the mall experience, Shinkong Mitsukoshi is about as mall as you can go. Plenty of makeup, clothing, restaurants will satisfy any kind of shopping appetite.
There are at least 20 floors full of shops and various items to see in this mall with escalators the whole way up and down. It can get a little busy at times so make sure to plan a visit during the week!
Miramar
Miramar is a mall and then some! Nestled near Neihu, you will recognize it by the gigantic Ferris Wheel settled near the top of the mall. There is a Starbucks, a bookstore, clothing shops, makeup counters, and even a movie theater in this mall!
You could easily make a shopping day trip here, eat at the food court of a restaurant, see a movie, and ride the Ferris Wheel to top it off!
Net/Uniqlo/Hang Ten
These three stores are among my top picks for clothing stores abroad. Their clothes usually fit me a little better than the other stores. They have fairly high quality and fashionable clothing to choose from in a variety of sizes to fit your budget.
Net and Uniqlo cater to boys and girls so you can take your date shopping with you! You should be able to find these in most malls as well as independently.
Ikea/Ikea house
If you're looking for housewares, have no fear—the Scandinavian furniture is here! They have everything from beds to kitchen supplies, and those tasty little meatballs to spare!
There is also a peculiar little installation near Huashan Creative park called the Ikea House that will serve you lunch and coffee just like you are staying at your friend's place. All the items are Ikea brand and most are for sale—you can take your meatballs upstairs and eat at a community style table, a couch in front of a tv, or even a bedroom! Then, of course, grab some chocolate to go!
Day Market/Night Market
Chances are, you've probably heard of the night market in Taiwan. It's a great place to hang out with friends, grab some amazing food, or hit up some souvenir or clothing stalls. Don't skip out on the day markets either!
Don't skip out on the day markets either! They are usually in alleys flanked by archways and lanterns. They sell anything from fresh produce, fresh fish and other meats, century eggs, housewares, clothes, and holistic living stores.
They even have day markets and shops specifically for flowers and plants. Keep an eye out for the arches and explore!
So if you're seeking clothes, makeup, century eggs, or statues—Taiwan has plenty of great shopping in store for you! Have anything you want to add? Let us know in the comment section below.