Ten Online Resources for Learning Chinese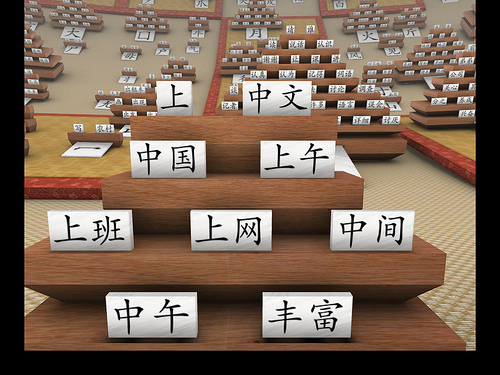 After arriving in China or Taiwan to teach English, you may find some language issues arise… No, not English. That should come natural to you! While a good part of your day will be spent at language schools with people who speak English pretty well, once you leave the comfort of your school, you may find it difficult to get some simple tasks completed without some knowledge of Mandarin. Getting the food you want, transportation, asking for help at the supermarket, and many other daily tasks you take for granted at home become difficult when you can't communicate in Chinese. Getting a job to teach English in China can seem like a breeze when compared with the effort it takes to learn Chinese! While nothing substitutes learning in a formal class, these links will help you at every level so that you can become conversant, maybe even fluent, in Chinese.
Language tools
1. Beginner's Guide: This about.com guide to Chinese provides a tutorial on the basics of the Chinese language. When first looking at Chinese, it all looks like gibberish. Understanding more about the language, the characters, and the tones is helpful before diving in.
2. Mandarin Tools: As the name suggests, a variety of tools from getting a Chinese name to writing Chinese characters. There are also tips on how to read and type Chinese on your computer.
3. Zhongwen: A unique dictionary that arranges characters by radical. Easy to search and very helpful for (eventually) gaining an understanding of the parts of characters. All characters are clickable and they even have some classical Chinese texts available.
4. Yellowbridge: Yeah, so the name sounds a bit offensive, but the website was started in China so what can we say? This is a website that shows an animation for writing characters. What to know how to write "China"? Look it up in the dictionary above and find the character with the pinyin given. A great tool to see how characters are written and essential for those who want to learn to write.
5. Chinese Pod: The best resource I've seen for learning to speak conversationally. It's easy to start from any level; those with some basic knowledge will get the most from this, but definitely worth a try for beginners.
6 .Pleco: A dictionary for smart phones that allows users to save flashcards. It even has the function to take pictures of a character to search for the meaning. Invaluable if you are serious about learning Chinese.
7. Character Test: Feeling cocky? Why not check to see how many characters you have learned? This website has developed a test that estimates how many characters you know through a short test. Once you have really gotten into your studies, this is a great way to check and see your progress.
8. Peggy Teaches Chinese: Taiwan's very own Peggy Lee offers free 10-minute Mandarin language lessons on her YouTube channel. Her videos cover a variety of situations that are useful for teachers moving abroad for the first time, such as learning numbers, dates and time and practical advice for traveling in China and Taiwan.
9. nciku: nciku is a dynamic learning resource that is loved by users all over the globe. An illustrated and interactive resource packed with over three million entries, nciku features rich educational content and innovative features with new content being added all the time.
10. Duolingo: The number one language learning app!
Have you got a favorite resource for learning Chinese? We'd love to hear from you!