10 Productive Things To Do During Desk Warming Season: Part 1

Desk Warming will be one of the most boring and annoying time periods throughout your teaching career. Whether you like it or not, during winter and spring vacation, you'll be forced to spend hours on end sitting at your desk with a blank computer screen staring back at you while all of your colleagues and students are off enjoying extra vacation time.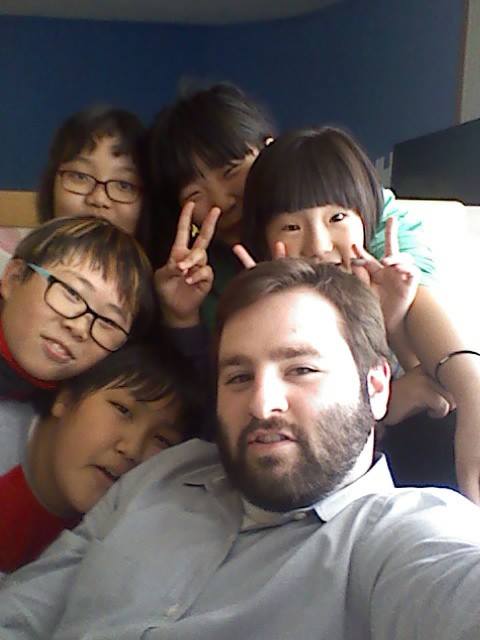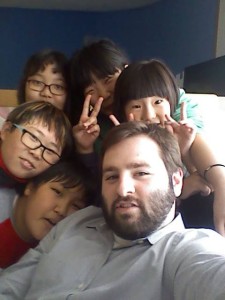 It would be easy to just watch an endless marathon of movies and Youtube videos. In fact, this is what most teachers tend to prefer doing. Instead of letting my brain mush out for weeks on New Girl reruns and Facebook stalking, I prefer to stay busy and keep my mind occupied during this extra free time. I'm going to share with you 10 things I like to do during desk warming season to help keep me busy, active, and happy.
1. Start Up A Blog About Your Adventures
With all the free time afforded to you, why don't you start a new blog? Free platforms like Blogger and WordPress let you create accounts and help you set up your very own blog. Use the creative outlet as a way to keep family and friends back home in the loop about your new life abroad. The best part about these platforms is how user friendly they are, especially for those who aren't technology inclined. I myself have never entered a single line of code and the idea of starting up a website was terrifying, but the platforms are so simple to use that no HTML skills or knowledge is needed.
I'm able to write about my experiences in South Korea at my blog  and focus solely on the content. The days when I have no classes, lesson planning, or even co-workers to chat with have become my favorites because they allow me the freedom to focus on my blog and my writing projects. Maybe writing isn't your thing. That's perfectly fine. Flickr and Tumblr are easy, no frills platforms that allow you to quickly and easily publish photos. Set up a photoblog rather than a conventional blog, and document your travels through photos. Whether you're a writer or a photographer, use the hours you log in at your desk as a time to cultivate a new talent and show off your adventures to the world.
2. Acquire A New Skill
During this age of information and technology, anything you could ever want to learn about is only a mouse click away. There are hundreds of websites and blogs dedicated to teaching all subjects. From DIY blogs that teach beginners knitting to technical subjects like math, there is an entire treasure trove of free online courses. One of my favorite courses to browse through goes hand in hand with my blog. CodeAcademy.com teaches people to interactively learn to write computer programs.
Users can choose which programs they'd like to learn from a list of choices like Javascript, HTML, Ruby, or PHP. After learning the basics, users can build projects on the website and complete tasks like creating web pages, online games, and apps. Depending on the workmanship and success of the project, users are given points and online badges to show off their progress to others within the community. If you're someone who is motivated by extrinsic rewards, then Code Academy is definitely a website you should check out.
3.  Learn A New Language
You're living in a new country now. While you've done your best to adapt to your new surroundings, you know that your Korean language skills are nowhere near where they should be. You haven't learned much else apart from the occasional day to day phrases like "hello", "thank you", and (the always handy phrase) "one more bottle of soju, please."
Most foreigners seem to think that simply being surrounded by the Korean language will somehow unlock a part of their brain that will automatically allow them to understand and speak Korean. Unfortunately, that idea couldn't be further from the truth. While small words and phrases will be easily picked up, learning conversational Korean will take time, practice, and work. Desk warming season is the perfect time to learn Korean. Use an online tool like LiveMocha.com or Rosetta Stone to brush up those language skills.
4.  Read A Book
You're an English teacher, so chances are you love to read. When I first arrived in South Korea, I was starved for the written word. Book stores filled with shelves of literature in a language I understood was the one thing I missed most when I moved to Korea. While E-readers are definitely convenient, I dislike them because I'm a bit of a romantic. The entire experience of reading isn't complete or satisfying to me unless I can hold the physical book, turn the page, and smell the paper.
I thought my book holding days were over because no English book stores exist for me living in my small country town. Luckily, I learned about the Seoul based company What The Book. This lovely little book store has a wealth of English literature that can be ordered online and shipped directly to your house. If you're a romantic bookworm like myself, What The Book will be a website you visit often. While you have free time at your desk, exercise your mind and expand your vocabulary with a good book instead of vegging out in front of your computer screen for days. Your eyes will thank you.
5.  Plan Your Vacations
The best time to plan your spring and summer vacations is during your desk warming time in winter. Purchasing your flights months in advance will give you the best deals. Mapping out your course of exploration during your travels is one of the most fun experiences. Taking a trip to Thailand in March? Use your free time to learn about the culture and customs online through articles, youtube videos, and travel blogs. Scour WikiTravel to find all the must-see spots. You can check out Travel Channel's website to see if Anthony Bourdain has visited your country of choice and vow to eat everything he eats on his show No Reservations. 
Check back here at the Reach To Teach blog next week for 5 more productive things to do during desk warming season. If you've already survived this tiresome period at your teaching job, what are some things you like to do or websites you enjoy visiting to help keep yourself busy?