A 'How To' Guide To Volunteering In Cambodia

We are joined once again by Leanne McNulty, our Volunteer Abroad expert. Leanne has created a number of 'how to' guides to volunteering abroad,which include her guides to volunteering in Vietnam and volunteering in Thailand. Here she takes a look into volunteering in Cambodia.
The Facts
Capital city: Phnom Phen
Language: Khmer
Population: 14,952,665
Currency: Reil, although US dollars are widely accepted.
Calling code: +855
Driving side: right
Before you go
Get a Police Record Check
If you are going to be working with children at all, you will need to be properly vetted. If the organization you will be working with hasn't asked you to get one, you should be asking yourself why they don't take more care in vetting volunteers. It is an immediate red flag. If you have decided to arrive in Cambodia and find a placement once you are here, then you will most likely be asked for one when you find a charity. These are mostly very easy to get. You just go to your local police station, fill out a form, pay a small admin fee and wait for them to mail you the document. They can be a little harder to get once you are already out of the country. Usually they are valid for a year, but you may want to double check the details for your own country.
Flights
Depending on where you fly from, you will have different airlines to choose from. There are two international airports, Siem Reap and Phnom Phen. Alternatively, you can land in Bangkok, Thailand and either take a connecting from to Cambodia from there or travel overland by train or bus. The latter is time consuming but very cheap, and the countryside is fascinating!  Skyscanner is my favorite flight finder, and it even has an app for iOS where you can search, track and even book flights.
Where to go?
Phnom Phen: The capital and largest city, Phnom Phen is home to around 2.3 million people. It is a very busy city, with all the socio-economic problems you would expect from a growing SE city, poverty, street children, trafficking. There are many volunteering opportunities here. Popular attractions in the capital are The Killing Fields, Tuol Sleng Museum, The Silver Pagoda and the Royal Palace.
Siem Reap: Siem Reap is located further North. It is also growing, due to tourism, but is still much smaller than PP. It is where you will find, Angkor Wat, the world's largest religious monument and a must-see for anyone visiting. You can also go to the Floating Village,  which is a unique community made up of people from Vietnam, Cambodia, Thailand and Laos who have settled on the Tonle Sap lake.
When to go
Cambodia is a beautiful place to visit any time of the year. I have been in March, July and September. The climate is mostly hot and humid all year round, with rainy season usually beginning in May/June and lasting until October.
For a more detailed weather report, check out Angkor Focus.
When you are there
Visa
Whether you land in the airport or cross the border, you will need to get a visa on arrival. The price may vary a little but is usually $20 and valid for one month. If you need an extension, you can visit one of the many travel agencies and they can help arrange that for you. You can get a visa online but I have always gotten them on arrival, it is a quick and easy process. Remember to bring two passport-size photos with you!
Food
Cambodia's national dish is Amok, and it is delicious! A seafood dish with egg and coconut milk served in banana leaf. One of my favourites!
There are so many great options, Cambodia street food is great, and there are many western and Asian restaurants.
Siem Reap
Blue Pumpkin- a gorgeous French style bakery. It is a little pricey, but a lovely treat if you are missing good bread!
Phenom Phen
Pteah Clare- if you are in Phenom Phen you have to visit my friend Clare's sandwich shop.
"Pteah Clare is a social, creative and learning hub with a tranquil and relaxing outdoor area and cool inside bar offering big, yummy, sandwiches, salads and fresh fruit smoothies as well as wine, beer and cocktails. It is also a great place for musicians, photographers and artists to share their talents, for tutors to teach in a peaceful, central location and is available for private hire."
Transport
Motorbike taxis- these are a cheaper option than a taxi and usually just as reliable. However, I don't use them at night, as many tend to be drinking all day!
Tuk-Tuk-this is probably the most popular mode of transport, its cheap and a little safer than being on the back of a motorbike! With tuk-tuks, and motorbikes, make sure you agree a price BEFORE getting on, as they may try to charge more when you arrive at your destination.
Bicycle-most guesthouses will rent out bicycles for around $1 a day!
Accomodation
In some cases, your volunteer program may provide accommodation. If not, hostels are very cheap. A bed in a dormitory is usually between $4 and  $6 per night and a private room will cost between $10 and $15.
Siem Reap: Angkowall HoHo have $6 dorm rooms, it is clean, has a lovely interior and is conveniently located beside the night market.
Phnom Phen: OKay Guesthouse, centrally located and nice, cheap rooms.
 Main areas of volunteer work
Street Kids/ Trafficking–there are so many kids in Cambodia out late at night selling postcards/roses, begging, and they are easy targets. Trafficking is a huge problem in Cambodia. There are many organisations dedicated to getting these kids back into education and training, and to give then hope for a real future.
English classes/teaching support – Many families cannot afford to send their kids to school. Even though the fees are small, even that is a stretch for the poorer families of Cambodia. Some small schools run by volunteers, and with minimal government funding have been set up to provide basic Khmer and English lesson for these children. Many are underfunded and lack resources but are a fantastic place to volunteer as the children really enjoy school and appreciate anything you can give them!
Occupational therapy- there are many children and adults in Cambodia with deformities and disabilities as well as many amputees. Health care is too expensive for most of the poorest families and hospitals and healthcare centres require qualified volunteers to help.
For more information about choosing the right project, see my article 'Making Your Time As A Volunteer Count'
Keeping in touch
Wifi is everywhere!! If you are staying in a hotel, it will usually be pretty fast whereas hostels can be a little less reliable. For the most part though, it is fine. I download movies and TV shows and use Skype regularly.
Most restaurants also have free WiFi.
You can buy a SIM card in most convenience stores and Pay As You Go. I used Mobifone. They are cheap to buy and to top up.
Organizations 
I have compiled a list of worthwhile organisations you should check out if you are thinking of volunteering in Cambodia: Anjali-House, Green Gecko Project, Globalteer, This Life Cambodia
For an excellent website, designed for volunteers in Cambodia, please visit conCERT Cambodia. It is a great resource, full of information and guidelines to volunteering responsibly.
ABOUT THE AUTHOR: LEANNE MCNULTY
Website: http://leannemcnulty.wordpress.com/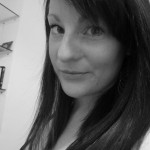 Leanne is our International Volunteerism Expert – Originally from Ireland, Leanne has spent most of the past ten years traveling, working and volunteering in the UK, Australia, Taiwan and most recently, Vietnam. In 2008, she volunteered in Thailand and Cambodia while traveling and fell in love with South East Asia. It also inspired her to volunteer more and to become involved with projects as a fundraiser and volunteer in both Australia and Taiwan. She is currently in Vietnam volunteering with three different projects as a teacher. Apart from a passion for traveling and experiencing new cultures, Leanne enjoys yoga and dance classes in her free time.