The Best Sunsets in Taiwan
When I arrived in Taiwan, I was speechless at its breathtaking beauty. Maybe it's because I'm from a very flat farmland but the sight of mountains, ocean, and palm trees completely swept me away.
One of the best parts of this island paradise is watching a sunset on a beach, high in the mountains, or in a skyscraper. Here are some great places to watch the gorgeous sunsets in Taiwan!
Yang Ming Mountain (Yangmingshan)
There are plenty of great mountain views in Taiwan, but my favorite is the one closest to me– Yang Ming mountain. It's incredible getting to wake up and look at a mountain every morning, it can only get better climbing to the top to view a sunset!
The easiest way to get here is to meet at Shilin MRT and catch a bus up the mountain. It depends on which path you would like to take as to which bus you would like to take– check the stops at the bus stop.
I would suggest taking the smaller shuttle, S15, that stops near the top of the mountain. There is a grassland type trail up there where you are able to see cows grazing. There are also many trails winding around where you can discover some really neat things like giant drawbridges, monkeys, and abandoned army posts.
If you don't want to make your way all the way up the mountain, stop near the Chinese Culture University, go for a short hike nearby, and stop at Yannick Sweet Village for a scrumptious slice of pie, some live music, and a delicious coffee– the shops used to be houses for American soldiers. Many locals will stop there for a picnic in the backyard!
If you catch the shuttle near sundown, you can catch glimpses of Taipei climbing up the mountain, but the sun setting on the area is simply amazing! Make sure you go when the weather is nice– usually the top of the mountain will be hazy, cloudy, cold, and even rainy. Keep checking for a clear day!
Baisha Bay/Tamsui
If heights aren't your thing, a trip to the beach will surely suit you! Baisha Bay sits north of Taipei and is a favorite beach hangout for locals to go for a quick dip in the ocean water.
It's about a half an hour away from Tamsui, another favorite hotspot for locals and tourists alike. Be sure to visit Old Street and shop along the way, try some local favorites like fish ball soup or shaved ice, and scope out a good spot to watch the sun drop along fisherman's wharf!
After indulging in the local flavors, take a bus to Baisha Bay– I suggest bus 671, but be sure to check the bus station at the end of the MRT station for bus routes and times!
Don't forget to pack either a swimsuit or a fresh pair of clothes if you want to swim! There is a parking spot right across from the entrance to Baisha Bay that has showers you can pay for after you finish your afternoon swim. They also have hair dryers you can pay to use!
Baisha Bay is also a popular gay beach in the summers, Taiwan has a large LGBT community and this is a great place for people of the community to come and meet.
Maokong Gondola
Have you ever been skiing? Did you take the lift back up the mountain? This is the Maokong Gondola, without any of the work, and ten times as long over the incredible mountainous city line!
Take the brown line all the way out to Taipei Zoo– spend the day at the zoo seeing the animals including but certainly not limited to pandas, tapirs, monkeys, exotic birds, and these horrifically free, humongous spiders building nests everywhere. It only cost 60NT for a ticket!
After spending a full day at the zoo, (and it will take you all day), walk down the road about 5 minutes to board the gondola. You are able to use your easypass for a ticket.
They have different stops along the way– depending on where you want to stop is how much your ticket will cost. To get all the way to Maokong station, a ticket will cost 50NT. To see the most wonderful sunset over Taipei, you will want to make your way out here.
There are plenty of food stalls along the street as you walk, but the real treat is having fresh, mountain brewed tea the traditional Chinese way while watching the lights turn on in the city.
Yilan
If you want to get out of the bustling city, head to Yilan for a quaint drive on a tour bus from Taipei Main Station. Once in Yilan, either take a taxi, shuttle bus, or rent a car to visit Old Street and shop in some historically accurate, traditional Chinese shops. They also have authentic plays that span the length of Old Street and end up on a stage at the end of the street.
The roads of Yilan are pretty bare and you will get a great glimpse of the countryside around Taiwan. It's incredible to have ocean on one side of the vehicle as you look out and mountains on the other!
There is a hidden gem in Yilan– Kavalan, a distillery voted the world's best whiskey two years in a row. It is a great place to end the day, take a tour, and try some whiskey. Or you could head upstairs for some coffee to pick you up enough to visit the busy night market!
Taipei 101
It wouldn't be a complete trip to Taiwan if you didn't visit Taipei 101. Yet, going to the top to watch the sunset is unlike anything else!
Take the red line on the MRT all the way to 'Taipei 101/World Trade Centre' station. It's very accessible, however, and worth the visit! In order to visit the tower, you will need to purchase a ticket for $500. It is a bit pricey but seeing the sunset from an epically tall tower in city-center is worth it!
While you are there, be sure to peruse the high-end shops in the mall right next door. They have everything from Gucci to Louis Vuitton– hey, it's fun to look!
Alishan
Renowned for its sunsets and sunrises and its all around beauty, Alishan is a great location for a weekend away. There are many places for you to stay and many sunset hikes that you can take. This is also home to some of the oldest trees in the world. Giant Cypress trees that were on Earth the same time as the Romans.
If hiking isn't your thing then you can still make it up the mountain as there is a train that runs through the mountain range, there will still be some hiking involved, but you get to ride a train through a cool scenic route.
Whatever landscape you desire, there's always a good spot to watch the sunset in the picturesque island of Taiwan!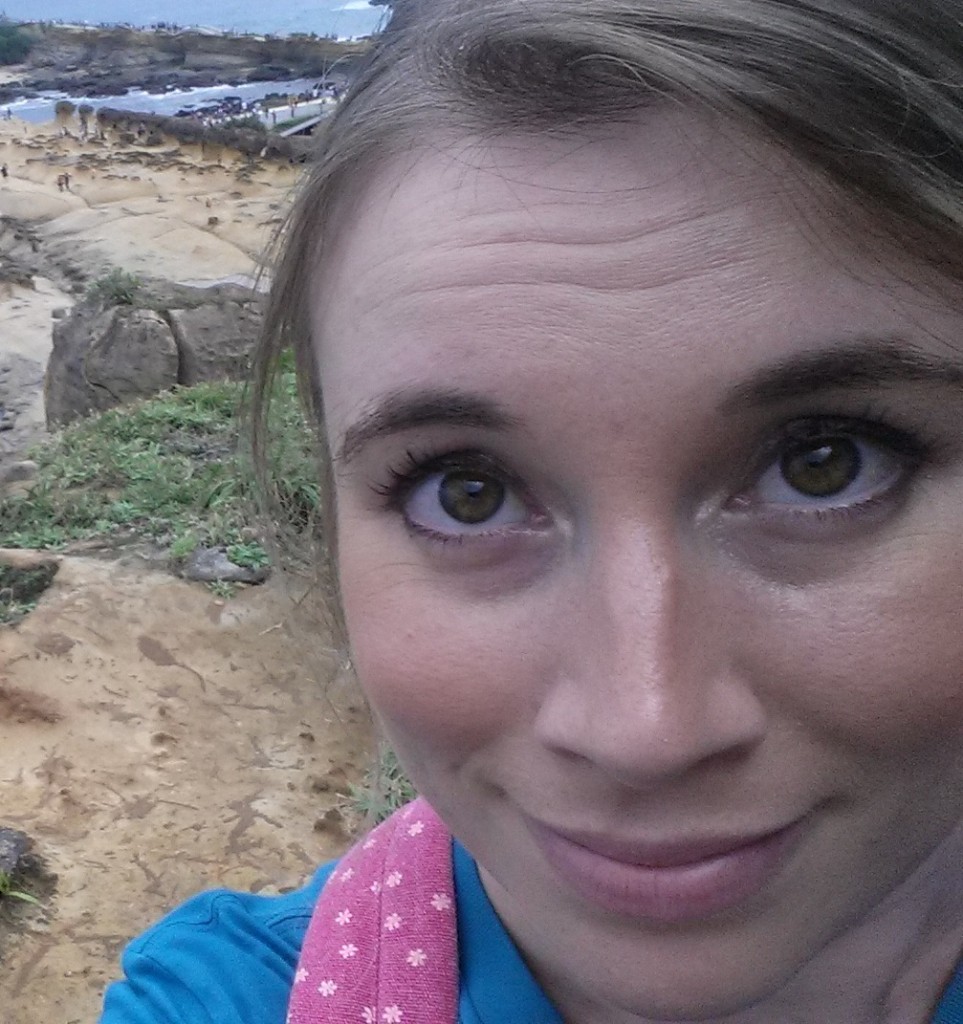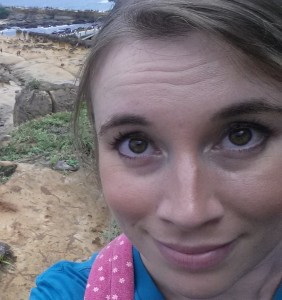 Michaela left her small town in the flat cornfields of Iowa in April of 2015 to explore the world before becoming condemned to a desk in an IT corporation. She has been teaching at Hess International English school in Taipei,Taiwan and shopping, hiking, and eating her way through the foreign streets. She has traveled alone and encountered many interesting experiences and hopes to aid others traveling alone as well.