Blog Carnival: Plan Your Journey Well

Today's article is written for the Reach To Teach Teach Abroad Blog Carnival, a monthly series that focuses on providing helpful tips and advice to ESL teachers around the globe. The host for this month is Holly Beddome. I'll be posting a new ESL-related article on my blog at the start of every month, and the carnival is always published on the 5th by that month's host. Check back for more articles, and if you'd like to contribute to next month's Blog Carnival, please contact Dean at dean@reachtoteachrecruiting.com, and he will let you know how you can start participating!
The power of hindsight is wonderful, it allows you to pick apart the finer details of a situation or journey to then show you what things you could have done differently. The best way to demonstrate what I would have done differently on my journey as an ESL teacher is to write a letter back to myself with all of the warnings and encouragement I wish i'd had back then.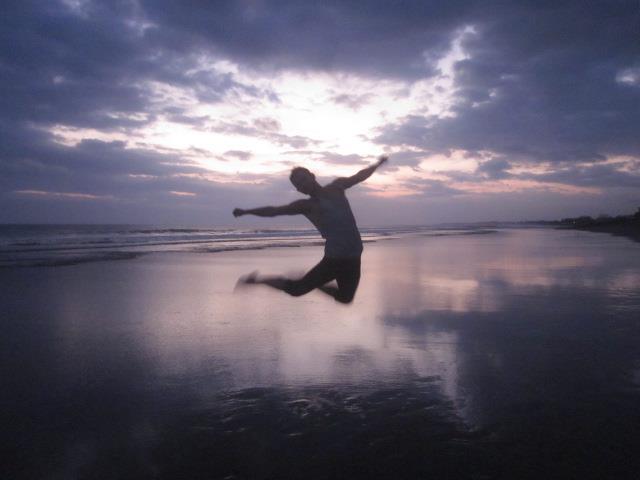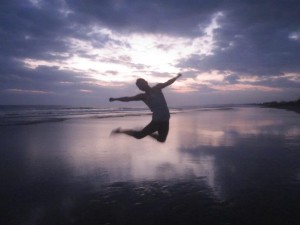 Dear Dean,
It has been three and a half years of a journey since you sat there that day on your bed looking over everything you were packing to head off on your way to Bali. As you sit there looking over your whole life in a bag for the next year, the buzz of excitement mixed with anticipation and a healthy dash of fear swimming around in your stomach, you never could have foreseen the ups, downs, twists and turns, and general direction your year abroad would take.
Three and a half years on and the journey looks almost foreign to the projected journey you had in your head, as you sat there on the bed, overlooking your life in a bag for the next year.
So what should you know now from your future self? What advice, warnings or encouragement can I give you to help you enrich your experience all that more?
Find a position before you leave
So I know that as you sit there on the end of your bed overlooking your life in a bag for the next year you have a little nagging voice that you are ignoring, it is a voice that is speaking wise words but you are choosing to zip its lips.
That voice is telling you to be a little more organized and step up your job search to have something in place before you make your trip to Bali. You should listen; those first few months were quite a struggle finding a position on a small island where positions are not plentiful.
Yes, you may have been lucky in landing a job, but the stress that went before this meant that you couldn't fully enjoy your experience in the beginning. The easiest way to tackle this problem is to use a recruiter, they have on the ground knowledge of the job market which can be hard to grasp when you are in another country.
Open your mind that little bit more
You are heading out into unknown territory and although your mind is open to what might come, you can open it just another crack to let in a lot more understanding. The next few years may surprise you, there are going to be moments where you have to sit and re-evaluate how you are looking at a situation.
It will be easy to fall into a routine once you start teaching English in Taiwan, but don't let that journey to work frustrate you so much. Accept that things are done differently in this new country, even if it seems completely illogical to you, so must your way seem completely illogical to the Them.
Dive into the language
Oh I know you are sat there with every intention of throwing yourself into the language once you get to Bali, and then once you get to Taiwan, but I am three and a half years ahead of you, and I know the truth of that thought.
The reality is you didn't make the effort. You saw how easy it is to get by in these places without the language and rested your efforts on that. Do not fall into this trap! Your experience can be so much richer and so much easier by learning the language. Think of all of those interactions you are going to have with the locals where charades wasn't your only form of communication.
Connect with home
One of the biggest mistakes you can make is to lose touch with home, but it is also one of the easiest mistakes to make. In the beginning things will be very fresh and new and you will be having brand new experiences happening all the time to keep you busy.
You won't even have the time to think about home for a while, but do not let this continue. Connecting with family and friends back home can be essential to your travel experience, it helps you stay grounded and can really help to ward off any culture shock that might settle in, and it will Dean.
Above all of that, keeping in touch with your family is the only way to guarantee you get that care package you look forward to every now and then.
Don't put a cap on your experience
So as you sit there on the end of your bed looking at your life in a bag for a year you think you know exactly how this is going to go. Go to Bali, teach for a year, head back to the UK and then do your PGCE and live your life as a teacher.
Having this definite plan for things to end only caused you stress and turmoil when it got close to that point. Go in to this experience with a loose idea of how it will go but stay fluid, opportunities always present themselves, sometimes more so when travelling.
A testimony to this is where you are right now, enjoying a few years in Taiwan and then who knows what might come next.