Event Recap: RTT Taiwan Christmas Event at Playing Lounge Bar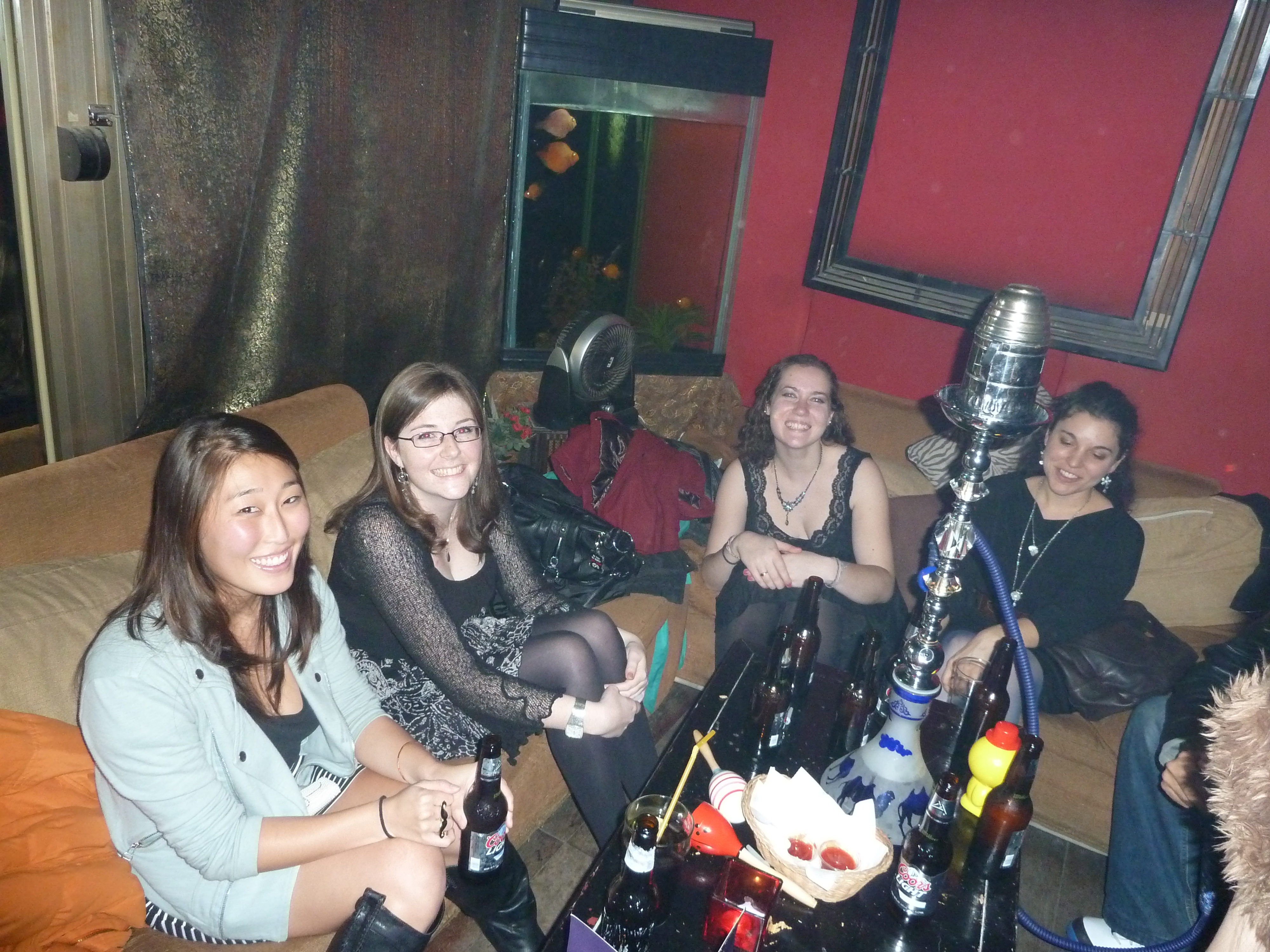 For our Christmas event, we headed to Playing Lounge Bar in Taipei for an evening unlike any other Reach to Teach event this year. Despite its small size, Playing was a perfect spot for us. There were over 30 of us cozying and mingling on the comfy couches and chairs. Each table had its own hookah with different flavors for us to try. We also got specials on drinks throughout the night; my favorite being the 2-for-1 deal at 11!
The best part of the night, however, was the belly dancing show. After about an hour of hookah, drinking, and catching up, all of the lights came off except one spotlight in the middle of the room. The belly dancer danced right in the middle only feet from our tables; it was awesome having the show literally right in front of us!
In addition to celebrating an RTT Christmas, we also celebrated Euan's birthday! The night ended with a cheers and a birthday song in his honor. After leaving the bar around midnight, a bunch of us headed to Babe 18 for an after party/birthday celebration 🙂
I'm grateful that so many of us could make it out for our event! Even though we are all busy and have different schedules, I love that we can make time for a night with our fellow Reach-to-Teachers. Thanks again so much to everyone who came and made my Saturday night a blast!
Cheers,
Mary