Celebrate Christmas in South Korea In Style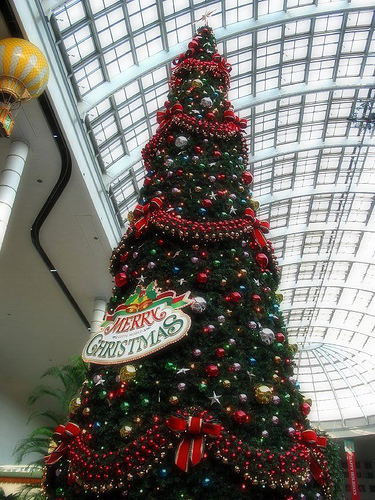 Celebrating Christmas abroad can be a challenge for new teachers and long-term expats. That's why Reach To Teach's Korea HR team has you covered for the holiday season. Here are some ideas on how to spend Christmas in South Korea.

For teachers living in the Seoul area, check out:

1. Hollywood Grill
Cost: 25,000Won per person
Dinner is from 4pm to 8pm on December 25th and includes a glass of wine or beer. Secure your reservation at 02-749-1650 or throughhollywoodgrill1@hotmail.com.

2. Big Rock – Buffet
Cost: 38,500 Won per person
Dinner is from 6:30pm to 9:30 pm on December 25th and includes a drink of your choice. Contact info@bigrock.co.kr for more information.

3. Hyatt Regency Incheon – Buffet
Cost: 50,000 per person
Dinner is from 3pm to 5pm on December 25th. For reservations, please call 032-745-1234.

Teachers in Busan can consider the following:

1. Wolfhound – Buffet
Cost: 35,000 per person
Christmas Dinner runs from 2pm to 5pm on December 25th. Reservations are required and limited to 90 people. Email wolfhoundbusan@gmail.com for more information.

2. Seaman's Club – Buffet
Cost: 26,350 Won per person
An all-day Christmas buffet that runs from 11am to 9pm. Contact Mr. Kim at 010-3863-9638 to make your reservation.

3. Novotel Ambassador
Cost: 48,000 Won per person
The hotel's buffet restaurant, Seascapes, is running a holiday dinner from December 21st to December 31st. Call 051-746-8265 for reservations.

If you don't happen to be in one of these areas, don't fret. Most foreign pubs and major hotels will be holding some sort of Christmas celebration.

You can also try your local foreign supermarket to see if they're offering a home-cooked Christmas dinner to take home. No matter where you are, there is always some special way to celebrate your Christmas holiday abroad.

From all of us here at Reach To Teach, we want to wish you a Merry Christmas and Happy and Prosperous 2012!
Please share!