How To Dress In The Korean Office: 5 Women's Rules
As a new school semester rolls in, I'd like to give a warm welcome to the second wave of arrivals. Brand new EPIK teachers will be in South Korea shortly, and what better gift to give them than to pass along to these newbies the unspoken rules of the dress code in a Korean office? Oftentimes, nothing is more frightening than the first day of a new job. The most stressful preparation for the big day usually comes down to clothes. What is appropriate and what will make a good impression are the questions that plague us the night before starting in a new office. Adding the fact that you're in a brand new country, you're still jet-lagged, and you don't know the cultural rules yet can scare just about anyone into booking their return flight home before they've even started their first day as an EPIK teacher. Calm your jitters, newbies. Today we'll tackle one of your biggest worries, the dress code. The first part will focus on the women's rules while the next installment will be just for the guys.
Never show your shoulders or cleavage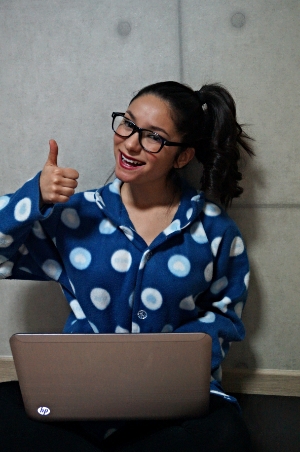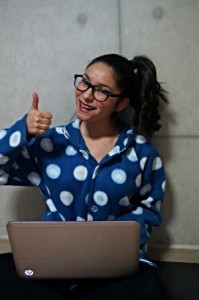 First and most importantly when teaching in Korea (or simply living in Korea really), remember that showing off any shoulders or chest is a definite no-no. While your cleavage may not actually be on display, even too much of your chest is considered indecent. My personal rule of thumb when choosing shirts for work was if I wasn't sure if it would get me into trouble, I didn't wear it. Even on hot, humid, sticky, unbearable summer days in Korea, you need to make sure you're always covered. Even sleeveless tops are frowned upon, so stock up on thin cardigans and high necked undershirts.
Don't fret over the length of your skirts or dresses
Please don't quote me on this because in truth everything matters on your personal situation with your school. However, at my school (and many of my friends' schools), the length of skirts and dress shorts was never monitored. I've actually seen veteran teachers prance around campus in mini-skirts (http://www.chasingglitter.com/2014/07/10-quirks-all-girly-girl-expats-pick-up-in-south-korea/ ) with my own eyes!
Wearing small sandal socks or flat socks is an unspoken rule
I'm not sure that anyone actually told me this, but it's definitely something I noticed while teaching in Korea. Girls hardly ever show their bare feet. Even when wearing open toed sandals, many of my co-workers wore little flat socks to cover their toes. The little socks cost pennies practically in Korea, and they are sold on nearly every corner, inside all 7/11 stores, and in every street market.
Depending on your school, you might be able to get away with casual dress
Many teachers wore blue jeans at my old school in Korea and no one seemed to mind. If they aren't torn, studded, or have kimchi stains on them, clean and ironed jeans are perfectly acceptable to wear to school. I'd advise that you wear something a bit more professional the first week, though, and wait to gauge the climate of your new office before busting out your best denims.
No matter the clothes, make up and hair is pretty important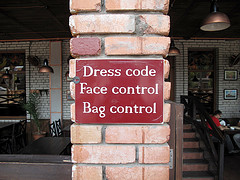 Here's a quick little tip I just so happened to learn the hard way: casual dress does not under any circumstances forgive "casual hair and make up." Korean women never leave the house without first having perfect hair and make up. The few times that I thought it would be a good idea to go "au natural" to work, everyone (students and teachers alike) asked me all day if I was feeling sick. After a while I faked a cough just so people would stop asking me why I looked so awful. Of course, you're not going to get fired for not wearing make up or curling your hair, but it sure is nice to avoid the awkwardness of the office if you can.
If you currently live and teach in Korea, do you agree with these rules? What have you noticed in your office that women tend to wear/avoid when dressing for work? Let us know in a comment below! Don't forget to check back here soon for the second installment and new set of rules for guys' dress code in the Korean office!